A mother has shared her grief following the "horrific" moment her premature baby was stillborn in the back of a taxi.
Nadia Smart, 22 from Dundee, explained how the taxi driver desperately tried to resuscitate the little boy she named Evan.
"[The taxi driver] was brilliant and did everything he could until the ambulance arrived."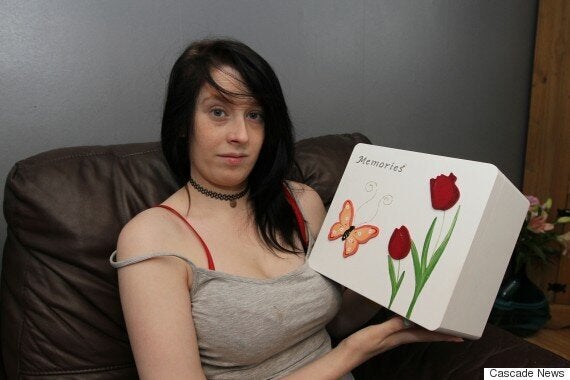 Nadia said she is still trying to come to terms with what happened
Smart, who is also mum to three-year-old Megan, said she had experienced bleeding throughout the pregnancy. She claimed doctors told her everything was fine.
On 1 January, 11 weeks before her due date, Smart said she experienced intense stomach pain and was on her hands and knees at home.
At this point, she called a taxi to take her and her mother, Ann, 49, to the hospital.
When Smart was in the taxi, she realised the baby was on his way.
She gave birth, but her son was not breathing.
Smart said: "Mum and I both panicked and while mum helped me, the taxi driver phoned for an ambulance.
"He then gave mouth to mouth to my baby as he listened to instructions from the emergency operator."
They tried to give her son Evan oxygen, but broke the news to Smart that they couldn't save him.
Smart is now appealing for funds so she can afford to bury her son.
She added: "I never dreamt that anything like this was going to happen and now I can't afford to pay for a funeral or a headstone and I don't know what to do."
Smart's sister, Zoe Grant, has set up a JustGiving page to raise funds to help cover the cost of the funeral.
Grant has written on the page: "I am just a sister trying to help out at an extremely difficult, unfortunate, devastating and heartbreaking time. And I thank you all for all of your help."
The sisters have raised £355 of their £1,000 target in six days.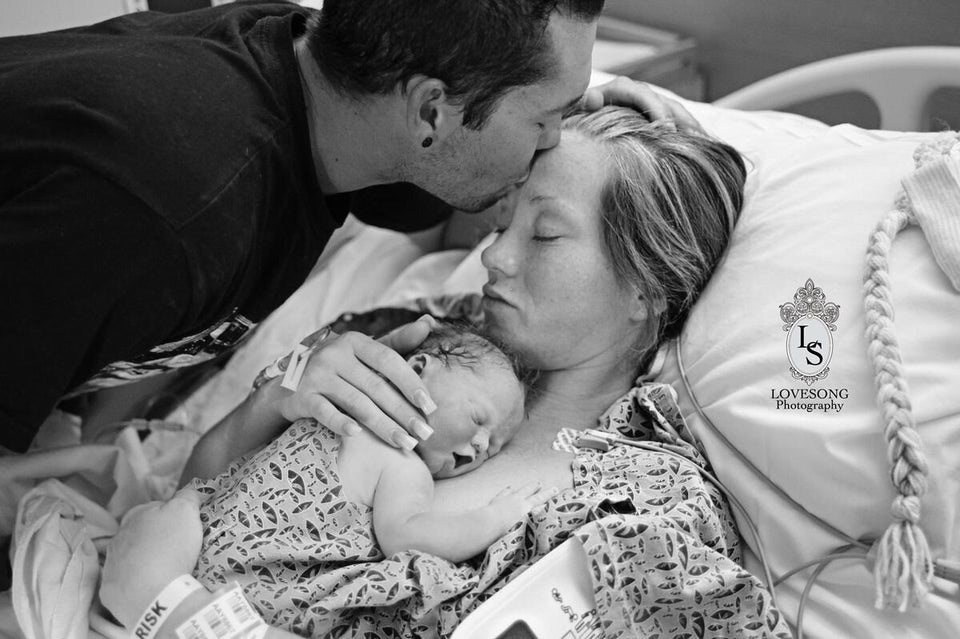 Photos of Stillborn Baby Comfort Parents
Related