The head of Ofsted has said moving A-level and GCSE exams to accommodate Ramadan and other religious festivals would set a "really bad precedent", putting himself on a collision course with examination boards.
It emerged earlier this month a number of exams were rescheduled to avoid clashing with the Islamic holy month, after concerns were raised fasting Muslim students would be at a disadvantage.
The Joint Council for Qualifications (JCQ), which represents examination boards in England, Wales and Northern Ireland, defended the decision, saying it "meets the needs of various groups as far as possible".
But Ofsted head and Chief Inspector of Schools, Sir Michael Wilshaw, told LBC radio on Thursday morning: "I don't believe we should re-organise the examination timetable to fit in with religious festivals and celebrations. Once we do that we set a very bad precedent.
"This is setting a difficult precedent because examinations take place throughout the year; schools set internal assessments, throughout the year.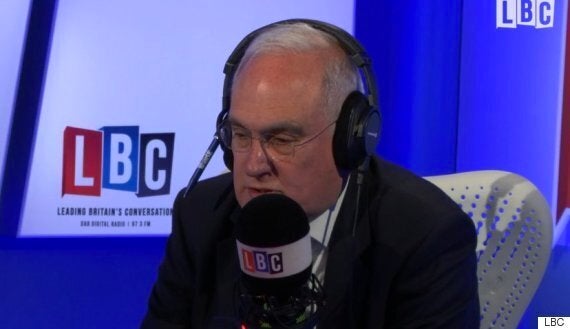 Wilshaw: "once we've set a precedent then other religious groups might pile in"
"Once we give into one religious group then we have got to give into other religious groups. Other groups who might say: 'well, we've got a celebration here, a festival here, a holy day there. Schools would find it very difficult to manage that."
Ramadan last coincided with the school exam season in 1984, and no concessions were made for Muslim students. The measures are likely to be in place for at least five years, as the the holy month moves backwards through the yearly calendar by around 11 days every year.
Although JCQ insisted there had been no recent change in timetable, and exams are scheduled to accommodate other religious holidays such as the Passover, Wilshaw said the move was entirely new.
"I'm just pointing out that this is setting a precedent we've never had before," he continued, "and once we've set a precedent then other religious groups might pile in."
The JCQ was vague over which exams would be affected, merely saying it would be "large entry" exams. Maths, science and English are compulsory for GCSE students.
The JCQ did not wish to respond to Wilshaw's comments.