A controlling boyfriend flew into a "jealous rage", stabbing his partner at least 80 times after she ended their relationship in what prosecutors have called a "horrific" attack.
The unemployed 22-year-old stabbed his victim with such force that the knife he used was found bent at a 45-degree angle.
Taylor denied murder at a previous hearing but was found guilty by a jury on Thursday. He will be sentenced on Friday.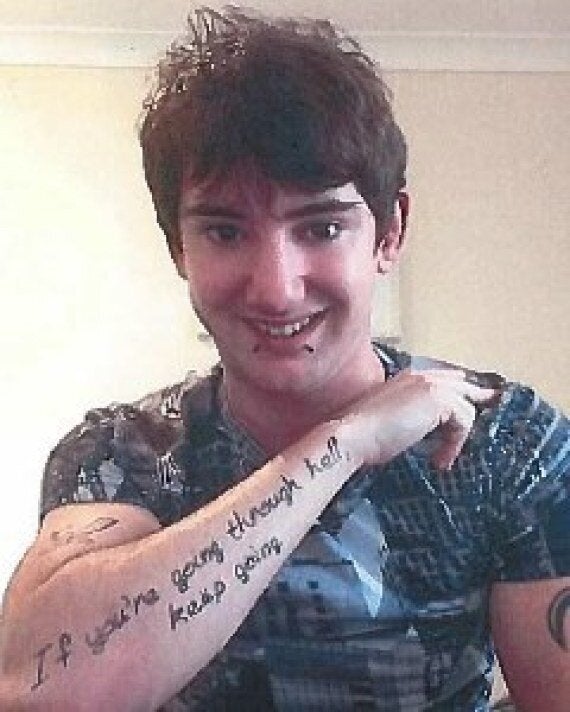 Jordan Taylor flew into a jealous rage and stabbed his girlfriend at least 80 times
Chelmsford Crown Court heard that Davies ended their relationship before her death on the evening of Friday, July 3.
Davies had cooked Taylor a meal in the flat they shared, telling him that, although their relationship of seven months was over, he could continue living there, as she did not want him to become homeless.
Prosecutors said the attack began in the flat and continued outside when she tried to flee in her pyjamas.
CCTV footage showed the defendant attempting to hoist Davies' near-lifeless body over a hedge out of view.
The court heard from the victim's family that Davies had grown tired of her boyfriend's jealous and controlling behaviour.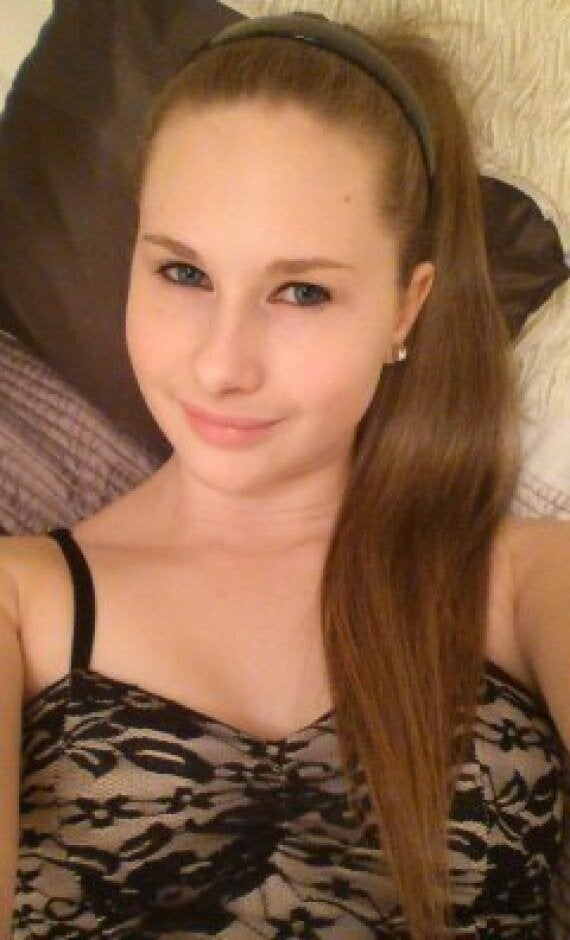 Laura Davies had grown tired of her boyfriend's controlling behaviour
Her family said she had been unhappy after he had begun telling her what to wear, prevented her going out and had taken control of her bank account.
Giving evidence, her mother Dyanne Lambert said he would not allow her to wear short-sleeved or low-cut tops and they would often argue, the Press Association reports.
Lambert added: "She became very quiet and didn't want to talk about what was going on."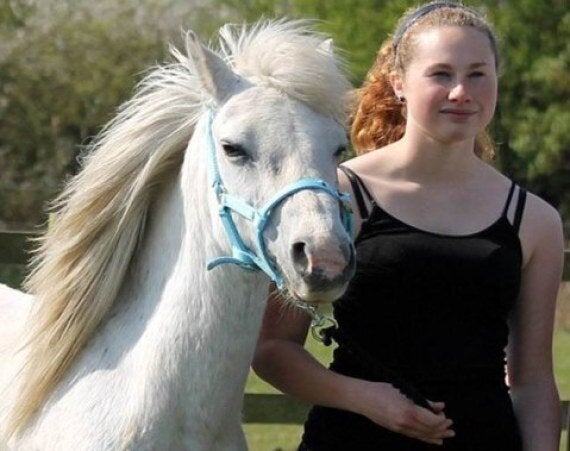 Laura Davies was an animal lover and devoted her life to caring for them
Taylor, who was born in Carlisle before moving to Annan in Scotland and Swindon, told the court that he "stupidly" grabbed the knife he alleged his partner of six months had lunged at him with.
He denied purposefully making "disfiguring" cuts to Davies's face and left breast as "punishment" for trying to end the relationship before eventually killing her.
Punam Malhan, senior district crown prosecutor for East of England Crown Prosecution Service, said: "This was a vicious and sustained attack involving 80 separate wounds.
"Jordan Taylor's actions were a result of a jealous rage after Laura ended their relationship. His actions have needlessly ended a young woman's life and robbed her of any future.
"We are committed to bringing cases of domestic violence to court and to securing a conviction; in this case it means Taylor will spend many years behind bars for this horrific attack.
"Laura's family, friends and work colleagues all spoke of a beautiful young woman who loved her work with animals at the sanctuary and we hope the conviction of Mr Taylor for her murder brings some comfort to them in their loss."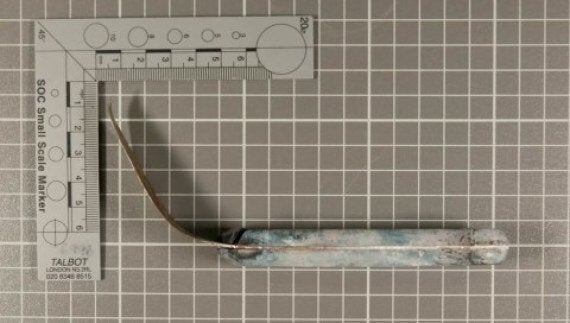 The knife that Jordan Taylor used to murder Laura Davies was found bent at a 45-degree angle
Officers were called to the scene by a member of the public who said they had seen a woman being stabbed and a man was stood over her, covered in blood.
When police searched the grounds near to Davies' flat they found Taylor crouched over his ex-girlfriend.
Davies was taken to hospital but died later that night.
DCI Marina Ericson, from the Kent and Essex Serious Crime Directorate, said: "Taylor had displayed controlling and jealous behaviour and Laura had tried to end their relationship. This came to head on that night in July and resulted in fatal consequences.
"Taylor attacked Laura in the kitchen of the flat and as she tried to get away from him he had followed her through a small garden and in to a grassed area where he then stabbed her repeatedly.
"She was fighting for her life. His vengeful and violent actions took that young life away."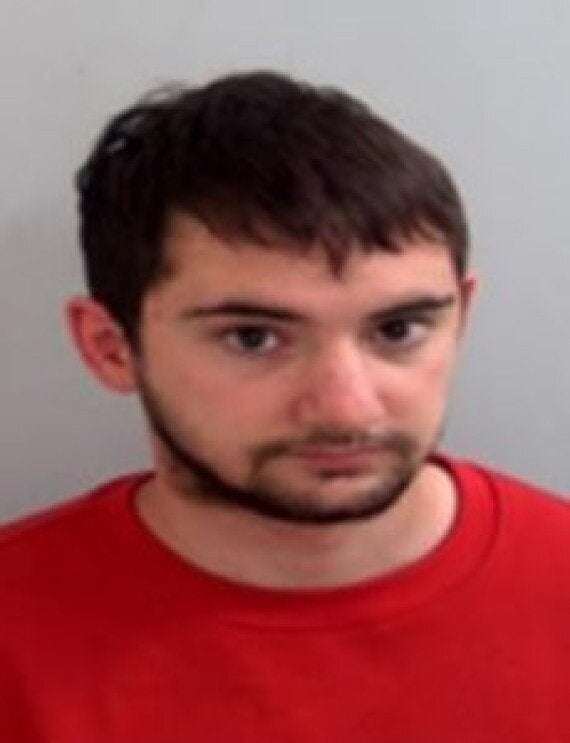 Jordan Taylor was found guilty of murder and will be sentenced on Friday
Speaking after the trial, the victim's family said in a statement: "Through Laura's death the world has lost an amazing person and our lives will never be the same without her.
"Laura was a loving, caring person, who didn't have a bad bone in her body. She had a passion for animals and devoted her life to caring for and protecting them.
"Laura was beautiful and loved by all who knew her. She is greatly missed and will always be in our hearts and never forgotten."
Her friends and colleagues at the Essex Horse and Pony Protection Society have set up a memorial fund in her name.