An assistance dog wearing a pink tutu has captured the hearts of thousands after helping to calm her owner on her wedding day.
Bella's owner Valerie suffers from anxiety and relies on her loyal labrador to help her through particularly tough times.
On the day of Valerie's wedding to Andrew Parrot, the assistance dog was on hand to soothe her owner, who also suffers from panic attacks and migraines.
A photograph of Bella placing her head on Valerie's lap to try and reassure her has since sent the internet into a state of complete adoration.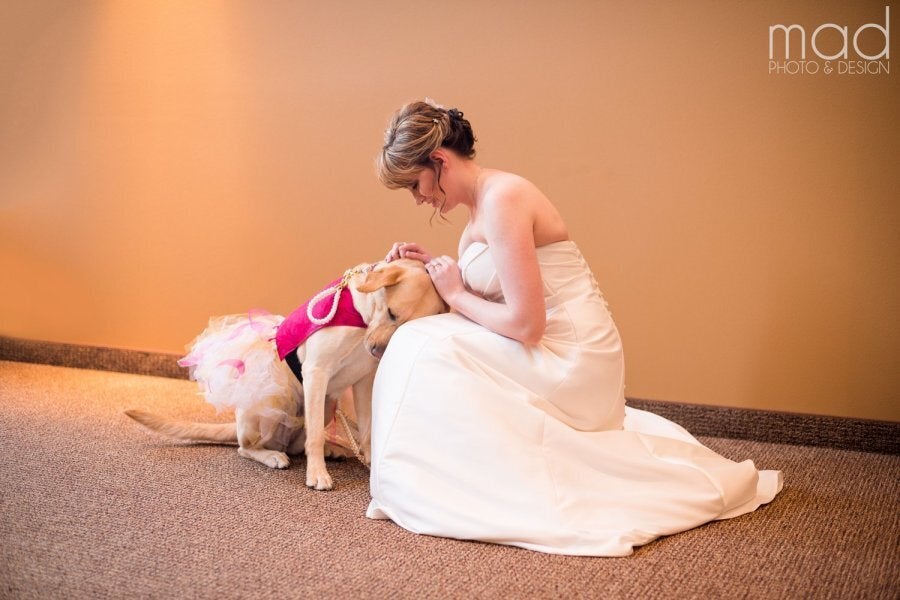 The touching shot, which was captured by photographer Maddie Peschong, shows the moment Bella tries to alert Valerie to the fact her heart rate is elevated.
The act of putting her head on the bride's lap is a technique used by service dogs to try and distract their owners to calm them down.
"Basically it helps me to take a moment away from whatever is causing the anxiety and keeps me from having a panic attack."
Valerie and Andrew married at a church in Sioux Falls, South Dakota.
The loyal labrador was captured by her owner's side in various action shots, from galloping down the aisle to having her belly stroked or patiently sitting while the couple had photos taken together.
The bride said that the photographs meant a lot to her, as they show how strong hers and Bella's bond is.
She added: "This bond is so important because it helps us rely on each other every day. It makes it so I can literally put my life in her paws every day and know that we can make it through anything."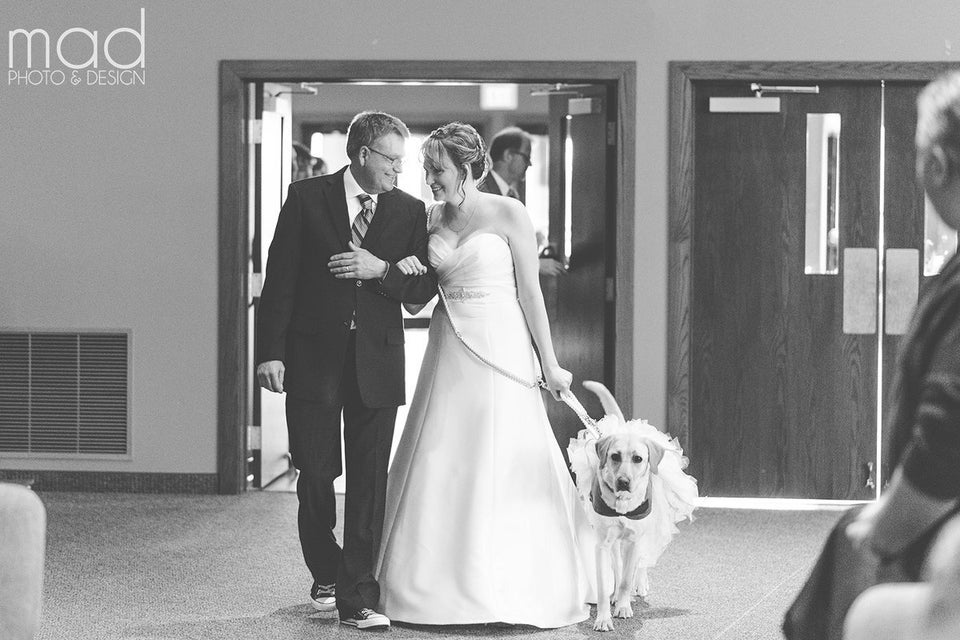 Assistance Dog Helps Bride On Her Wedding Day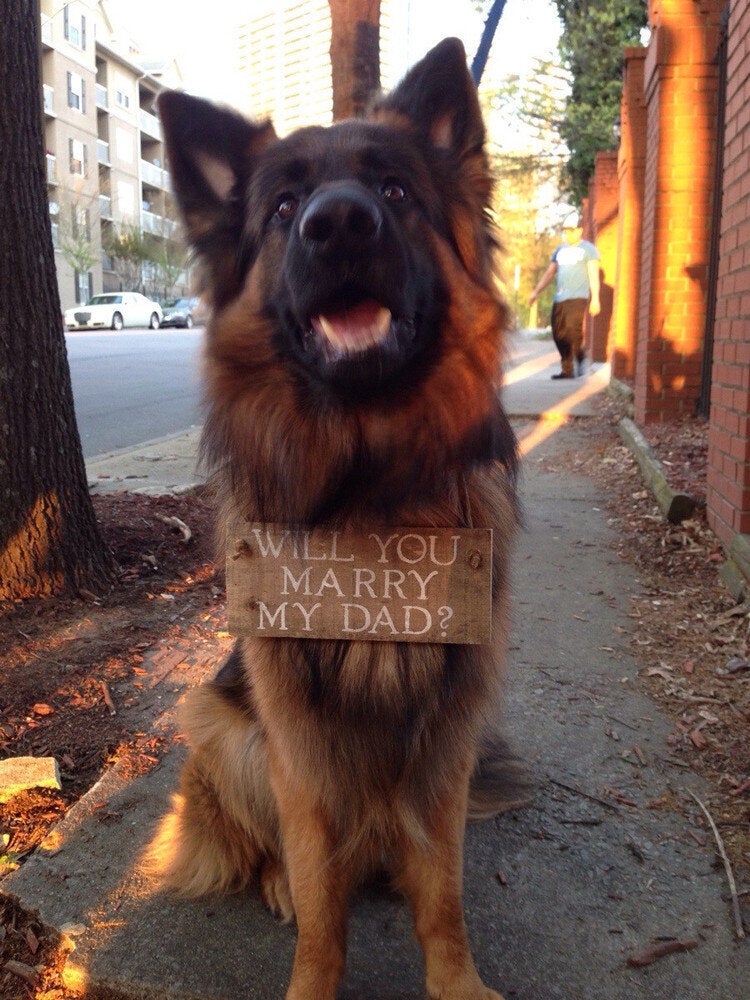 Puppy Marriage Proposals
Related