In news that will come as a shock to precisely zero 'Celebrity Big Brother' fans, Winston McKenzie has launched a scathing attack against the show.
READ MORE:
Winston was kicked out of the 'CBB' house last week, and while Emma Willis garnered praise for the firm stance she took against him in his eviction interview, he's now hit at the show for "victimising" him with the line of questioning.
Opening up to the Croydon Advertiser, he claimed: "I have come out with the victim here in the way that the eviction occurred and the questions asked."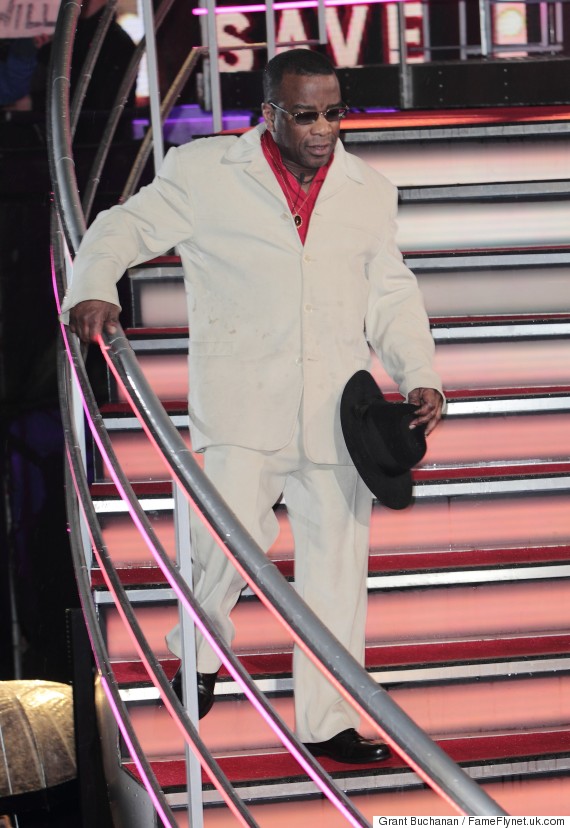 Winston McKenzie, leaving the 'CBB' house
During his time in the 'CBB' house, Winston rubbed his housemates up the wrong way when they discovered comments he'd previously made comparing adoption by same-sex couples to "child abuse".
He was also given a telling off by producers over his treatment of the female housemates, when Nancy Dell'Olio complained she felt "uncomfortable" sharing a bedroom with him.
Addressing the controversy, Winston insisted: "The broadcaster putting them out, I feel that I am the victim here and victimised by the broadcaster in terms of what was said.
"I stand by what I said. I do not regret speaking my personal opinion. However, if it was in my personal opinion people feel offended or indeed hurt, then I do apologise in that respect."
Winston had previously faced a backlash from viewers before even setting foot in the 'CBB' house, after making comments that were criticised as being "homophobic" in his introductory VT.
Another housemate is set to leave the 'CBB' house in Friday night's live eviction, which kicks off at 9pm on Channel 5.
LIKE US ON FACEBOOK | FOLLOW US ON TWITTER