When it comes to love and romance, one city always tops the rest: Paris.
Its reputation as the go-to destination for couples and those in search of a little magic endures because of the city's picturesque views, glimmering lights, world-renowned art and architecture and sexy nightlife... And it doesn't hurt that everything sounds so much more romantic in French. Mais oui, mon chéri!
Since Paris is a mere two hours' train journey from London, it's also the perfect place to book a short break and spend the weekend away, pottering around cafés, window shopping, booking into a plush hotel and getting pampered with a relaxing spa treatment. All while enjoying fresh baguettes and cheese with un petit verre de vin.
Here are six more reasons to book a Paris weekend getaway into your diary this winter.
1. Stroll along the Seine
With its cobbled streets and charming secret passageways, Paris is a city made for the art of flânerie - idly taking in the beautiful surroundings while arm in arm with your loved one. A great starting place for a day of sightseeing? The city's riverbanks surrounding the Île Saint-Louis and Île de la Cité, which houses the Notre-Dame cathedral.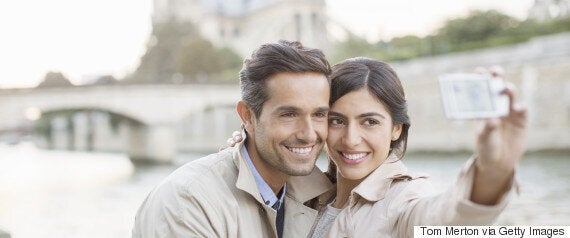 You can take in the city's history from the oldest stone bridge in the city, the Pont Neuf, which connects the Louvre on the Right Bank with the buzzing shops and eateries of Saint-Germain-des-Prés on the Left Bank. And don't miss your Carrie Bradshaw and Mr. Big moment at the Pont des Arts, where couples used to hang locks to symbolise their love. It's the perfect spot to lean in for a magical, butterflies-in-your-stomach kiss.
Beautifully complementing Paris' reputation for romance is the city's sexiness and provocative appeal. There's no better way to enjoy the city - and take a break from reality - than with a fun night of entertainment. Spectacle meets seduction at the Lido, where you can enjoy an elaborate cabaret show and dinner with performances from top singers and can-can girls in out-of-this-world costumes.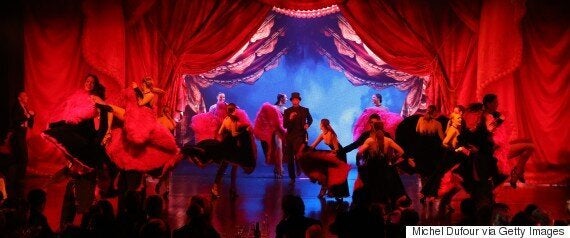 Paris isn't just the capital of delicious food and extraordinary artwork. It's also the premier destination for opera, ballet and classical music, thanks to the Opéra National de Paris, based in the 19th-century building where The Phantom of the Opera was set, the Palais Garnier.
You can pack a lot into a few days in Paris, whether you want to discover the Impressionists, have lunch on the Eiffel Tower or follow in the footsteps of your favourite French novelist or inventor for an afternoon. 4 Roues Sous 1 Parapluie is dedicated to booking experiences and tours around Paris for groups and couples, who can cosy up to one another as they're chauffered around town in a classic Citroën 2 CV.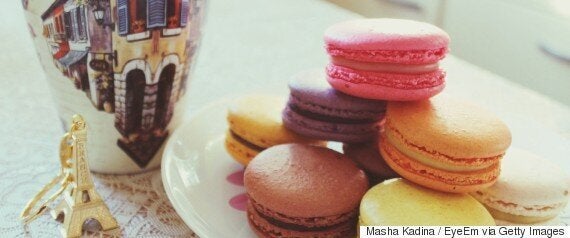 Adrenaline junkies in search of a unexpected couples adventure might want to consider hopping in the cockpit together. Yep, we're talking about piloting a plane. In Paris. At Flight Experience, you and your loved one can take charge of a Boeing 737-800 flight simulator. Ready for the ride of your lives?
6. Have a romantic weekend at Disneyland® Paris
Did you think Disneyland® Paris is only for kids? Here's some facts that'll change your mind. After a quick 35-minute RER A train ride to Disneyland® Paris, which is sure to bring out your playful side. You can spend a day cuddling up and rockin' out on rides (the Rock 'n' Roll Coaster blasts all of your favourite Aerosmith anthems), get pampered in one of Disneyland® Paris' many luxury Spas and eat at a huge range of amazing restaurants, including Bistrot Chez Rémy, where everything is larger than life so you can experience a meal through the Ratatouille star's eyes.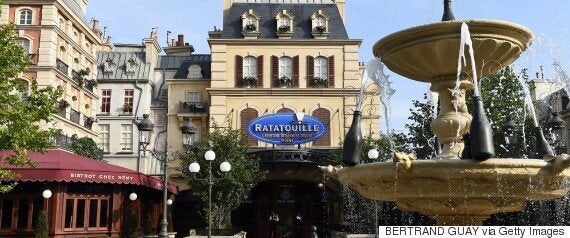 Spend an evening enjoying shows, concerts and drinks in Wild West saloons and the Fantasia-themed piano bar before living out your princess fantasy with an overnight stay in a forest-themed setting. You can also relax and let yourself get pampered with a dip in the pool and a treatment (or three!) at the on-site spa.