An American church has been suspended from the Anglican Communion because its support for gay marriage constitutes a "fundamental departure from the faith and teaching", church leaders have decided.
Following a meeting of Anglican primates in Canterbury this week, an agreement was reached on measures against the US Episcopal Church to uphold a "traditional doctrine" of marriage as being between a man and a woman.
The decision has been called "a warning to liberal-thinking Christians everywhere" by one former archbishop.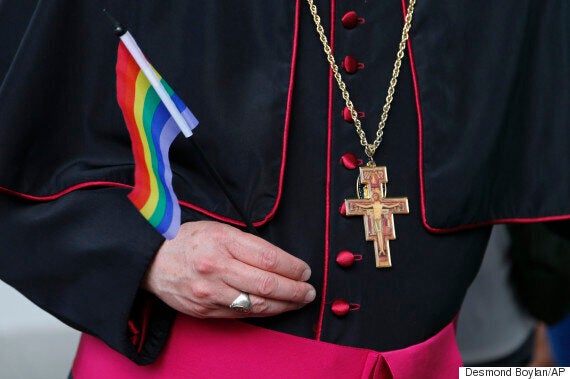 A liberal church in America has been suspended for endorsing gay marriage
The primates' statement said: "The traditional doctrine of the church in view of the teaching of scripture, upholds marriage as between a man and a woman in faithful, life-long union. The majority of those gathered reaffirm this teaching."
The leaders added there was a "unanimous desire to walk together" and the divisions had caused "deep pain throughout our Communion".
And they asked the Archbishop of Canterbury, the Most Rev Justin Welby, to lead a task group "with the intention of restoration of relationship, the rebuilding of mutual trust, healing the legacy of hurt, recognising the extent of our commonality and exploring our deep differences".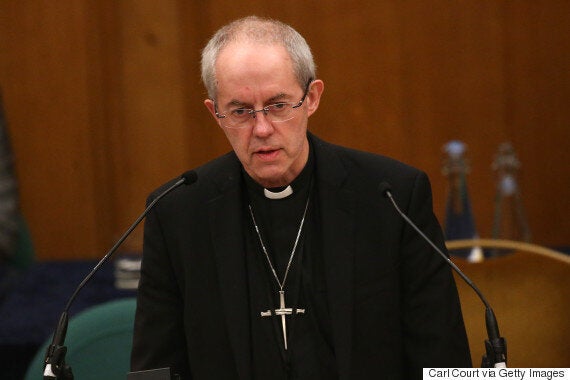 Archbishop of Canterbury Justin Welby
The Episcopal Church has been banned from taking part in ecumenical and interfaith bodies, internal committees or votes on doctrine or polity for a period of three years.
Members of the conservative Anglican group Gafcon welcomed the action but added: "This action must not be seen as an end, but as a beginning.
"There is much that causes us concern, especially the failure to recognise the fact that the Anglican Church of Canada (ACoC) has also rejected the collegial mind of the Communion by unilaterally permitting the blessing of same-sex unions and the ordination of those in active homosexual relationships. We fear that other provinces will do the same."
Gafcon added the divisions had meant Anglican leaders had been "unable to guard biblical truth and restore godly order" and it was "disappointed" the agreement made no reference to "repentance".
But the decision was met with dismay by some.
Labour MP and former Anglican minister Chris Bryant, who is gay, tweeted: "I've finally given up on Anglican church today after its love-empty decision on sexuality. One day it will seem wrong as supporting slavery."
Speaking on BBC Radio 4's Today programme on Friday, Gafcon's general secretary and former Archbishop of Sydney Peter Jensen said the decision was "inadequate" but welcomed the liberal American church being reprimanded for its views.
He said: "It's a good statement because it represents very, very clearly... that there is a widespread global disquiet with what has happened in the United States and in Canada and is happening elsewhere in the West.
"This represents something of a warning to Liberal-thinking Christians everywhere."
He added that there is "immense disquiet about sexual flourishment" in the West.
His comments angered many of Radio 4's listeners.
Cute that clergy like Peter Jensen on @BBCr4today think most important issue facing us is what people do with their willies …

— The Prodigal Bum (@prodigalbum) January 15, 2016
The summit itself was tumultuous, as the Archbishop of Uganda walked out after failing to get a resolution passed for the Episcopal Church and the Anglican Church of Canada to withdraw from Communion activities.
Stanley Ntagali said the church's should be excluded "until they repented of their decisions that have torn the fabric of the Anglican Communion at its deepest level".
Archbishop Welby is expected to make a statement on Friday.
Related