A patient left brain-dead in a drug trial for a painkiller has died, a French hospital has confirmed.
The French Health Ministry have denied media claims that the volunteers were testing a substance containing cannabinoids, an active ingredient found in cannabis plants.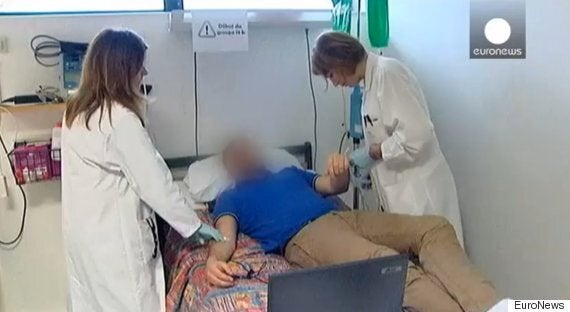 One of 90 participants in the trial is examined
The man was left brain dead after the trial at the Biotrial laboratory in the city of Rennes, and five other people were admitted to hospital on Friday.
The six people were taking part in a trial of oral medication, in the northwestern city of Rennes. They were testing the drugs at an institution specialising in clinical trials for "healthy" volunteers according to the French Health Ministry.
The other five are in a stable condition, the BBC reported, adding that four have "neurological problems" while the fifth has no symptoms.
The hopsital's chief neuroscientist, Gilles Edan, said there was no known antidote to the drug - details of which have not been given - on Friday.
Ninety volunteers took it, and ten others have been tested but did not display any of "anomalies" that the ill patients had, the hospital said in a statement.
The country's Health Minister Marisol Touraine said on Friday that the study had been stopped and all other volunteers recalled. Prosecutors are holding an investigation.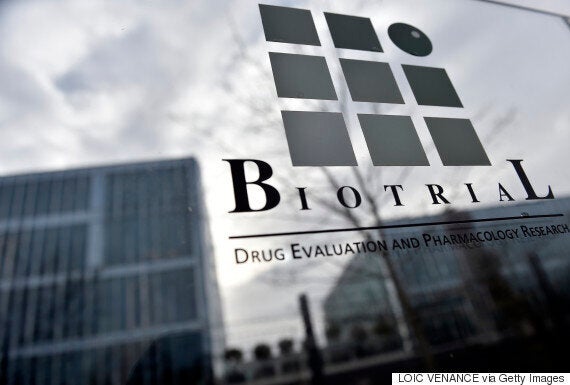 The man died and five other people are in hospital
The study was a phase one clinical trial, in which healthy volunteers take the medication to "evaluate the safety of its use, tolerance and pharmacological profile of the molecule", Touraine added.
She said she wanted to express her "solidarity and deep determination to get to the bottom of what happened and establish responsibility for this tragic accident".
"This trial was performed in a licensed private institution specialising in the conduct of clinical trials in healthy volunteers," she said at the time. "This accident caused the hospitalisation of six of the volunteers at the University Hospital of Rennes."
The accident was during a Phase I clinical trial at a lab in Rennes that specialises in them.