A "thoroughly decent" businesswoman was murdered in a "ferocious" knife attack at her home in Lancashire, police said today.
Mother-of-three Sadie Hartley, 60, who runs a medical communications business was found stabbed to death in the hallway of her house on Sunny Bank Road in the village of Helmshore, Lancashire on Friday evening, The Press Association reported.
She was alone at the time as her partner Ian Johnston, an ex-fireman, was abroad on a skiing holiday in the Swiss Alps at the time. Police say he is not a suspect.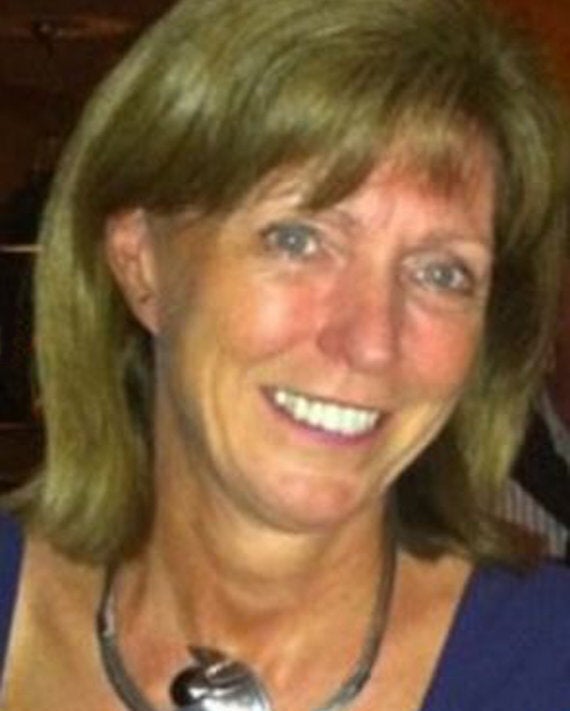 Mother-of-three Sadie Hartley
A 34-year-old woman from Chester is in custody on suspicion of murder, but police say they do not think she was known to the victim. Searches are ongoing in the Chester area.
Nothing is believed to be missing from Ms Hartley's home, a large detached, stone-built property, and there was no forced entry.
Ms Hartley suffered defence injuries as she fought back from the attack, launched possibly on her doorstep.
Detectives said Ms Hartley died in a "targeted attack" and do not believe the motive was robbery.
Police are now investigating the private and business life of the victim, who had two grown-up daughters and a son.
Detective Superintendent Paul Withers, from Lancashire Police said: "She's a thoroughly decent lady, successful businesswoman who works very, very hard and she certainly didn't deserve to end her life in this manner.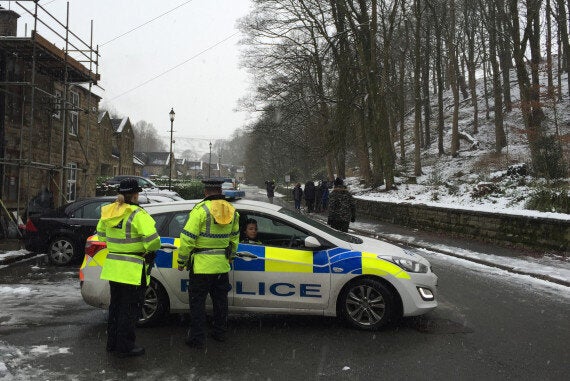 Ms Hartley's home was a large detached, stone-built property in the village of Helmshore, Lancashire
"I don't feel this is a random attack, I think Sadie has been targeted by an individual who clearly had some issues with her for whatever reason and it is imperative we find out why this has happened.
"It was quite a ferocious attack on a lady at home alone. We are absolutely determined to identify who has done it so hopefully they will face the courts and a lengthy, lengthy custodial sentence.
"We are determined to get justice for Sadie and her extended family and her partner Ian.
"I genuinely believe the truth in this tale will come from this community."
A director of her own business, Hartley Taylor, based in Knutsford, Cheshire, the victim was last seen alive on Thursday at a conference in Manchester with a colleague.
She was last in contact with a friend and work colleague around 7.30pm on Thursday evening, then stopped answering emails, which was unusual.
Police believe she was murdered sometime on Thursday evening.
When a colleague became concerned she could not be contacted, police were called.
Officers and paramedics found her body around 10.40pm on Friday in the hallway of her house.
A post-mortem examination carried out on Saturday evening confirmed the cause of death as multiple stab wounds.
Mr Withers said described the attack as "horrific" and one of the worst he had seen in his career.
Her partner, Mr Johnston, a volunteer with Rossendale and Pendle Mountain Rescue team, whose mother died just two months ago, is now back in the UK.
Police today made an appeal to identify a car and three individuals caught on CCTV in the area in the time leading up to the murder.
Popular in the Community