Tensions between Labour MPs and Jeremy Corbyn are set to worsen with a fresh move to oust his Parliamentary aide from the party's ruling National Executive Committee.
The Parliamentary Labour Party (PLP) decided on Monday night to agree a secret ballot on a motion that would result in the removal of Steve Rotheram, Mr Corbyn's Parliamentary Private Secretary from the NEC.
Mr Rotheram was already on the NEC, as a representative backbench MPs, when he was appointed as Mr Corbyn's aide in September.
'Moderate' MPs believe that he is 'double hatted', and cannot represent both backbench and frontbench interests at the same time.
Only one MP, newly appointed shadow rail minister Andy McDonald, spoke out against the motion on Monday night.
Mr Rotheram will still be in post for a key NEC sub-committee tomorrow, but if the motion succeeds he will be automatically removed from the ruling body on the grounds that he is no longer a 'backbencher' because of his role acting for the leader.
A by-election for the vacancy will then be held on January 27th.
"[A] senseless and needless loss for Jeremy and Steve [Rotheram] comes out of it badly, he should have just stood down," one MP told HuffPost UK after the meeting.
The move is the latest in the battle between MPs and Mr Corbyn, as backers of the leadership use their majority on the NEC to ram home his mandate from his leadership election.
At its own meeting later this month, the NEC will seek new 'terms of reference' to allow it more power over policy-making, and over party appointments which are normally overseen by the general secretary Iain McNicol.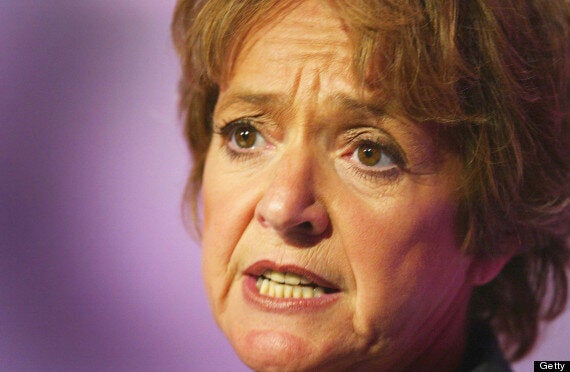 Former minister and Public Accounts Committee chairwoman, Margaret Hodge
A motion tabled by former minister Margaret Hodge, and seconded by Ann Coffey, would change the standing orders of the PLP to exclude from the NEC backbench election 'any PPS' to the leader, deputy leader or Shadow Cabinet minister.
Decisions on MPs' elections to the NEC have stemmed from both the party rulebook and 'custom and practice', and although no one challenged Mr Rotheram's role last year, some of the party believe it is time to clarify the rules formally.
When the motion is tabled at the PLP, its movers will push for a ballot of the PLP, which is expected to take place on Tuesday.
A ballot, rather than a show of hands, would be in line with previous changes to standing orders. In 2014, the rules were changed to include a new anti-harassment code in the wake of the Rennard affair, on a ballot of the entire PLP.
The PLP also changed its standing orders in 2011 to abolish Shadow Cabinet elections and in 2010 to tidy up rules on the party's needs in Opposition, which were last amended in 1990.
If the new motion is accepted in a ballot, an immediate vacancy would be created for a slot on the NEC, and with no replacement available a by-election would take place among backbench members of the PLP. Jess Phillips is expected to be among those who want to replace Mr Rotheram.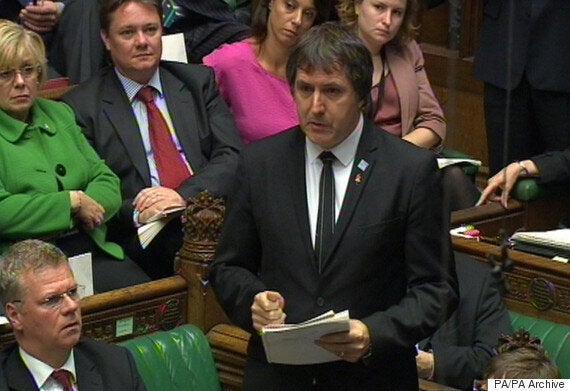 Steve Rotheram, Labour MP for Liverpool Walton
One senior Labour MP told HuffPost UK "there's nothing personal about removing Steve [Rotheram]", who is well liked across the party, and the motion was more about respecting the rights of backbenchers.
However, with the party leadership now having a majority on the NEC, the battle for its control is sure to continue over the coming year.
Mr Corbyn is not due to attend the PLP meeting, which will hear a presentation from Lisa Nandy on her energy brief. Shadow Chancellor John McDonnell is expected to be present.
Mr Rotheram told the Liverpool Echo this weekend the PLP changes were a "Westminster bubble" issue.
He said: "I think most people won't understand why a few MPs would rather squabble about internal issues rather than concentrate on the main focus which is an out of touch Tory Government wreaking havoc on areas like Liverpool.
"That motion would say there should be a vacancy created - and that vacancy is me. I think there is a likelihood that will happen. Not certain they have bottomed out the processes for it.
"It's not quite unprecedented, but it's a very unusual for votes like that to take place in the PLP because they normally have to go to the Labour Party NEC and then to the party conference."
Backers of the motion believe that it will have "immediate effect" because the definition of "backbench" stems from PLP standing orders, and does not stem from the Labour party rulebook, which can only be changed by party conference.
The motion states: "Division V (PLP) of the NEC. Any seat held by a member of the PLP on the NEC under Division V who is in a frontbench position, including frontbench spokesperson, whip, or parliamentary private secretary to the Leader or Deputy Leader or to Cabinet/Shadow Cabinet, must immediately be declared vacant and filled in accordance with the procedure for a vacancy as outlined in the Party and PLP rules."
Fresh dissent emerged in the Commons today as former shadow defence minister Kevan Jones attacked Mr Corbyn's interview on the Andrew Marr show for suggesting that Trident could operate without nuclear weapons.
Related