Price wore the Davids Bridal dress for "just a few hours" at the reception of her wedding to Alex Reid in 2010.
The dress is labelled a 'small' and Price advises it will fit a UK Size 8.
The ivory-white floor-length dress has a plunging neckline and cross over straps. It is embellished with jewels, beads and sequins.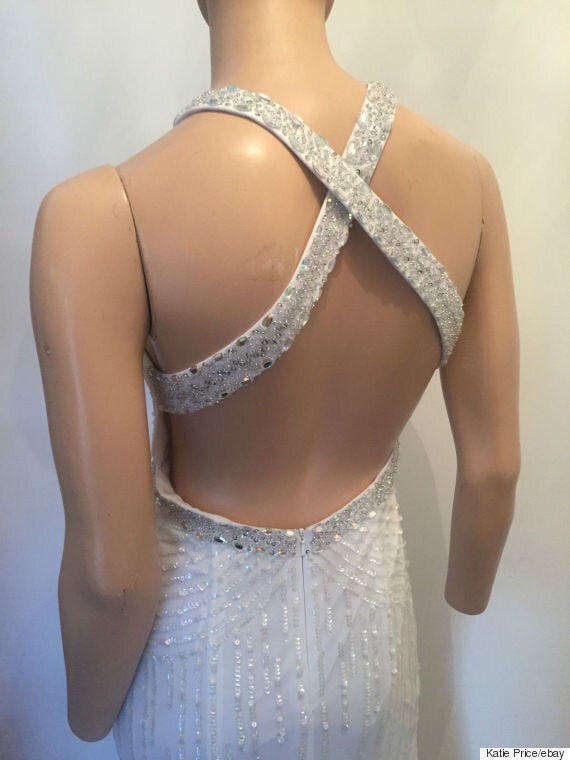 Bids started at just £249.99, but quickly mounted to £1,000. The auction ends at 8.13pm on Sunday 24 January.
The wedding dress is just one of three outfits Price is clearing out from her closet.
"I have built up a massive wardrobe over the last 10 years and now its time to sort through it and sell on my outfits," she wrote on ebay.
"Most I have worn only once and some I haven't even got round to wearing!"
Also up for grabs is an embellished Baccio Couture Kamila dress, which Price has only worn once, on a trip to the Groucho.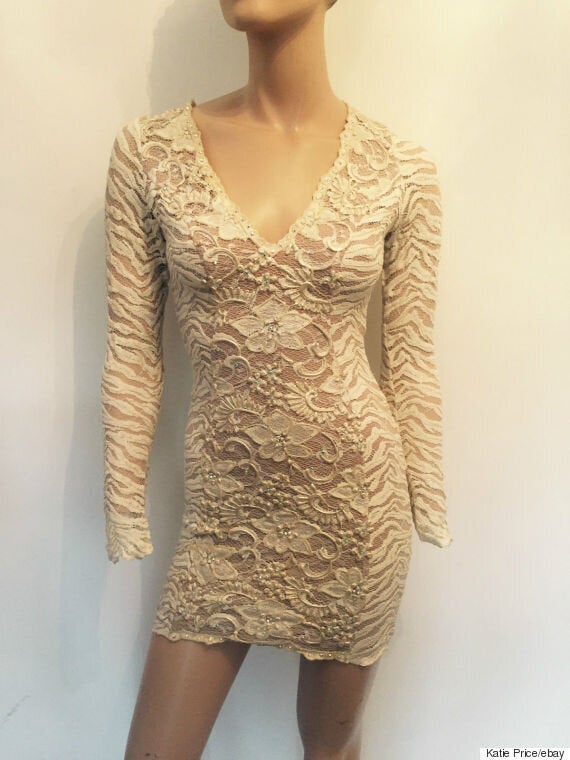 The size 6/8 white mini has sleeves that are hand painted with metallic silicone and has a starting bid of £99.
Price states it is in "immaculate condition, with the exception of a tiny split in the lace on the sleeve."
Price is also auctioning off a Henley House embellished cape coat in a size 8/10, which she wore to the Hunger Games Premiere. It also has a minimum price of £99.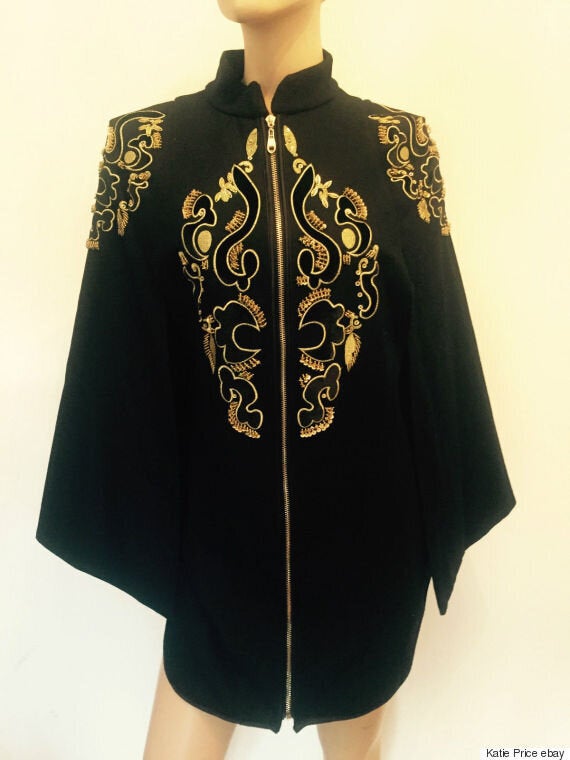 There is less time to bid on the cape and mini dress, with both auctions closing at shortly after 7.50pm on Tuesday 19 January.
So if you covet the closet of Pricey you better get bidding fast.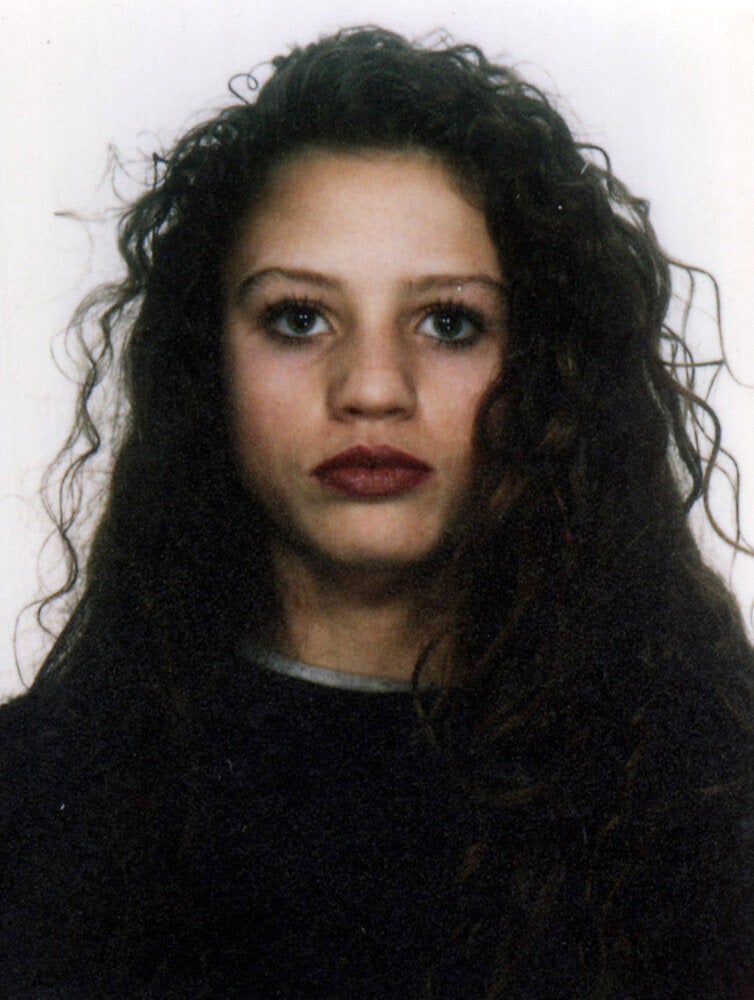 The Changing Face of Katie Price
Popular in the Community