A brave teenager has pleaded with parents to prevent their children from drinking energy drinks after her craving for them left her suffering a severe heart condition.
Dion Parratt from Corby, Northamptonshire, now requires constant monitoring after the caffeine-laden beverages reduced her blood pressure to a dangerously low level.
In a brave Facebook post, the 18-year-old wrote: "This is what happens when you spend your childhood drinking energy drinks. Before you drink rock stars and them cheap energy drinks think about what your doing to your body."
Comments on the post confirmed the device is a heart monitor keeping check on dangerously low blood pressure which can cause her to pass out.
The post has now gone viral with over 6,000 shares, prompting a new wave of attention onto the debate around the popular refreshments.
Energy drinks: what are the risks?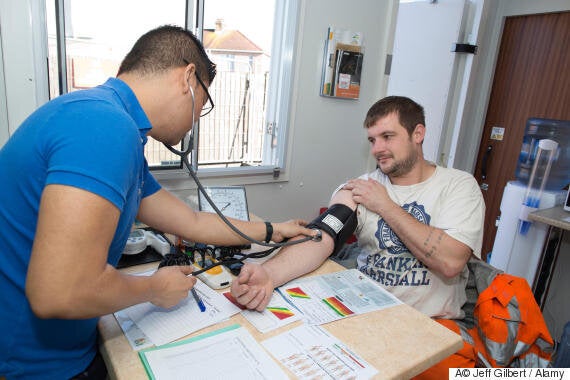 Changes in blood pressure have been linked to energy drinks
In 2014, researchers from the World Health Organisation (WHO) warned that the beverages could lie behind ailments from palpitations to nausea, to type 2 diabetes.
caffeine overdose (which can lead to a number of symptoms, including palpitations, high blood pressure, nausea and vomiting, convulsions and, in some cases, even death)
type 2 diabetes – as high consumption of caffeine reduces insulin sensitivity
late miscarriages, low birthweight and stillbirths in pregnant women
neurological and cardiovascular system effects in children and adolescents
sensation-seeking behaviour
use and dependence on other harmful substances
poor dental health
somewhat ironically, given their association with sportiness, obesity
The NHS advises people to exercise caution in drinking beverages with high volumes of caffeine - especially if these are going to be mixed with alcohol.
Its website states: "What's important to realise is that energy drinks contain caffeine, often in large quantities. This could pose a risk to your health if consumed in high quantities and/or mixed with alcohol."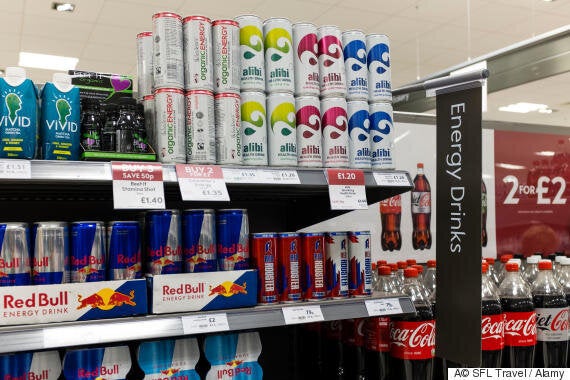 Energy drinks are often high in sugar and caffeine
Yet despite mounting evidence of harmful effects, specific policy governing the sale of energy drinks has yet to be proposed.