*UPDATE* Angie Bowie has now quit 'Celebrity Big Brother'. Read the full story here.
Angie Bowie has once again threatened to quit 'Celebrity Big Brother', after a difficult few days in the house.
MORE 'CBB':
The star hasn't exactly had an easy time during the current series of 'CBB', and in Monday night's show, viewers saw the star once again go to the diary room and discuss leaving with Big Brother.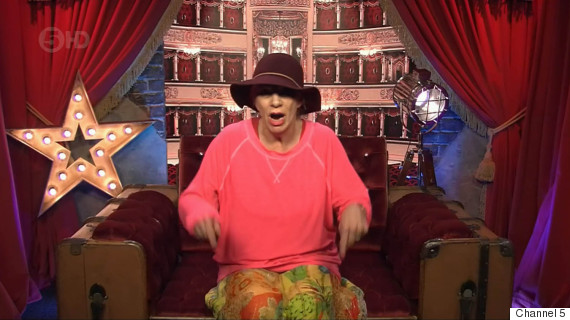 Angie Bowie
It's fair to say that a number of the celebs are getting sick of the sight of each other and after another day of rising tensions and confrontations, Angie decided enough was enough.
After banging on the diary room door, an agitated Angie sat down, declaring: "Get me a car, and let me get gone. If you wanna be cheap just get me an Uber.
:"You did it, you cracked me. It was all going to be peachy before you decided to have another one of your parties where you inebriate those people so I can't get any sleep.
"Get me my shit! I am not staying here another minute. Get me out of here now!"
This isn't the first time Angie's threatened to leave, and if she did go she wouldn't be the first, following Jonathan Cheban and David Gest's early departures.
Cheebs stunned everyone when he decided to leave last week, while the housemates were informed of David's exit in Monday's show, following his decision to leave due to medical reasons.
So far, it's been a typically explosive series, and the housemates have never truly recovered from the incidents that occurred when Tiffany Pollard was left under the impression that David Gest had died, when Angie was actually trying to tell her that David Bowie was dead.
LIKE US ON FACEBOOK | FOLLOW US ON TWITTER