Gucci have just unleashed their spring/summer 2016 campaign directed by Glen Luchford.
The film was shot in Berlin, with scenes captured at dawn on the rooftop of the Maritim Hotel, a cover of Q Lazzarus' 'Goodbye Horses' playing in the background.
(For those who can't remember, it's the song from 'Silence of the Lambs' where Buffalo Bill dances around in a wig made from a scalped head.)
But it all looks a bit familiar...
Note, the famous scene from the 1981 film 'Christiane F' showing a group of friends running away from the police in Berlin's Europa Center to the soundtrack of David Bowie's 'Heroes'.
It's not uncommon for brands to make overt references in their advertisements, and Gucci even admits to "taking inspiration from the visual language and aesthetic of German '80s pop culture" - but the problem is with the context.
Gucci said they used the setting of Berlin to "provide a raw backdrop to a carefree and hedonistic tale".
"There was a decadence to the spirit of this period that Gucci has echoed in its clothing and accessories for the season," they added.
It just seems the fashion house forgot that 'Christiane F' was a true story about a 14-year-old heroin addict and prostitute.
Based on the autobiographical book 'Wir Kinder vom Bahnhof Zoo' (We Children of Bahnhof Zoo), the film documents the drug scene in west Berlin in the 1970s.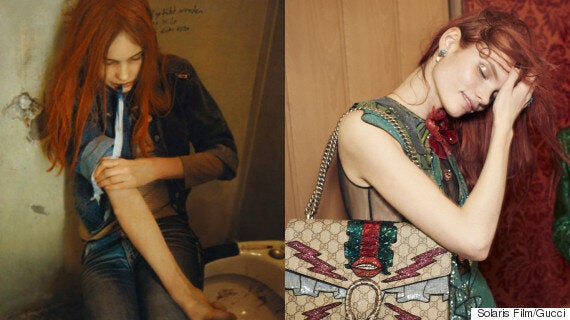 Left: A scene from 'Christiane F', Right: An image from the Gucci SS16 campaign
In the Uli Edel directed film, Christiane F and her barely teenage friends are seen injecting heroin, losing consciousness in filthy public lavatories, re-filling syringes from toilet bowls and selling their bodies for sex at Bahnhof Zoo (the Berlin train station notorious for prostitutes and junkies).
Gucci told HuffPost UK Style that it doesn't have "any additional comments" about whether the campaign was based on 'Christiane F', but it's hard not to draw comparisons - from the settings to the lookalike casting.
Society's obsession with the bronzed, glossy limbs of Victoria's Secret models and 1980s supermodel statistics of model-of-the-moment Gigi Hadid suggest we've moved away from the 'heroin chic' look.
But it seems the 90s are still giving us a hangover, with brands like Nasty Gal and Saint Laurent looking to self-admitted heroin addict Courtney Love's grunge phase - the height of her addiction - for inspiration.
Is Gucci simply paying homage to a cult classic, or exploiting the story of a young girl's tragic life to sell clothing? Let us know what you think in the comments.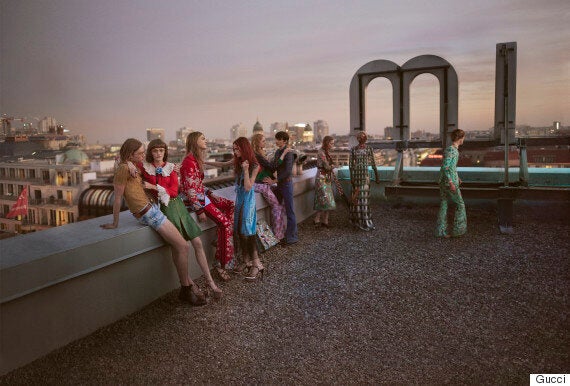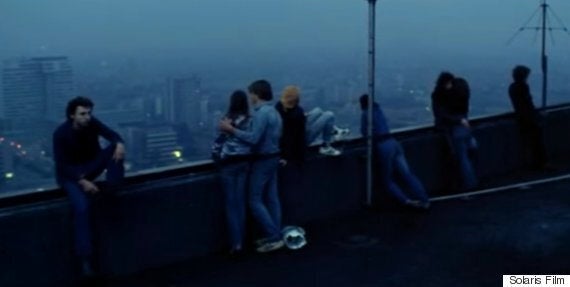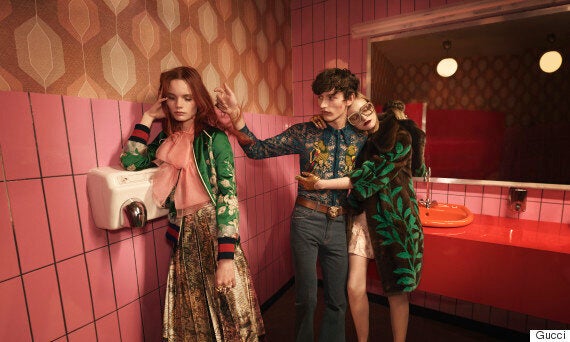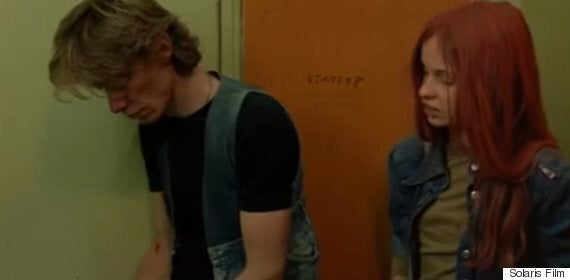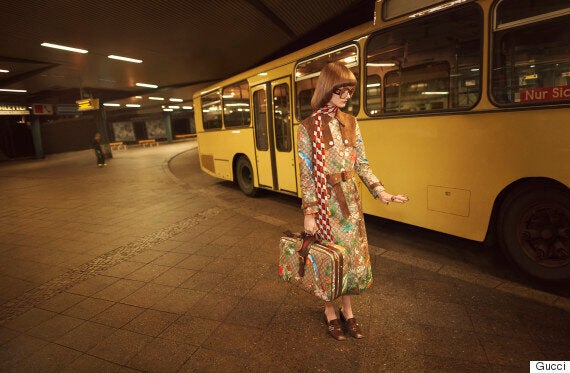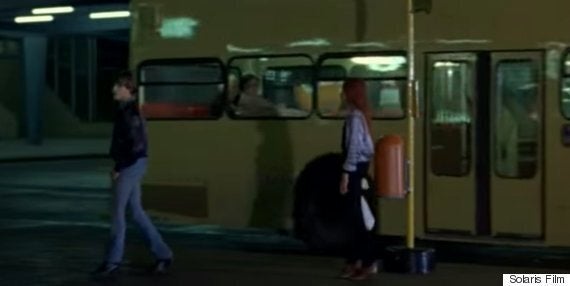 Filming Inside Bahnhof Zoo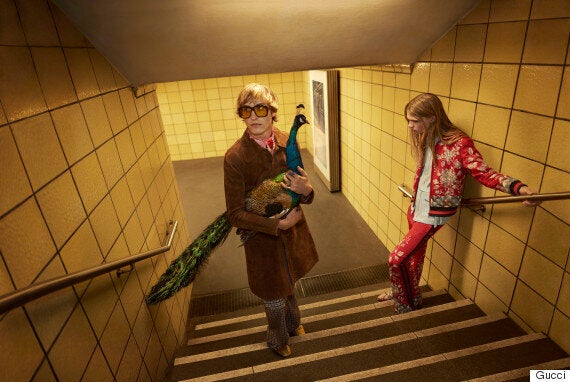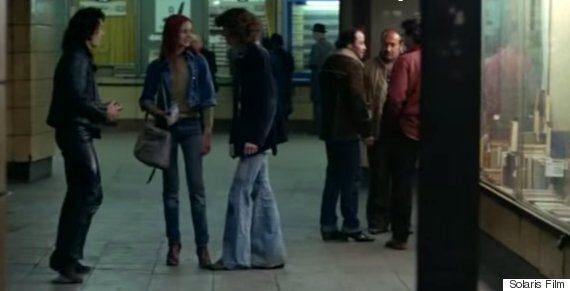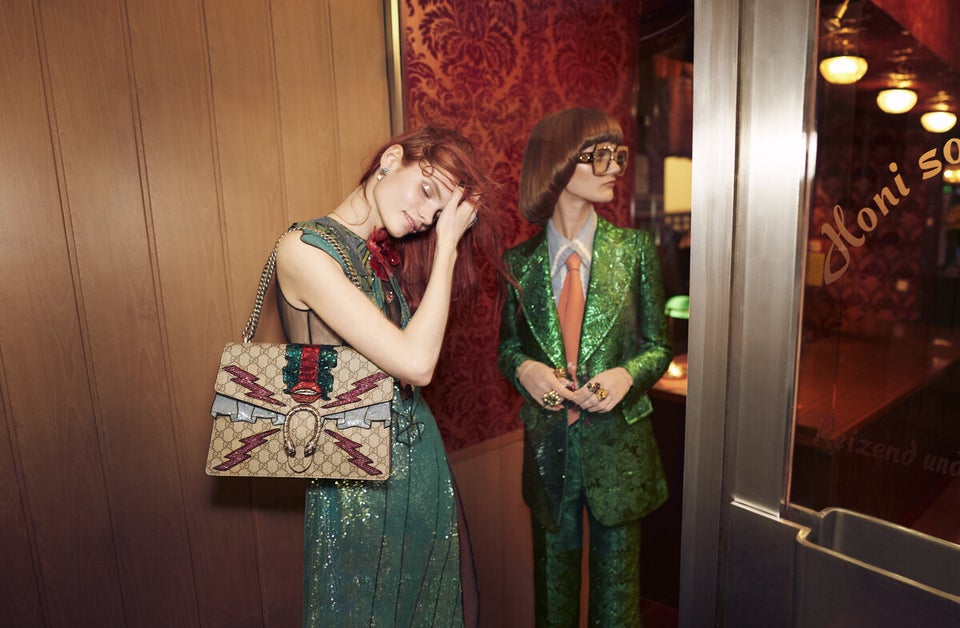 Gucci Spring/Summer 2016