Tea Party doyen Sarah Palin endorsed Donald Trump's presidential campaign on Tuesday, providing a boon for the GOP frontrunner 13 days before the first caucuses of the primary election season.
Trump introduced the former governor of Alaska at a rally in Ames, Iowa, having earlier locked down the endorsement of actor John Wayne, albeit from beyond the grave.
"You are ready to make America great again!" Palin boomed, flanked by a grinning tycoon. "No more pussyfooting around ... He's going rogue left and right, man, that's why he's doing so well!"
Palin rallied supporters, telling them that he would "kick ISIS' ass" and not "apologise" for America.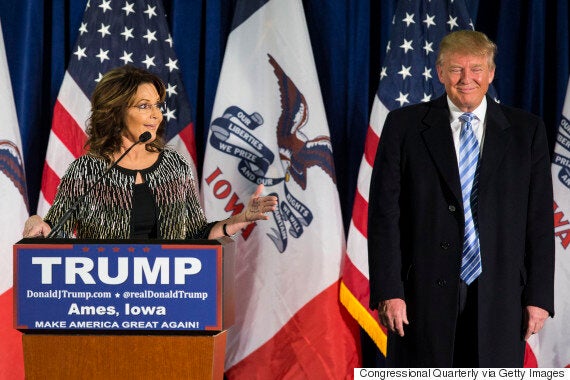 Sarah Palin speaks as she endorses Republican presidential candidate Donald Trump at a campaign stop, Tuesday, Jan. 19, 2016, in Ames, Iowa
For 20 minutes, Mama Grizzly offered a potpourri of words locked in pitched battle with coherence:
You guys are sounding angry is we're hearing from the establishment. They stomp on our neck and tell us to chill. Just relax. Well, look, we are mad and we've been had. They need to get use to it. This election is more than just your basic ABCs: Anybody but Clinton. It's more than that this go around. When we're talking about a nation without borders, and bankruptcies and our federal government, debt our children and grandchildren will never be able to pay off.
Let me say something really positive about one of those individuals. Rand Paul. I'm going to tell you about that libertarian streak in him that is healthy, because he knows, you only go to war if you're determined to win the war! And you quit footing the bill for these nations who are oil-rich. We're paying for, some of their squirmishes [sic], that have been going on for centuries, where they're fighting each other, and yelling, 'Allah akbar,' [sic] calling jihad on each other's heads forever and ever. Like I said before, let them duke it out and let Allah sort it out.
News of the endorsement leaked after Palin's daughter posted an unflattering blog about Trump's main rival, entitled, "Is THIS Why People Don't Like Ted Cruz."
"After hearing what Cruz is now saying about my mom, in a negative knee-jerk reaction, makes me hope my mom does endorse Trump," she wrote. Palin tweeted a link to her daughter's blog and NBC News confirmed Palin's endorsement soon after.
Palin gained notoriety as the unexpected vice-presidential selection of John McCain in 2008, giving the campaign early momentum with populist and Tea Party supporters. However, a series of gaffes, including the inability to name a newspaper, ultimately derailed the Arizona senator's bid for the Oval Office.
In recent months, Palin has been increasingly complimentary about Trump. At a CNN event in December, Palin said she wouldn't endorse "right now" but defended the mogul against "media distortion" over his Muslim ban comments.
Palin's approval should give Trump a boost in the primary states, solidifying his credentials with social conservatives and evangelical Christians, many of whom still revere Palin as a political messiah.
Backing the 69-year-old businessman will also increase speculation that Palin could be Trump's vice-presidential pick should he secure the nomination. She said last year she would serve in a Trump administration, albeit as energy secretary.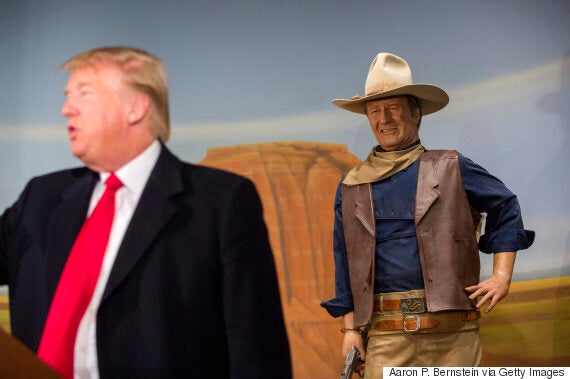 Republican presidential candidate Donald Trump speaks at the John Wayne Birthplace Museum on January 19, 2016 in Winterset, Iowa
However, the endorsement is a setback to Cruz's campaign, which draws support from the same ranks as Palin. Earlier on Tuesday, Cruz's spokesman Rick Tyler said the move would "be a blow to Sarah Palin."
"Sarah Palin has been a champion for the conservative cause, and if she was going to endorse Donald Trump, sadly, she would be endorsing someone who's held progressive views all their life on the sanctity of life, on marriage, on partial-birth abortion," he added.
"Donald Trump claims he's changed all those views but, if it was Sarah Palin, let me just say I'd be deeply disappointed."
Want to know how primary voting works? Click here for an explainer.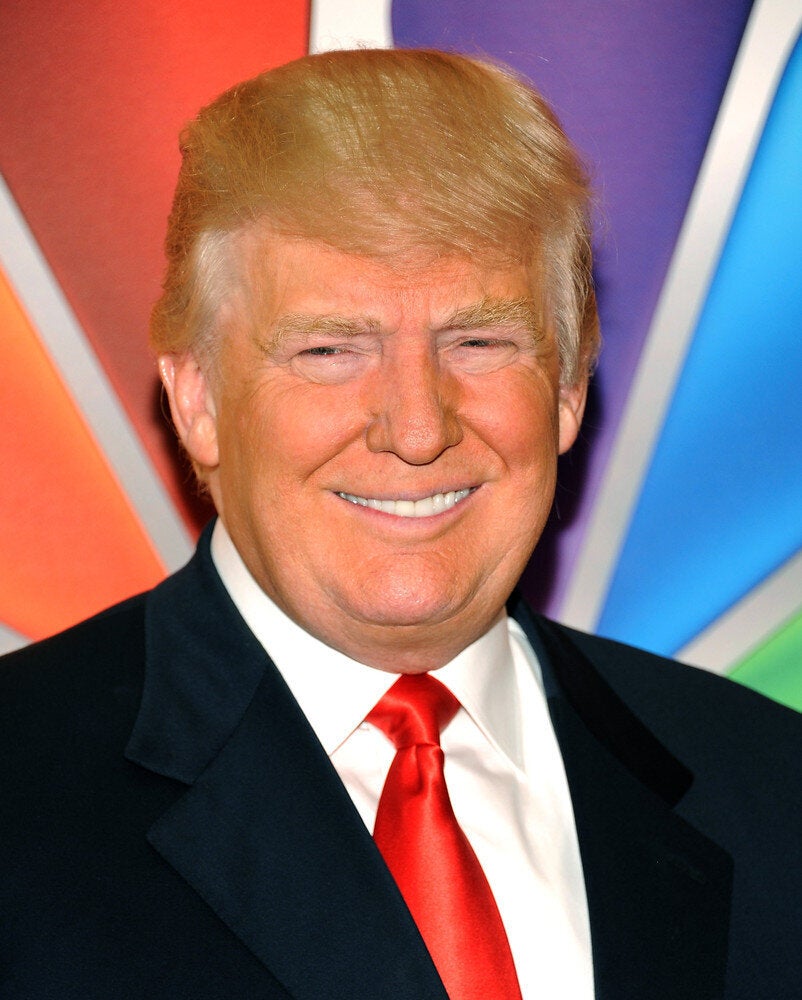 Donald Trump's Hair
Popular in the Community