'The Big Short' is big on laughs, managing the mammoth task of turning a very complicated, number-crunching story about the financial crisis of 2008 into a sharp, accessible, easy-to-understand satire, earning every one of its many nominations this Awards Season.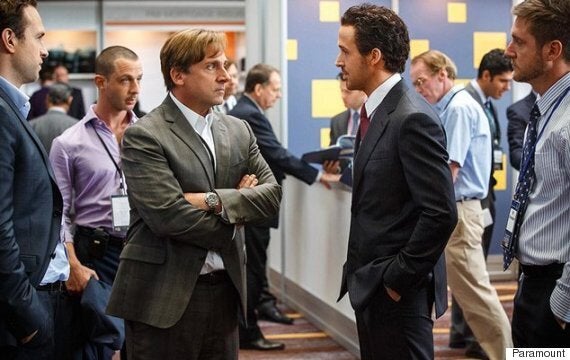 'The Big Short' deals, comedically but forensically, with the financial crisis of 2008
"He's so smart and funny but, at the same time, he's very angry at what happened," says Steve, referring to the way the big banks kept lending more and more money to houseowners across the nation, until the tipping point of 2008, when the banks failed, and the government bailed them out.
"His anger definitely informs a lot of the movie," says Steve, "but it doesn't get in the way of him having fun. He knows he couldn't be too strident, that he had to make his point without jabbing it down people's throats. We needed that spoonful of sugar for the medicine, because it's dense and complicated material."
There are many spoonfuls of sugar to be had – from Christian Bale's idiosyncratic portrayal of computer-brained Mark Burry, crunching the stats while rocking out to Metallica, much to the despair of his financially-pressed bosses, to the regular cameo cut-aways to real-life celebs to help explain the finances involved – Selena Gomez at a casino table to illustrate chain-betting, Anthony Bourdain chopping fish into a stew to illustrate how money can turn into something else and still be money, Margot Robbie in a bubble bath because… well, because they can, really.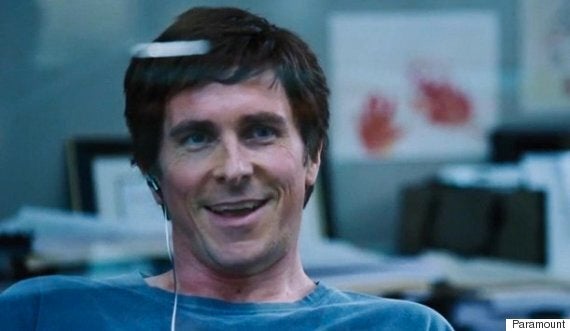 Christian Bale has been Oscar-nominated for his role of financial whizz Mark Burry
As well as being laugh-out-loud absurd, these inserts perform the crucial task of explaining what's going on to cinema-goers. "He's allowing the audience in," says Steve. "Letting them be a part of it. He's literally breaking the fourth wall, speaking to them, and hopefully dispelling any fears that we would all have about not understanding the numbers."
'The Big Short', the latest pedigree offering from Brad Pitt's Plan B production company, is clearly an ensemble piece, with the A-listers involved sharing the honours around. This extends to the singular Christian Bale, according to Steve, who will probably face the Thelma-Louise vote-splitting problem with his co-star when it comes to the big gongs in the next few weeks.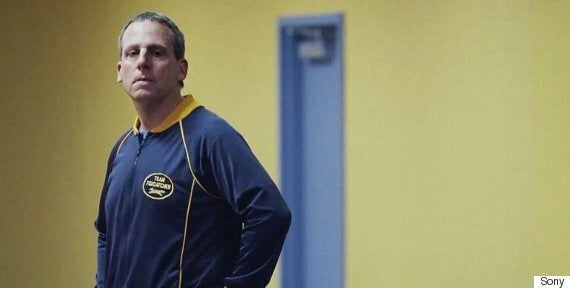 'Foxcatcher' changed what he could go after in terms of roles, says Oscar-nominated Steve Carell
"To be side to side with Christian Bale is a pretty nice to be," says Steve Carell, as warmly as you would expect. "I never met him until we started doing press for the movie, what a smart and charming, but I find him to be a warm, incredibly kind person. Apart from being a wonderful actor, he seems like a great family man. I really liked him a lot."
A great family man himself, known for his comedic turns in 'Anchorman' and 'The 40-Year-Old Virgin', Steve has enjoyed a fresh dawning as a serious actor, with his Oscar-nominated turn in last year's 'Foxcatcher'. Although he shrugs off any suggestion of a grand plan – "I'm just lucky to get offers" – he admits the success of his portrayal as the troubled scion John Du Pont.
"'Foxcatcher' was a huge bit of luck," he starts modestly. "To have someone who counter-intuitively would have thought of me for a role like that. That's not something I would have submitted myself for, I wouldn't have thought I'd be taken seriously.
"Now, I'm going to do a movie in a year with Robert Zemeckis, I saw a documentary about Marwencol and I went after it. That was the first time I've done that. I presented myself, just saying, 'I would really like to play this guy.'
Maybe, it would be the first time I could really do that, feel connected, and seek out the director, if nothing else, just to have a chat. That's the change."
'The Big Short' is in UK cinemas from Friday. Trailer below: