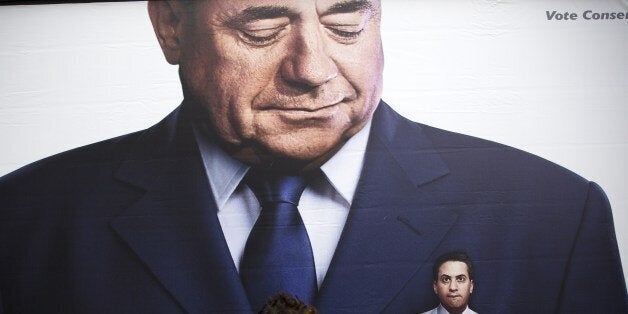 The Tories spent more than £15.5 million on winning May's general election - but was a canny investment of £950 the best investment they made?
A Conservative attack advert featuring a mini-Labour leader Ed Miliband literally in the pocket of Alex Salmond, the former leader of the Scottish National Party, was hailed by some Tory MPs as its most effective weapon in the battle.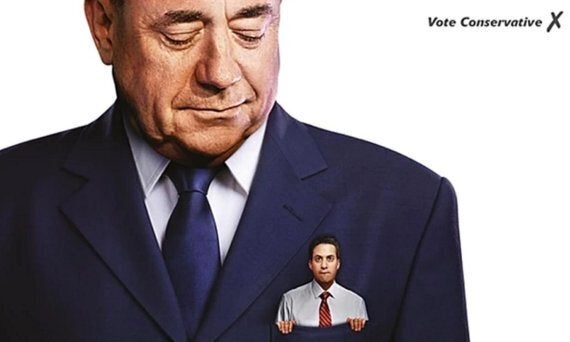 Used on billboards, social media and leaflets, the ad writ large a centrepiece of the Tory campaign: a vote for Labour was a vote for a coalition with the SNP, and Scotland's interests being put before the rest of the UK's.
However far-fetched the claim, many felt it played well on the doorstep - especially in the South West where the Tories demolished the Lib Dems.
Electoral Commission records published today featuring a breakdown of how almost £40 million was spent by all parties in the campaign includes one where the Conservative Party paid £900 for the use of an image of Mr Salmond on a billboard.

Another shows how just £43 was lavished on an unflattering picture of Mr Miliband.

While possibly not the exact images featured in the final cut, they suggest how such a brutally simple advert could have been put together on a shoestring amid increasingly sophisticated campaigning techniques.
In another attempt to have an iron-grip on the media presentation, the Conservatives spent more than £40,000 on a photographer to trail David Cameron and senior Tories during the election campaign.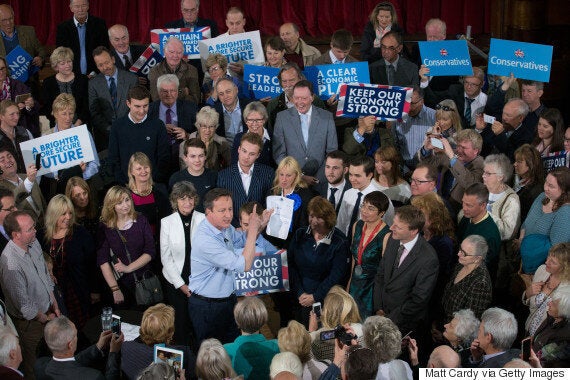 The Tory general election campaign was tightly choreographed - such as "rallies" featuring supporters and made to look more impressive than they actually were
The records show how I-Images were paid £40,119.39 over a series of 10 invoices. Accompanying receipts detail travel between Glasgow, Darlington, Crewe, London and Cornwall in March alone.
The move may well have been a sound one given unfortunate pictures of Ed Miliband, notably eating a bacon sandwich, which haunted the Labour leader.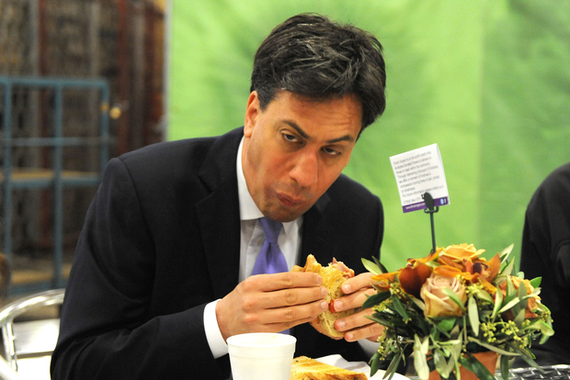 The records do not say how much Labour paid for the infamous "Edstone", and a party spokeswoman admitted the data was incomplete.
She said: "Due to an administrative error these invoices were not included with other items of campaign spend. We have informed the Electoral Commission and will seek to rectify this error as soon as possible."
Almost £40 million was spent on the 2015 general election, with the Conservatives digging deepest at £15,587,956.
Labour spent £12,087,340, the Liberal Democrats' £3,529,106 and Ukip's £2,851,465, said the Electoral Commission.
But 2015 was still cheaper than the record-breaking 2005 campaign when £42 million was lavished on wooing voters.