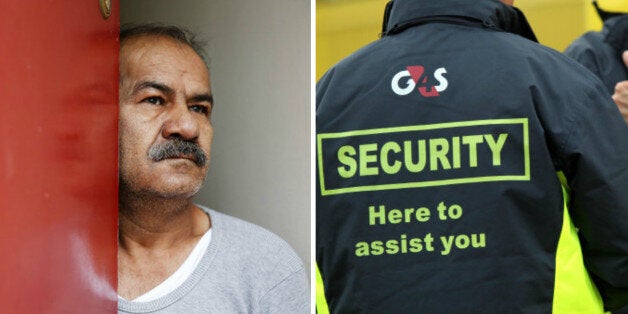 G4S bosses knew for years that there was an issue with homes that marked out asylum seekers with red front doors but refused to do anything about it, The Huffington Post UK has learnt.
The global security firm had denied asylum seekers ever complained about the controversial colour that denoted where refugees, some from Syria, were housed, but an email seen by HuffPost UK shows G4S promised to look into a problem with the doors in 2012.
Despite assurances to community leaders who liaised with G4S and Jomast, their subcontractors, that the issue had been raised, it appears nothing was done to stem the housing colour scheme dubbed 'Apartheid on the streets of Britain' until today.
A lengthy investigation from The Times forced the two companies - commissioned with taxpayers' money to run asylum seeker housing in North East England - to U-turn on a policy of painting doors red at homes used by refugees.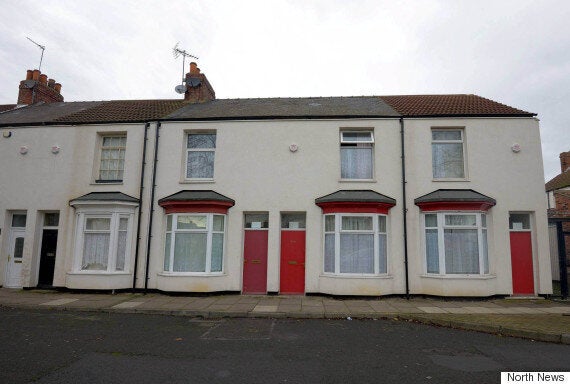 Asylum seekers living in terraced houses with red doors lived in fear of attack
Residents of the homes who fled to Britain to escape persecution told The Times they faced graffiti being daubed on their doors and rubbish thrown at their houses because the properties were easily located.
They also recollected incidents of having had dog excrement smeared across the entrance to their homes and eggs and stones being thrown at windows. A 'National Front' logo was carved into the door of one house.
"In light of the concerns raised Jomast has agreed to address the issue by repainting front doors in the area so that there is no predominant colour," a G4S spokesperson had said in a statement.
"We have received no complaints or requests on this issue from asylum seekers we house," they added.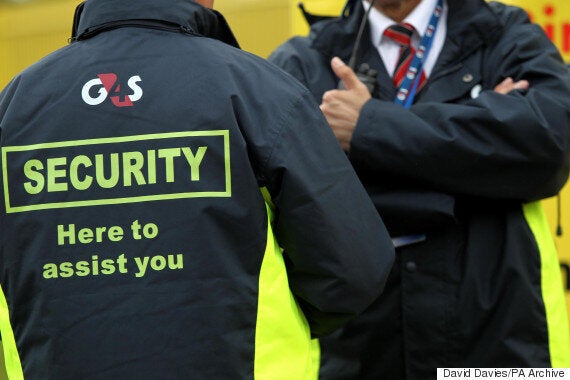 G4S said no asylum seekers had ever complained
But emails exchanged between a local community group that represented asylum seekers and a senior G4S executive, show the security firm acknowledged an issue with the red doors back in August 2012.
A follow-up email after a meeting between the two camps, written by G4S social cohesion manager Duncan Wells, gave a list of the issues raised and a confirmation Wells had "highlighted concerns to the relevant G4S staff members responsible".
Among the list, Wells acknowledges the "red door" issue.
"I have also asked the audit and assurance team to look into the issue of the red doors re: Jomast properties," he wrote.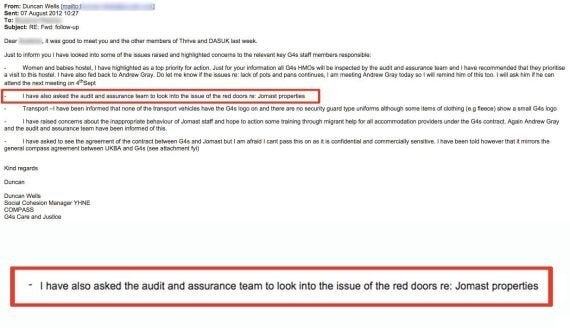 The e-mail that shows G4S acknowledged the "red door issue"
A former community worker, who wished to remain anonymous, told HuffPost UK he was part of the meeting with G4S, and its subcontracter company. The worker confirmed the problem had been raised with the promise of a follow-up, in a bid to stem asylum seekers' concerns about the red doors.
"All you're talking about is a coat of paint", they told HuffPost UK.
"It's ridiculous - it's taken four years to get them to change the colour of the doors and it's not like there's much sympathy for asylum seekers here."
A former colleague of the charity worker, Suzanne Fletcher, who worked as a councillor in the area for over 30 years, was also part of meetings with G4S.
"We were working with groups of asylum seekers and they were so worried it marked them out... They were very worried about attacks," she lamented.
"We sat in meetings with G4S – constructive, helpful meetings, was the idea – and we met with them on a number of issues, and in September 2012 we asked G4S if they would do something about the red doors.
"They replied that they had no intention of doing anything about it. They wouldn't be asking Jomast to be changing the red doors on their houses."
Fletcher recalled a spate of attacks against asylum seekers living in the red-doored house in Summer 2012, but even after several of them attended a meeting with G4S, and were given assurances by the security company that the problem would be looked at, no change was implemented.
The former Stockton councillor even submitted evidence to Parliament in April 2013, telling the Public Account Committee in a written statement: "Despite instructions in the Compass document about reducing the possibility of conflict in the neighbourhood, the landlord has painted the doors of each of their properties housing asylum seekers red.
"This clearly says 'This is where asylum seekers live' - it should be part of the contract that such clearly outwardly visible signs should not be allowed by housing providers.
It was only after the furore ignited on Monday, sparked by The Times' front page, that steps were taken by both companies to better safeguard the refugees they were housing.
Defending the move, a spokesman for G4S told The Huffington Post UK: "After this issue was raised by local campaigners, we reviewed the many thousands of requests we receive from asylum seekers in our care, and found none made in relation to the colour of the front door.
"We took a decision to keep this under review, and should it be raised by the local authority or police we would take action."
But Fletcher maintains that many asylum seekers were too scared to come forward and raise their concerns directly with G4S.
"They haven't got any confidence in the police and they're worried it's a jot in their book, and that the Home Office will see them as troublemakers," she said. "So most things aren't reported."
Jomast admitted on Wednesday evening that they had known about the issue for years, but did not address it as "it was not considered significant enough".
In a statement to HuffPost UK they said: "While we have not received any direct complaints from asylum seekers, we acknowledge that the issue of front door colours was first raised with us in 2012.
"We reviewed the issue at the time and it was not considered significant enough among asylum seekers to warrant repainting the doors of their homes.
"While there was never any policy to discriminate against asylum seekers, with the information now available to us we can see that our earlier decision was ill-judged and we have committed to repaint the doors within a matter of weeks."