More than 1,800 children have been referred to a de-radicalisation programme over the last four years, with some youngsters having watched beheading videos with relatives, official figures have revealed.
Some 415 children aged 10 and under and 1,424 children aged 11 to 15 in England and Wales were referred to the Channel scheme, figures obtained by the National Police Chiefs' Council show.
The 1,839 children were earmarked for the programme - set up in the wake of the London bombings to stop youngsters falling into extremism - between January 2012 and December 2015 after fears were raised that they were at risk of radicalisation, according to the BBC.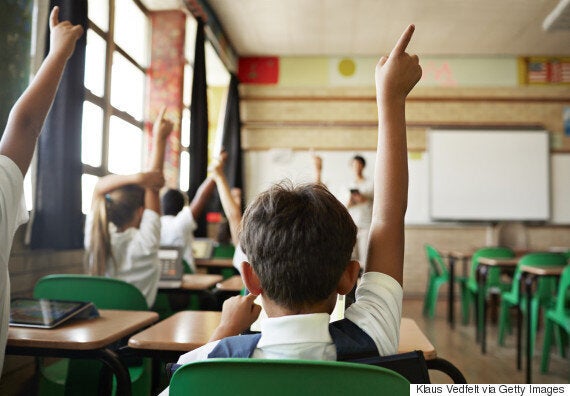 More than 1,800 children have been referred to a de-radicalisation programme over the last four years
Sally Bates, of the National Association of Head Teachers', said some young children had watched beheading videos with relatives.
She told the BBC: "That does raise a number of concerns and that's where I can understand that referrals are then made from teachers."
Since last July teachers have been legally obliged to report any suspected extremist behaviour to police as part of the Government's Prevent anti-radicalisation strategy.
The youngster made the error during an English lesson at a Lancashire school, and the following day police arrived at his home to interview him and examine the family laptop.
Lancashire's Police and Crime Commissioner later condemned the reporting of the incident which it claimed had been sensationalised, and was "damaging to community relations and confidence at the very least".
In a statement police said: "The facts are that a young person disclosed a worrying issue in his school work – not just that he lived in a "terrorist house" – and this was reported through the appropriate channels and subsequently a visit was undertaken by a neighbourhood police officer and a social worker.
"This was not responded to as a terror incident and the reporter was fully aware of this before she wrote her story.
"In the event there was no further action needed, but if the school and police had not acted then they would have been failing in their duty to respond to concerns."
A London mother later told of a similar incident after her 14-year-old son was questioned by counter-terrorism officials when he mentioned the word "eco-terrorists" in school.
Ifhat Shaheen told the BBC that he was taken aside at Central Foundation School in the capital and asked if he was affiliated to the Islamic State group.
"A teacher's job is to teach children and not to spy on children," she added.
Related