Facebook's Sheryl Sandberg has recruited an unusual weapon in the online war against ISIS - "likes."
Speaking at the World Economic Forum in Davos, she called for users to launch "a 'like' attack" on Facebook pages belonging to militant groups.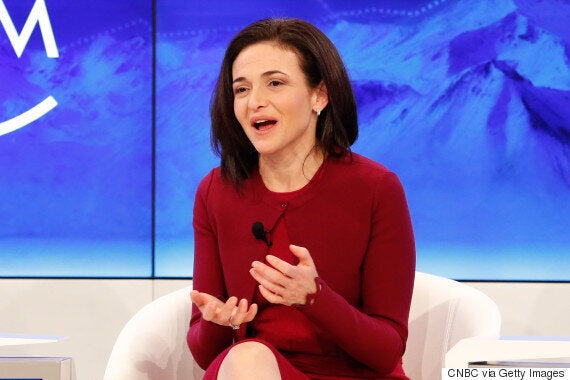 Citing examples of how the strategy has worked in the past, she referred to German Facebook users who overwhelmed a neo-Nazi party page last year with positive messages.
"The best thing to speak against recruitment by Isis are the voices of people who were recruited by Isis, understand what the true experience is, have escaped and have come back to tell the truth..." Sandberg said.
"Counter-speech to the speech that is perpetuating hate we think by far is the best answer."
While "likes" often signify solidarity or approval with public figures and organisations, Sandberg said the best way to combat ever-growing number of pages promoting extremists was "not to scream and protest."
They made thousands of Germans from different cultural backgrounds take over the NPD page with love.
In a video, they said their main aim was to create a "like storm instead of a shit storm" on International Holocaust Memorial Day.
Sandberg's message comes amidst pressure on Silicon Valley to do more to combat Isis' (also known as Isil, and Daesh) online presence.
Twitter came under fire last week as a widow who lost her husband during an attack carried out by Isis, launched a lawsuit against Twitter.
She believes the micro-blogging site gave the militants an "unfettered" ability to maintain their official accounts.
The email, signed by @_Ransacker, stated: "...while it may be difficult to hold Twitter legally responsible for the death of the woman's husband, I do think that Twitter and most other social media platforms have been too slow in dealing with ISIS and other terror groups. "
Protest against tech companies' handling of hate speech has also bubbled up from the political arena.
While his calls to "close that Internet up' garnered more laughs than likes, he was not alone in his message to powers of Silicon Valley.
Related