The five things you need to know on Thursday January 21, 2016…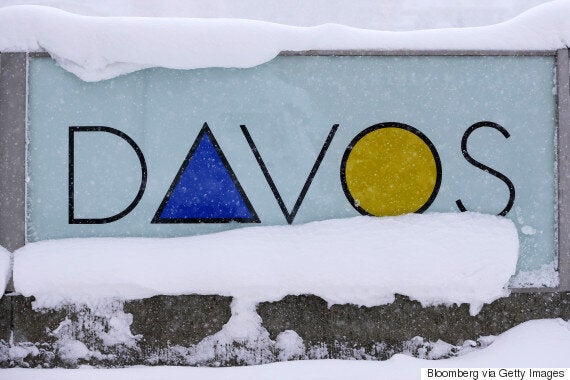 As politicians and business leaders gathered in Davos yesterday, the FTSE 100 plunged by more than 200 points. It was a reminder that this year's 'party conference with snow' could be more uncomfortable than usual.
Eurosceptics certainly want David Cameron to feel uncomfortable, but today he will urge business to make their voices heard in the EU referendum. It looks like Goldman Sachs has already heard him, and the FT follows up on a SkyNews report that the bank has donated a 'six figure sum' to the In campaign. Still, Arron Banks told Reuters: "If Goldman Sachs had offered Leave.EU six figures we would have told them where to stuff it." Really?
Meanwhile, there's another of what Alastair Campbell used to call 'processology' issues. Eurosceptic Cabinet ministers and MPs are worried that Downing Street will try to rig the start of the EU referendum by allowing a gap between the EU summit deal and the Cabinet meeting that will officially lift collective responsibility. No.10 sources this morning have stressed that Cabinet will take place soon after the summit. We could even get a Saturday or Sunday meeting.
Nick Watt in the Guardian has another worrying update for the Outers, however. Iain Duncan Smith is poised to snub both the Vote Leave and leave.eu campaigns to go his own way in arguing for Brexit. Could that have anything at all to do with Vote Leave's director Dom Cummings once slating IDS?
As most of the Lobby were last night enjoying our delayed Xmas Quiz, some hot news was breaking in Labour circles - and it wasn't that the party's quiz team had just come joint 11th with its arch enemy The Daily Politics (No.10 came 2nd, miles ahead of the Treasury; the Times came 1st, HuffPost an honourable 4th).
The news was that Neale Coleman, Jeremy Corbyn's director of policy and rebuttal, had quit the top team. Why does this matter? Well, Coleman is one of the few highly experienced operators in the inner circle, having run the Olympics for Boris and worked closely for Ken Livingstone for years in City Hall before that. A key ally of Ken and of chief of staff Simon Fletcher, Coleman had clashed with comms chief Seumas Milne over Corbyn's speech last Saturday.
The Times broke the news first at midnight, with one insider saying "Seumas thinks he's head of strategy, head of communications, head of policy and chief of staff all in one." But there are also claims that John McDonnell is moving to oust Simon Fletcher too. And there's talk that Milne wants to recruit Carmel Nolan, Corbyn's former media aide during the leadership campaign, but someone Fletcher allegedly thinks is 'useless'.
The real split here is between the old Livingstone-ites, possibly fuelled by the way Milne and his allies were upset at Ken's going off piste on the defence review, and the Milne-McDonnell axis, which some claim favours Andrew Fisher over Coleman on policy. Given the gap in experience between the two, that's difficult to believe, however.
What hasn't helped matters overnight is what looks like a Milne briefing to the Guardian pointing out that Coleman is 60 and has young kids and may just want a new role with more family friendly hours. Steve Hawkes of the Sun has some nice intel with his Tweet that Fletcher spent a long time at party HQ yesterday "sorting Neale Coleman pay off on his own".
As for the reaction, some senior figures in the party have told me of their unease. One source said: "This is a disaster for Jeremy Corbyn. Neale was the one who tried to make things work. But it's a powerful message to the mainstream of the party: Jeremy doesn't want to make things work. In losing Neale he has chosen a path of conflict with long-standing members of the party and an extreme left-wing approach. And that will ultimately lead to Jeremy's defeat. There's no excuses now: the mainstream need to wake up, smell the coffee and act."
Another party source tells me: "If someone as talented, well respected, with a record of achievement in delivering something like the Olympics games and naturally of the left of the Labour Party, 'wasn't suited' to be the head of policy for Jeremy Corbyn then you have to ask frankly whether such a person exists."
The smoke has yet to clear but it's not certain quite whether Coleman has been persuaded to stay yet. Corbyn is said to want him to remain on board in some capacity.
Dave Watts' 'croissant' muncher jibe at the Corbynistas may be more than a joke. Rajeev Syal in the Guardian has a leak of internal Labour data showing that a high number of Labour members who have joined the party since the general election are "high status city dwellers".
"Groups which are over-represented as Labour party members tend to be long-term homeowners from urban areas (particularly inner city area) who have high levels of disposable income. Those who are under-represented tend to be either young singles/families who rent properties on a short-term basis and require financial assistance or those who live in rural communities."
And here's the kicker: "High-status city dwellers living in central locations and pursuing careers with high rewards are highly over-represented..As a group they make up 4% of the general population in contrast to 11.2% of party membership".
As for the new members, there's more unease within Momentum. Late last night, Lambeth Momentum (one of its biggest branches) passed a motion by 40-4 to condemn a policy of barring non-Labour party members from officer positions or posts on its National Committee. The motion condemned "second class" membership for those outside the Labour party.
Newsnight last night had the ex SDP David Owen and Shirley Williams suggesting there could be another new party that splits off from Corbyn's party. Yet Roy Hattersley's remarks were more interesting. He said Labour's situation is "now is worse than the 1980s". In a quote that will surely feature in PMQs, Hattersley added: "the leader is less susceptible to reason than Michael Foot was". And he made the shrewd point that the unions are much more leftwing now than then.
BECAUSE YOU'VE READ THIS FAR…
Yesterday's Electoral Commission figures on campaign spending in the 2015 general election underlined just how canny the Tories were. A cool £2.4m and a knighthood to Lynton Crosby seems like money very well spent. Similarly, all those Facebook ads and direct mail targeted resources efficiently.
In one subplot, the Tories also won the fierce battle of the Obama aides, with Jim Messina netting £369k for his advice, while David Axelrod's firm trousered £223k for its services (even though he was barely here). Labour members may also wonder at the eye-popping £564k spent on another American, Stan Greenberg's polling company.
Yet perhaps the shrewdest spend by the Tories was one of their cheapest. The devastating attack ad featuring Ed Miliband in Alex Salmond's pocket cost a mere £950. Proof, once more, that the Conservatives really are the party of value for money?
Party funding continues to vex the body politic however, as proved by yesterday's Government defeat in the Lords on the creation of a new committee to look at other ways to cap donations. Nick Boles wasn't happy and Tory sources say the new committee won't affect the timetable of the Trade Union bill one jot.
5) THE OTHER SAVILE INQUIRY
Full marks to Exaro for landing a leaked draft copy of the independent inquiry into Jimmy Savile's sex abuse at the BBC. Dame Janet Smith's draft report says the BBC had a "deferential culture", "untouchable stars" and "above the law" managers.
Dame Janet does not believe the BBC can be directly criticised for not uncovering his "sexual deviancy", but makes clear that given widespread concerns more questions should have been asked about the appropriateness of him being left alone with children.
Perhaps most worrying is the afterword of the lengthy leaked report, where the retired judge states: "Finally, I wish to consider whether it is possible that a predatory child abuser could be lurking undiscovered in the BBC even today. The answer is that I think it is possible."
The inquiry says: "That document is out of date and significant changes have been made to its contents and conclusions." Let's see whether the BBC responds.
If you're reading this on the web, sign-up HERE to get the WaughZone delivered to your inbox.
Got something you want to share? Please send any stories/tips/quotes/pix/plugs/gossip to Paul Waugh (paul.waugh@huffingtonpost.com), Ned Simons (ned.simons@huffingtonpost.com), Graeme Demianyk (graeme.demianyk@huffingtonpost.com) and Owen Bennett (owen.bennett@huffingtonpost.com)