A father who lost his mother, wife and four children is among 42 people who died whilst crossing the Aegean Sea today, medical workers in Greece have revealed, in events reminiscent of the struggle suffered by Abdullah Kurdi.
Details of the horror story emerged on Friday, after two boats capsized off the Greek islet of Kalolimnos and the island of Farmakonisi. Seventeen of the dead were children.
Among the survivors was another man, whose pregnant wife and two children died, and a 17-year-old whose brother was "swallowed by the sea".
Medicine Sans Frontiers, or 'Doctors Without Borders', said they were offering psychological care to survivors of the tragedy after two smuggling boats sunk off different Greek islands.
The country's coast guard and other boats managed to save nearly 70 people from the sunken vessels, but a search-and-rescue operation is still underway for others feared trapped in their wreckages, AP reported.
In the first incident, a wooden boat carrying 49 people foundered in the early hours off the small islet of Farmakonissi.
40 people managed to make it to shore, while authorities rescued one girl and recovered eight bodies from the sea — those of six children and two women, authorities confirmed.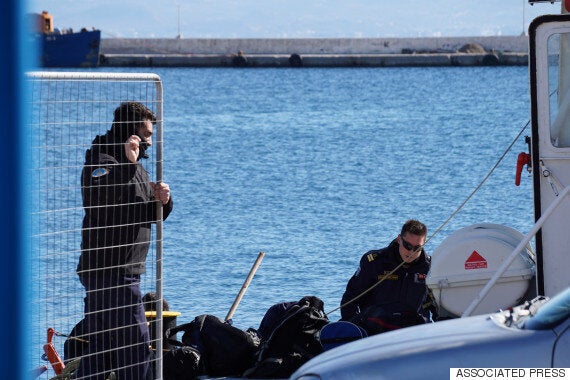 Greek Coast Guard officers prepare for a rescue mission at Kalymnos port
A few hours later, a wooden sailboat carrying an undetermined number of people sank off the islet of Kalolimnos, south of Farmakonissi. The coast guard rescued 22 men and four women, and recovered 34 bodies — 16 of them women, seven men and 11 children.
Coast guard vessels, a helicopter and private boats searched for survivors. Authorities said survivors' estimates of how many people had originally been on board varied from about 40 to 70, so it was unclear how many people were missing.
In a separate incident, four refugees, three of whom were children, were pulled lifeless from Turkish waters, in the Didim district of Aydin; others were saved by emergency services staff.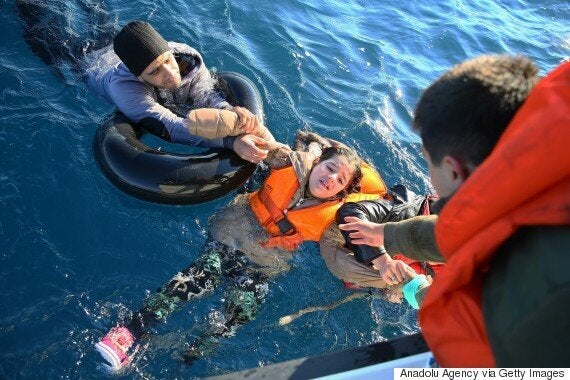 A child is rescued from the Aegean Sea
Turkish Coast Guard workers helped refugees swim with buoys, after their boat toppled over a fishering dinghy en route to Greece.