'Friends' fans, be prepared to let out a squee of excitement - the cast of have come together ahead of next month's TV special.
READ MORE:
Jennifer Aniston, Matt LeBlanc, Lisa Kudrow, Courteney Cox and David Schwimmer were all pictured with the stars of 'The Big Bang Theory', but there was one person missing - Matthew Perry.
The Chandler Bing actor was notably absent from the reunion, which sees the stars of both shows honouring the work of director James Burrows in an NBC TV special.
He was unable to make the celebrations due to work commitments in the UK, although will appear on the show in a segment introducing the rest of the cast.
The fivesome were joined by 'Big Bang' stars Jim Parsons, Johnny Galecki, Simon Helberg and Kaley Cuoco in the photo, which was shared by Kaley on Instagram on Sunday (24 January) night.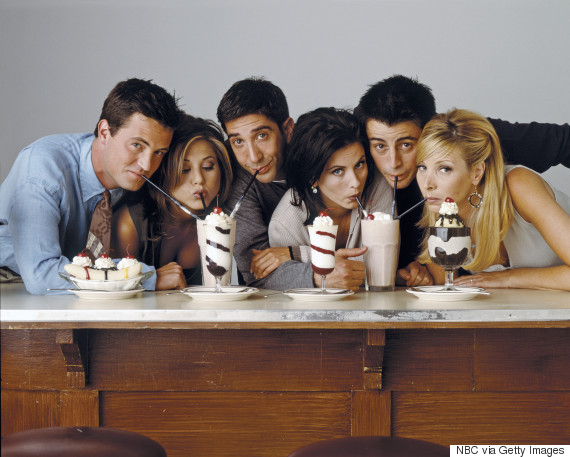 'Friends' aired for ten series between 1994 and 2004
While Matthew wasn't present for this occasion, he has given fans renewed hope that a bona fide reunion, after he admitted that he thinks the rest of the cast would be up for filming a new episode of the show.
Speaking on Chris Evans' Radio 2 Breakfast Show on Friday (22 January), Matthew said: "I don't know what the price would be, but I think the actors would actually be open to it, I do.
"I think we would be open to doing something, some kind of TV special. I don't know about a movie."
We have EVERYTHING crossed.
'Must See TV: A Tribute to James Burrows' is set is air in the US on 21 February.
LIKE US ON FACEBOOK | FOLLOW US ON TWITTER