A fundraising page for Henry Worsley is being inundated with donations and emotional tributes after the explorer died 30 miles short of making an historic Antarctic crossing.
"Selfless, committed and inspirational" are just some of the words being used to describe the 55-year-old, who attempted to become the first adventurer to cross the continent completely unsupported and unassisted.
Strangers moved by his story along with those who knew him well have flooded the page with heartfelt messages alongside their donations. By early Monday afternoon the total stood at £119,338, a leap of more than £10k since news of his death broke.
Chris White commented on the page: "Henry died just 30 miles short of the expedition goal but together we will take the fundraising goal far beyond what he dared to dream."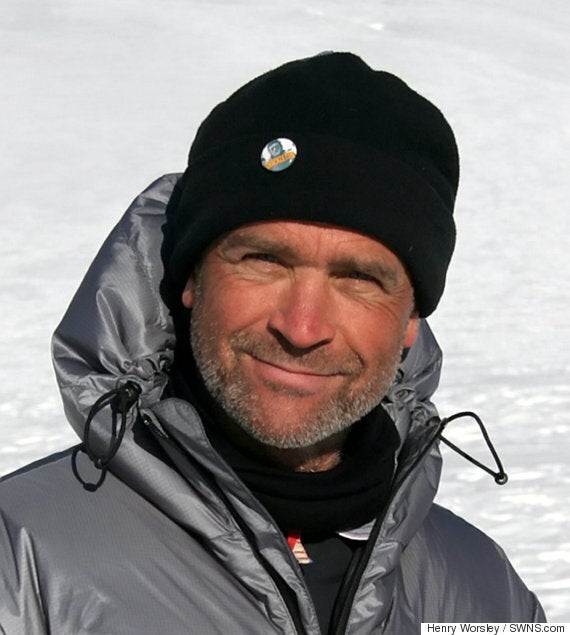 The trek was raising money for the Endeavour Fund, a charity which helps wounded servicemen and women and is managed by the Royal Foundation of The Duke and Duchess of Cambridge and Prince Harry.
Before he set off for the expedition he was asked if he was "mad" to take on the challenge, but he told the BBC: "There is no black art to sliding one ski in front of the other.
"What will drive me on is raising money for these wounded soldiers."
Tributes on the Virgin Money donation page include friends and acquaintances of the traveller.
David Mearns wrote: "I'm devastated to hear that Henry has died. He was a great person, selfless, committed and a gentleman. I was proud to know him. My sincere condolences to his family."
Nick Maxey said: "Henry, it was a pleasure to work with you. I am incredibly humbled by all you achieved and am gutted that you did not live to see the results of your efforts. My thoughts and wishes are with your family - rest in peace chap."
David Brewerton wrote:"Very sad end to such a great effort. My thoughts for the Worsley family."
Whilst Juliette Winter said: "May many others take inspiration from this incredibly brave and honourable man."
Worsley, 55, suffered from of exhaustion and dehydration 71 days into his attempt to become the first adventurer to cross the continent completely unsupported and unassisted.
The Duke of Cambridge earlier paid tribute to the former Army officer, he said: "Harry and I are very sad to hear of the loss of Henry Worsley. He was a man who showed great courage and determination and we are incredibly proud to be associated with him.
"Even after retiring from the Army, Henry continued to show selfless commitment to his fellow servicemen and women, by undertaking this extraordinary Shackleton solo expedition on their behalf.
"We have lost a friend, but he will remain a source of inspiration to us all, especially those who will benefit from his support to the Endeavour Fund.
"We will now make sure that his family receive the support they need at this terribly difficult time."
Prince William had waved Worsley off from Kensington Palace in October, ahead of the start of the trek, and sent him a Christmas message, telling him how proud everyone was of him.
William and Harry pledged to ensure Worsley's family, which includes his two children, Max, 21, and Alicia, 19, received the help they needed in the wake of his death.
Worsley was taken to a hospital in Punta Arenas on Friday, where he was found to have bacterial peritonitis. He underwent surgery but died on Sunday in hospital.
Peritonitis occurs when the thin layer of tissue lining of the abdomen becomes infected. Symptoms can include swelling of the abdomen, vomiting, chills, lack of appetite and a high temperature. Complications include sepsis and septic shock.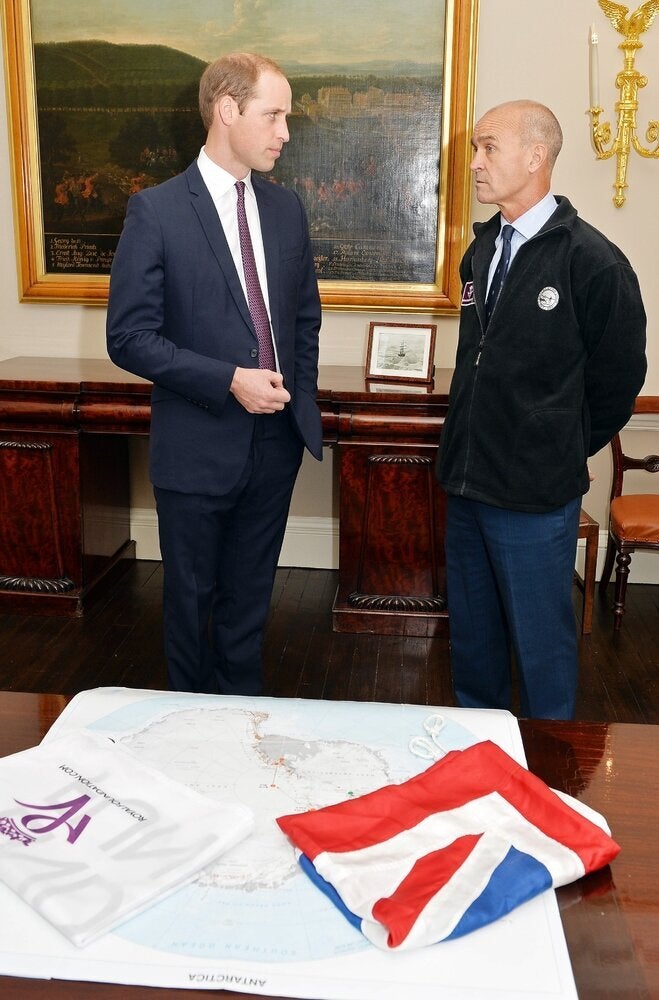 HENRY-WORSLEY
Popular in the Community