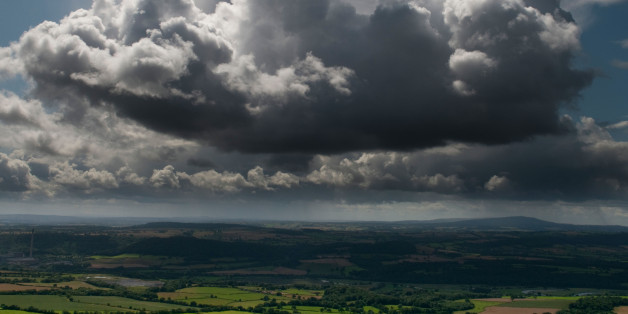 © mikehaywardcollection.com / Alamy
Weather chaos looks set to reign this week, as near record-high temperatures, a deluge of rain and gale-force winds combine to provoke an avalanche of discussion among us Brits - and for once it's entirely justified.
The unsettled outlook for the UK comes just after the US was battered by a 'once in a generation' blizzard. Storm Jonas dumped as much as 42 inches of snow onto swathes of the East Coast wreaking havoc for millions.
Now heavy rain is predicted as Jonas, which will be called Gertrude once it makes its way to the British Isles, will lead to severe weather warnings for parts of north-west England, north Wales and Scotland.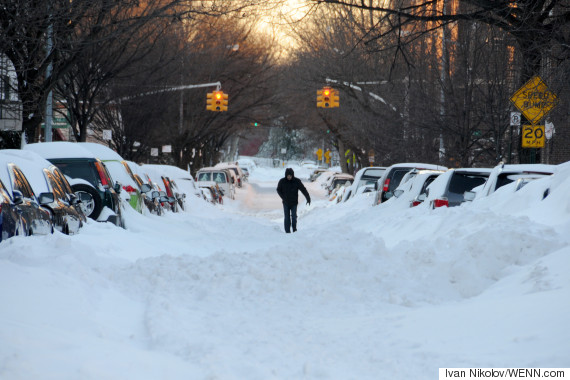 A lone New Yorker traverses an empty street in the wake of Storm Jonas on Sunday
The Met Office says up to 100mm of rain is expected in exposed uplands, while the Environment Agency (EA) has warned areas previously affected by flooding should make preparations.
Forecaster Charles Powell said: "The remnants of the US snow storm when it arrives will be rain from first thing across western Scotland and Northern Ireland."
Active frontal systems tomorrow could bring up to 80-100mm of #rain in exposed uplands https://t.co/TmvTfmDfrKhttps://t.co/G8MyJtVeUq

— Met Office (@metoffice) January 25, 2016
Chris Wilding of the EA told the Press Association: "Our thoughts are with all those who have suffered serious flooding over the past few months, and it is once again vital that people prepare for heavy rainfall and the risk of further flooding.
"We will issue flood warnings and alerts where necessary as rivers respond to the rainfall, which could also inundate drains, so people need to be ready for flash flooding in some places."
Cumbria, which was one of the areas heavily impacted by flooding in December, has been put on a yellow alert by the Met Office.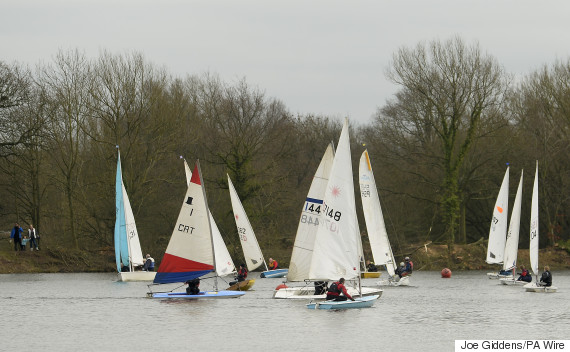 People sail at Kingsbury Water Park as Britons enjoyed unseasonably warm weather this weekend
Meanwhile Sunday's temperatures came close to setting records for January's warmest. The maximum temperature hit 16.5C, putting it close to the 18.3C recorded in 2003.
The maximum temperature yesterday was 16.5C, putting it close to the 18.3C recorded in 2003 for the highest January temperature.
The Met Office is providing updates on the situation via Twitter, below.
Stormy weather for the week ahead
SEE ALSO