Peter Capaldi is reportedly set to step down from the lead role in 'Doctor Who' next year.
READ MORE:
It has been claimed that Peter will bow out as the Time Lord at the end of 2017, four years after first appearing in the role.
His rumoured departure would coincide with executive producer Steven Moffat, who has confirmed he is leaving the show at the end of next year's series, to be replaced by 'Broadchurch' creator Chris Chibnall.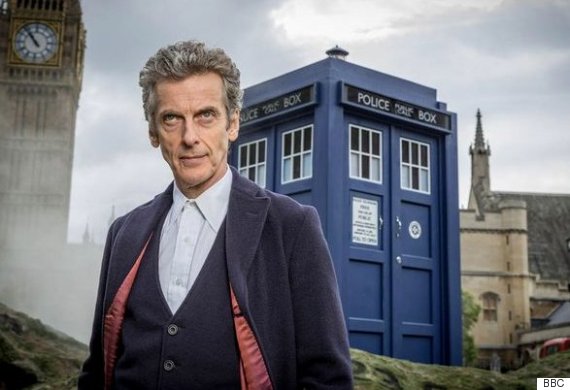 Peter Capaldi in 'Doctor Who'
An insider told The Mirror: "Bosses are already discussing a fresh start when Steven leaves.
"They've been happy with what Peter has brought to the role but some think it might make sense to give Chris his own choice of actor to play The Doctor."
The source continued: "They hope he will be able to find someone who can have the same impact as Matt Smith did when Steven Moffat kicked off his run as executive producer."
Last month, Peter hinted at his impending exit, claiming he wanted to explore other ventures in the future.
He said: "This could be my final year - it's terrifying. I love 'Doctor Who' but it can be quite an insular world and I do want to do other things."
Rumours of Peter's 'Who' departure come following the dramatic exit of Jenna Coleman, who played The Doctor's companion, Clara Oswald, for three years.
Peter recently revealed that he's been thinking about who could take over from Jenna, admitting he'd be keen for a "working class" and "more earthbound" actor to take on the part.
LIKE US ON FACEBOOK | FOLLOW US ON TWITTER