The visit of Iranian President Hassan Rouhani to Rome on Monday left museum officials scrambling to cover any artworks that revealed the human physical form.
The Iranian leader met his Italian counterpart Matteo Renzi at the Capitoline Museum, with photographs showing both men stood nearby a statue of Marcus Aurelius atop a horse. However, nude statues in the vicinity were encased in large white boxes.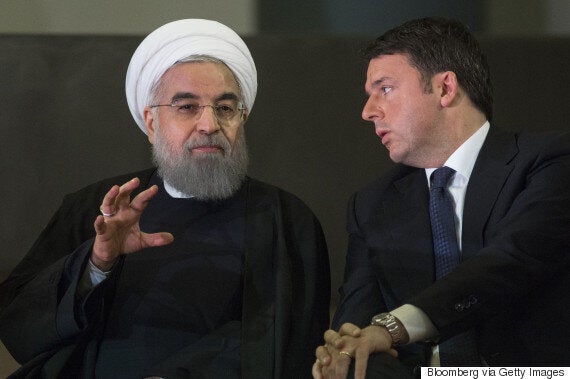 Hassan Rouhani speaks with Matteo Renzi during a joint news conference at the Capitol Hill in Rome, Italy, on Monday, Jan. 25, 2016
Rouhani followed the Renzi meeting with an audience with Pope Francis on Tuesday, marking the first official visit by an Iranian president to the Vatican since 1999. The pair discussed "common spiritual values," as well as the recently signed nuclear deal, which was backed by the pontiff.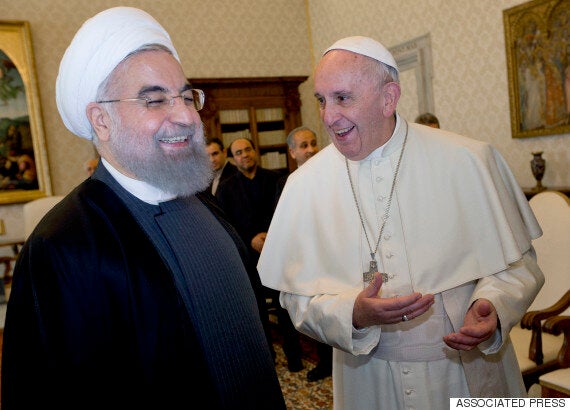 Pope Francis and Iranian President Hassan Rouhani share a laugh during their private audience at the Vatican, Tuesday, Jan. 26, 2016
The pope thanked Rouhani for his visit, adding he had "high hopes for peace." The Holy See later said talks "delved into the conclusion and application of the nuclear accord, and the important role that Iran is called upon to play, together with other countries of the region, was highlighted."
The trip to the Italian capital is part of a push by Iran for a more active role on the world stage following the landmark nuclear deal with the West, which is in the early stages of implementation.