A businessman who "died for 17 minutes" has told of how he was brought back to life after a heroic rescue by the family's foster dog.
Black Patterdale Gracie barked non-stop after Andy Smith, 48, collapsed in the middle of the night following a suspected stroke and heart attack.
The dad-of-four's heart stopped and he lay in an induced coma for the next nine days. Medics predicted that, had it not been for Gracie's instinct, he would not have survived.
The one-and-a-half-year-old pooch – and her five puppies – were taken in by the family of Hayes in Middlesex after she was discovered roaming the streets of Elmbridge in Surrey whilst heavily pregnant.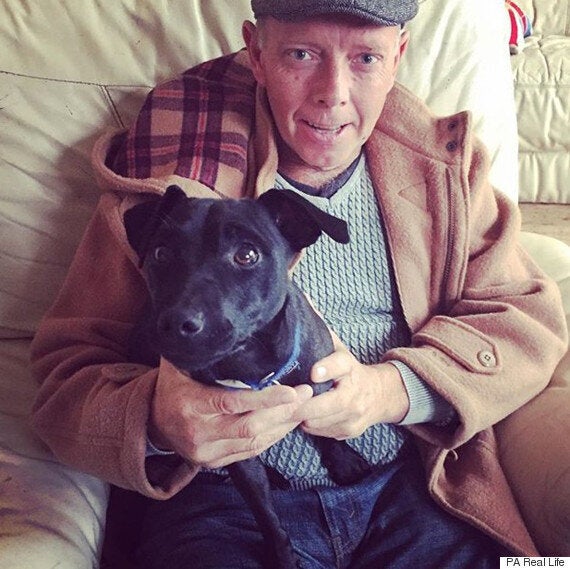 Smith's stepdaughter Coral Sibley, 30, was woken by the pet's incessant barking on the night of the attack in October 2015.
"Andy said he felt unwell so went to sleep on the sofa. But being a typical man he played it down, insisting he felt fine," Sibley, who works at Battersea Dogs and Cats Home in Old Windsor where Gracie was first taken to, said.
"But at 2.30am I heard barking and then a thud. I thought it was someone closing the door but then I heard barking again.
"I told Gracie to be quiet but then she went crazy. I got up and looked in to the front room and saw my stepdad face down on the floor."
By the time Sibley called the ambulance, Smith - her father figure for 22 years - had stopped breathing.
Alongside her mother Jane Scott, 48, she carried out CPR for almost 10 minutes before the paramedics arrived and used a defibrillator to bring him back to life.
He was taken to Hammersmith Hospital, where he lay unconscious for almost two weeks.
"The doctors said he had actually died. His heart had stopped and they did not know if he was going to pull through," Sibley said.
"If Gracie hadn't had been there, I would have woken up in the morning to go to work and Andy would have been dead on the floor.
"Gracie is a hero. If it wasn't for her Andy wouldn't be here. She saved his life.
"I honestly think she knew something was wrong. She doesn't normally bark at anything."
When Smith finally woke in hospital, he was suffering from short-term memory loss and thought he'd had the heart attack at work.
He did, however, remember Gracie and told his family he no longer wanted to just foster her, but to adopt her for good instead.
Only now well enough to talk about his experience, Smith said: "Gracie is my guardian angel. I wouldn't be here now watching my children grow up if it wasn't for her.
"We couldn't send her back to Battersea after that. I want her here with me. She saved my life and I would do anything for her."
The puppies were all re-homed with other families, and Smith is still seeing a neurologist before he returns to work at his engineering firm.
Kaye Mughal, centre manager at Battersea Old Windsor, said: "It's likely that whoever owned Gracie didn't want to deal with a litter of puppies, so she was sadly abandoned on the streets to fend for herself.
"Despite having such a difficult time before Battersea, Gracie is a brave and loyal companion who has changed the life of her owners.
"We couldn't believe it when we heard how Gracie had saved the life of Andy - after everything this little dog had been through - she is truly a Battersea hero.
"We don't hear stories like this every day and Gracie is so special to us here. Gracie won the hearts of many here at Battersea and she turned out to be a wonderful mum."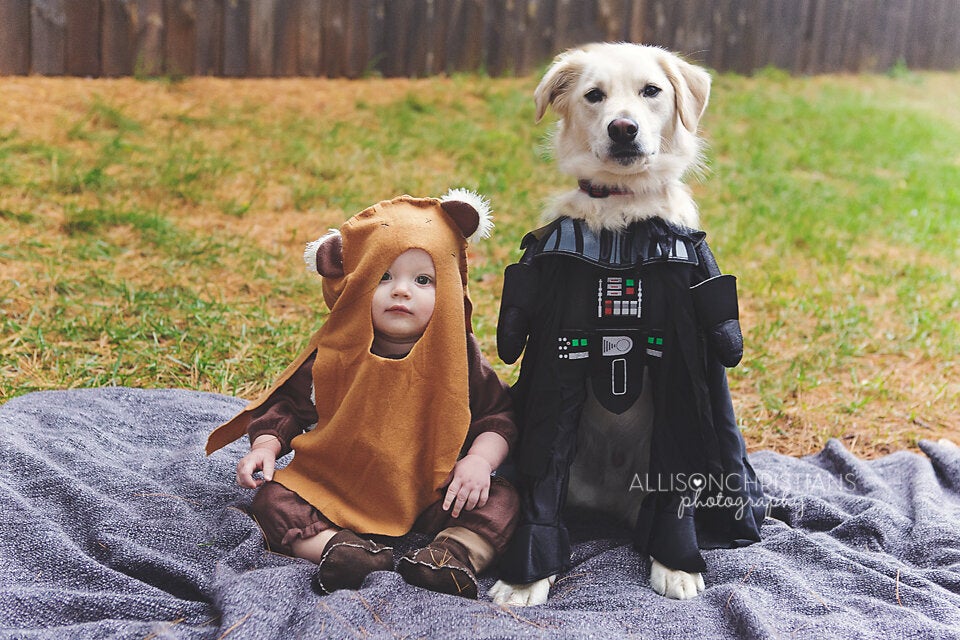 Costumes For Babies And Dogs