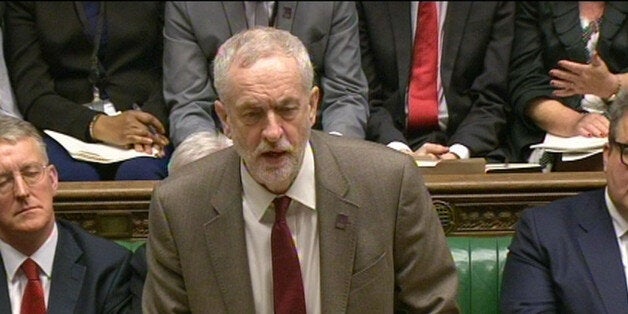 David Cameron is under pressure to publish his own tax return after Jeremy Corbyn's team indicated he was considering revealing his yearly earnings.
The issue of whether the Prime Minister should make his tax bill public first arose in 2012, when the coalition government cut the top rate of income tax from 50p to 45p.
Then-Labour leader Ed Miliband called on Mr Cameron and Chancellor George Osborne to reveal if they personally benefited from the cut.
The Tory leader vowed to publish his tax return if Mr Miliband did as well, but no progress was made.
This afternoon, a Downing Street spokesman confirmed the Prime Minister was still willing to make his tax return public if the Leader of the Opposition followed suit.
A spokesman for Mr Corbyn said: "We will consider that today"
In 2012, Mr Miliband suggested he was "perfectly happy" to publish his own tax details but said there should be limits on further information, such as medical records, being put into the public domain.
Despite Mr Cameron agreeing to the plans to reveal his personal tax return, the idea never moved forward and last year Mr Osborne said there were "no plans" to make the tax returns of senior politicians public, citing genuine issues around taxpayer confidentiality.
The PM's spokesman said today: "The Prime Minister's position on that hasn't changed. If there was political consensus to do that, he was happy to take part in that. That never emerged under the last Labour leader, for whatever reason. What the Prime Minister is paid is fully published. He's actually still paid less than Gordon Brown was."
As Prime Minister, Mr Cameron receives an annual salary of £142,500, while the Leader of the Opposition is paid £125,000.
A Lib Dem spokesperson would not say whether Tim Farron would publish his tax return, and said: "Tim's accounts are quite boring.
"The only salary Tim has is his pay for being an MP."
Popular in the Community