"I like to surprise myself as much as the audience," Harvey explains, during an extremely amiable, wandering chat with HuffPostUK. "If you're lucky in this life, every job brings something to learn, analyse, and have fun with."
It seems this film, which brought both baffled frowns but also booming cheers when it premiered at last year's Cannes Film Festival, was more fun than most, with Harvey rhapsodising over the "joy of Switzerland, the script, my fellow cast members, it was all a feast".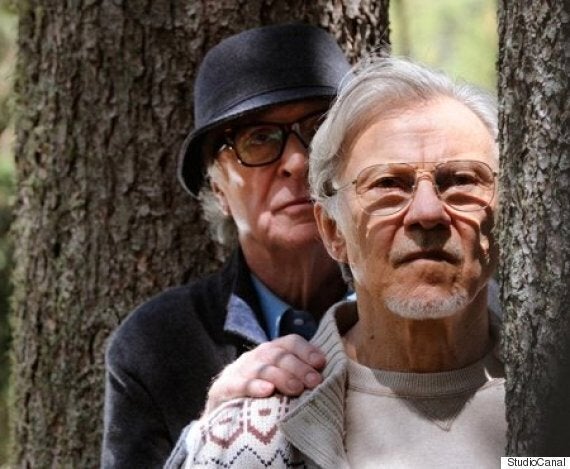 Harvey Keitel stars with Sir Michael Caine in 'Youth'
On screen, while Sir Michael Caine's character Frank stands back from the action, in a safe shelter of bemused observation, Harvey's Mick is a film director, still gamely trying to keep up with his younger filmies – did it feel vulnerable or therapeutic putting such fears, hopes, anxieties on screen?
"Both," he chuckles. "I think therapeutic is too medical a term, though. It was fascinating. I have always tried to follow the maxim of making fear your friend. The thing you fear most, you have to learn how to accommodate that, live within it."
Like his co-star Michael Caine, Harvey Keitel had a full life before finding success on screen, entertaining his neighbours on the streets of Brooklyn, and then joining the Marines, something he says now saved his life.
"I learned a set of values there, not what you might associate with the Marines, nothing jingoistic," he remembers. "It was more that I learned to be proud of enduring hardship, I learned about camaraderie, about sacrifice, and about the value of staying faithful to a group. And these have seen me through everything else, and taught me to celebrate anything that comes my way. I enjoy it all."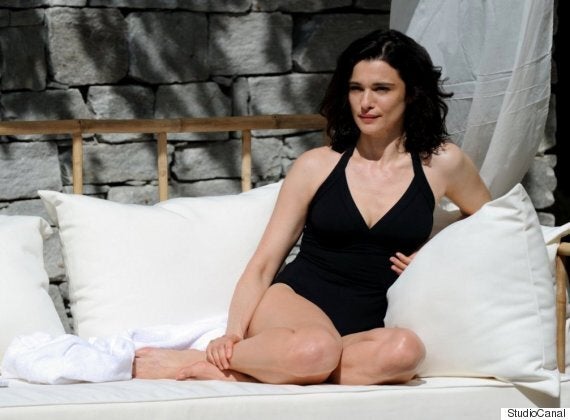 Rachel Weisz is a beautiful woman flummoxed by abandonment in 'Youth'
Harvey has no qualms about supporting the protests surrounding this year's Oscars, with its all-white nominations list in the leading acting categories.
"Hollywood has given so much," he starts, "but it's time for a period of reformation. We need to open those doors to the whole world, and realise the value of all the stories out there.
"The whole culture of Hollywood needs to change, but the Oscars are so important. We have to guide our children to a standard, point them in a direction, only that can change a culture.
"If we only give them the focus on box office receipts, then we know where that leads. I think we can all guess exactly what that looks like. We have to give them something else."
Harvey could be describing 'Youth', with its full catalogue of disparate characters, all doing their best to overcome the various perils of the human condition. While Frank and Mick must deal with their frail bodies letting down their still mischief-seeking minds, Frank's daughter played by Rachel Weisz finds herself in the unlikely position of a beautiful woman abandoned.
"The characters are so profound, they cover so many different aspects of being, it's hugely ambitious and I think Paolo has pulled it off," says Harvey modestly.
"The film has intense friendships, betrayals, relationships between friends, parents and children. It's like a musical piece. It's full of beauty and sadness. To me, it really feels like one of those 'everything' films that comes along once in a while. It's a nice feeling."
'Youth' is in UK cinemas from this Friday 29 January. Trailer below:
Popular in the Community