Marc Wathieu/Flickr
Tony Blair was so obsessed with David Bowie that he once delayed a meeting with his Cabinet to discuss the star's latest album.
Blair, who paid generous tribute to Bowie when he died this month, once summoned the musician's spokesman to his office in the Commons and bombarded him with detailed questions.
Bowie's longstanding publicist Alan Edwards revealed that the then Prime Minister wanted to know which particular session musicians were on a rumoured new album.
But Blair showed no interest at all in Colombian pop singer Shakira, who had accompanied Edwards for a meeting with Gordon Brown, then Chancellor.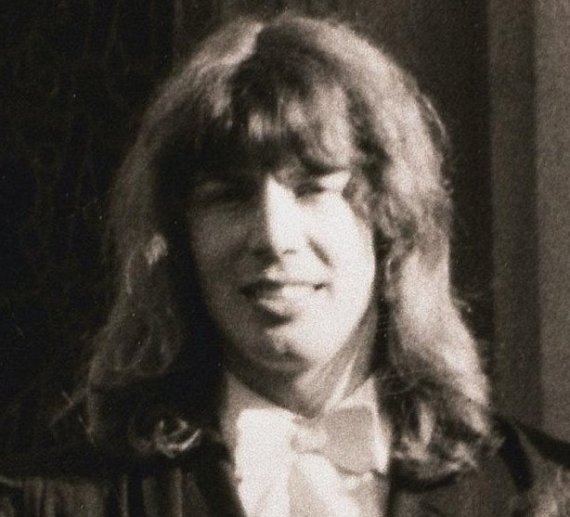 A young Tony Blair, while in his Bowie-inspired rock band, Ugly Rumours
The ex-PM has been a Bowie fan since his teens, and saw him perform as Ziggy Stardust while he was an Oxford student.
Blair has admitted he was 'star struck' when his idol once came to Chequers with his wife Iman. His own student band, Ugly Rumours, was inspired by Bowie.
In a new Media Masters podcast interview, Bowie's PR man Edwards reveals just how he met the Prime Minister when he visited Parliament with Shakira in 2006.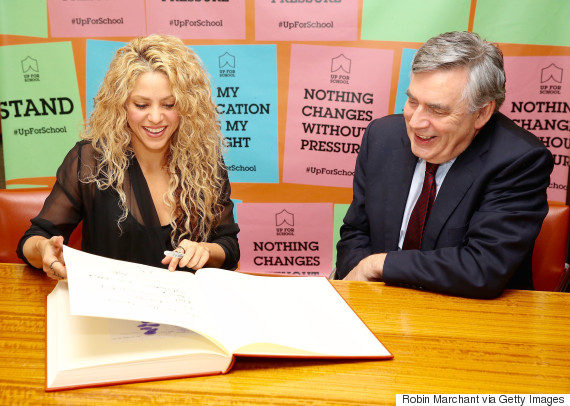 Shakira, with Gordon Brown
Shakira, who was a UNICEF goodwill ambassador, wanted to meet Gordon Brown to discuss humanitarian issues affecting Latin America.
Edwards, who was Bowie's publicist for more than 30 years, said: "Gordon's talking to Shakira about South American debt relief. And it's a really intense conversation. And I'm just standing there. It's going on quite a long time, 45 minutes.
"And someone comes in and taps me on the shoulder and says 'Tony wants to see you.' I thought 'my brother's called Tony, that's odd, what's he doing here?' And then it clicked, it must be Tony Blair."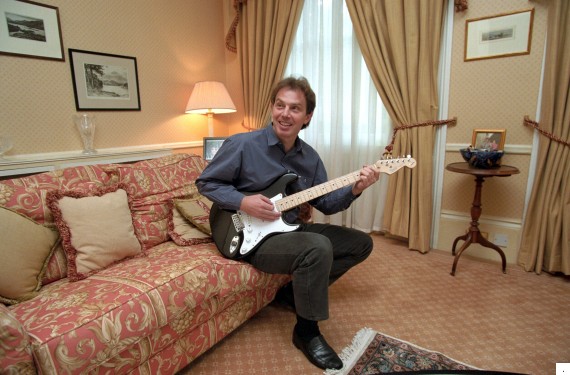 Tony Blair, complete with guitar
The pair of them were then escorted through a series of corridors to arrive at Blair's office, only to be greeted by the sight of a grumpy looking Cabinet, waiting outside.
"There were 20 or 30 really famous household name MPs, Jack Straw, Clare Short, very annoyed and wanting to see the Prime Minister about something. It was just after PMQs and it was probably Iraq or something and I looked and there was this kind of mob. And I suddenly popped up, rock and roll type, me, with a glamorous blonde singer. And then they were even more agitated.
"Tony's walking up and down. I had met him because he's a music fan and he'd come to some David Bowie gigs. I walked into the office and said 'Tony this is Shakira'. Tony did the 'Oh, great, my kids saw you on Top of the Pops last week, you were absolutely smashing.' And I'm thinking she wasn't on Top of the Pops [it had been axed] and she's looking very crestfallen.
"He said, 'Look Alan, it's you I wanted to talk to. I've got to have an important conversation, it's something really serious. Shakira looked shocked, she was pissed off. There's all these MPs being held back. I'm thinking is he going to offer me a job?
"He said, 'The new Bowie album. Is it being recorded in Switzerland or New York? And can you tell me who is playing bass because I heard that Carlos Alomar (veteran Bowie session musician) is going to be playing'.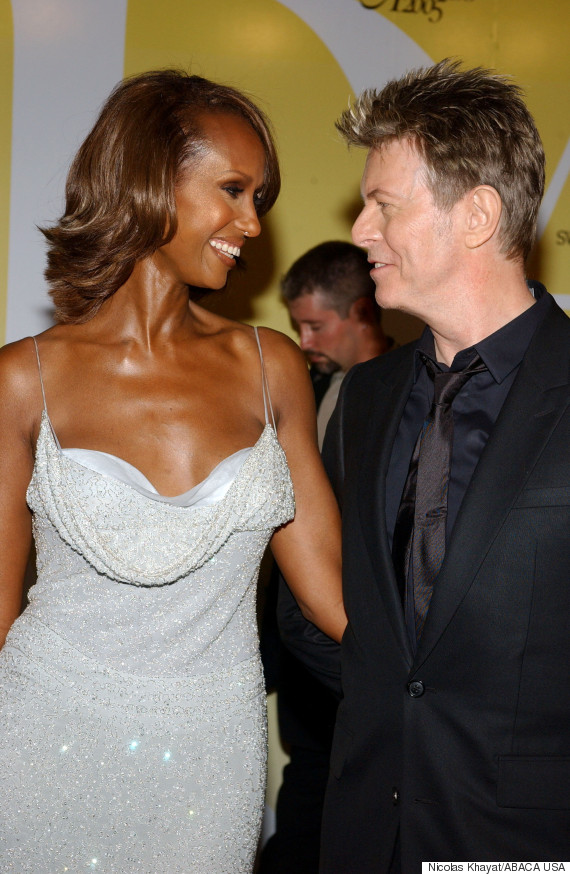 Bowie with wife Iman in 2005.
Edwards said that the conversation went on in similar vein for about five minutes and it was obvious Blair was not faking it.
"To be fair to Tony he's a massive fan, this wasn't superficial stuff. He really knew the music. And it was quite a technical conversation about the recording. I enjoyed it. It was really like talking to Phil Alexander [the editor] of Mojo Magazine.
"The next minute we're out on the street outside Portcullis House and Shakira's looking at me. It made for a good yarn"
Blair achieved his lifetime ambition when he presented the star with the lifetime achievement award at the 1996 Brit awards, while leader of the Opposition, and was a regular at his concerts.
In a tribute to Bowie this month, the former PM said that Bowie "was political but - typically - in a way that not bounded by any conventional politics and that found its own path with his huge integrity."