Labour MP Jess Phillips has slammed those blaming refugees for jeopardising the safety of women, claiming that there are 'Cologne-style' attacks every week in Birmingham.
The 34-year-old used the issue to highlight the state of violence against women in Britain on Thursday night's BBC Question Time, after an audience member suggested the New Years Day attacks show why mass migration doesn't work.
"There is violence against women and girls that you are describing, a very similar situation that happened in Cologne, could be described in Broad Street in Birmingham every week, where women are baited and heckled."
The attacks in the German city saw around 1,000 men launch what it believed to have been an "organised attack" against women. German police say the number of criminal complaints filed by women after the events stands at 516.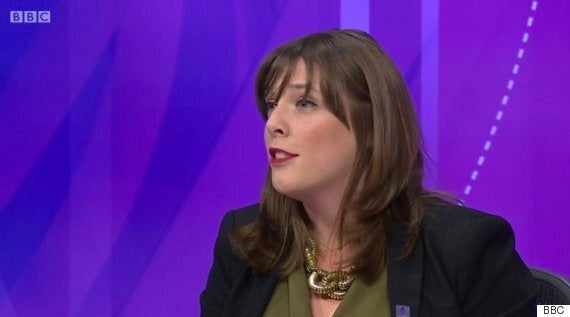 Labour MP Jess Phillips stuck up for women facing violence in Britain
Phillips, who used to work with victims of domestic violence said: "Now we have to attack what we perceive as patriarchal culture coming into any culture that isn't patriarchal and making sure we tell people not to be like that.
"We should be careful in this country before we rest on our laurels when two women are murdered every week in this country," she said.
The Labour MP was answering the question: "Maybe an example is Germany of how mass migration doesn't work - don't you think the women in Cologne and a woman who was unfortunately killed in Sweden, don't you think they're scared as well?"
It was widely claimed that perpetrators of the Cologne attacks were refugees from "the Arab or North African region", which heightened public tensions against refugees.
Chancellor Angela Merkel reacted in the aftermath, and said she would consider making Germany's immigration laws tougher and would look at making it easier to deport immigrants who commit crimes.
The women's rights activists wrote: "It is harmful for all of us if feminism is exploited by extremists to incite against certain ethnicities, as is currently being done in the discussion surrounding the incidents in Cologne."
The Labour MP for Birmingham Yardley used her appearance on Thursday night's BBC 'Question Time' to evoke the imagery of British society during wartime, before arguing: "It is always the poorest people in this country who suffer the effects of migration."
Criticising the prime minister, she said: "I bet there aren't any living in Whitney in David Cameron's constituency".
She continued: "There are four thousand children who have already settled in Italy and have gone missing and are expected to have been trafficked for sex.
"Imagine they were your children? We should take our share of the 26,000 children in Europe and in the UK that's 3,000."
Thursday's edition included Labour's Jess Phillips, Conservative Transport Secretary Patrick McCloughlin, the SNP's Angus Robertson, columnist Yasmin Alibhai-Brown, and Conservative Party ad man Moray MacLennan.
Related