West Midlands Police said on Friday that Birmingham is a "safe, positive and vibrant place" after Jess Phillips compared the violence in Germany on New Year's Eve to that which women face in the city "every week".
Responding to an audience comment that the incidents in Cologne showed "mass migration doesn't work", Phillips said that in Birmingham's Broad Street, "women are baited and heckled".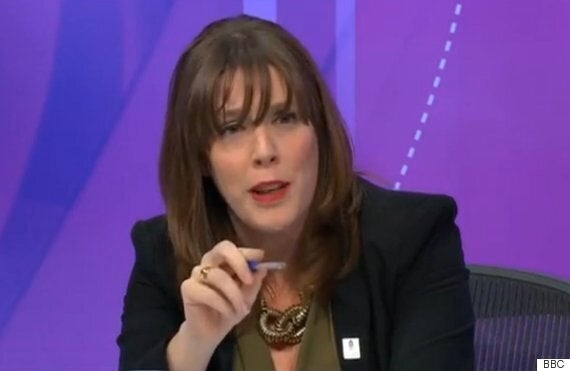 Jess Phillips on BBC's Question Time
But West Midlands Police have moved to make a clear distinction between the attacks in Cologne and crime on the streets of Birmingham.
In a statement issued on Friday, Birmingham Police Inspector Gareth Morris said: "Around eight million people visit Broad Street every year – and while one incident of assault is one too many, these figures illustrate that the vast majority of people enjoy their time in Broad Street without incident.
"Like any city centre we have issues linked to people out drinking…but the types of attacks reported in Germany are a million miles away from anything my team encounters in Birmingham.
"Birmingham city centre is a safe, positive and vibrant place. We have high-visibility patrols to reassure night-time revellers and street triage teams, together with the ambulance service, charities and community volunteers to support anyone in need of help.
"Together we've achieved some great results, notably a reduction in violent crimes fuelled by alcohol.
"There is certainly nothing to suggest any crime patterns or trends related to immigration and I would invite anyone to come and enjoy a night out in Birmingham and experience what the city has to offer."
The attacks in the German city saw around 1,000 men launch what is believed to have been an "organised attack" against women.
German police say the number of criminal complaints filed by women after the event stands at 516.
On Thursday night, Phillips answered the question: "Maybe an example is Germany of how mass migration doesn't work - don't you think the women in Cologne and a woman who was unfortunately killed in Sweden, don't you think they're scared as well?"
The Labour MP said: "There is violence against women and girls that you are describing, a very similar situation that happened in Cologne, could be described in Broad Street in Birmingham every week, where women are baited and heckled."
She added: "Now we have to attack what we perceive as patriarchal culture coming into any culture that isn't patriarchal and making sure we tell people not to be like that.
"We should be careful in this country before we rest on our laurels when two women are murdered every week in this country."
West Midlands Police said that since the start of November there has been a total of five serious sexual assaults reported in Broad Street.
Popular in the Community