A British helicopter pilot has been shot dead by elephant poachers in Tanzania while helping conservationists pursue them.
Englishman Roger Gower, 37, was helping wildlife authorities in Tanzania track the criminals when they fired on his aircraft, the Friedkin Conservation Fund said.
Founder Dan Friedkin said the organisation was "profoundly saddened by the loss of our dear friend".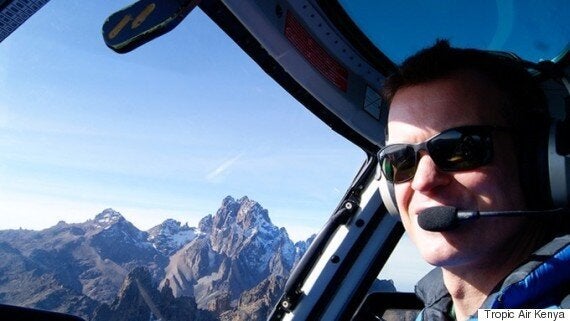 He said: "Roger was killed while piloting a helicopter during a co-ordinated effort with the Tanzanian wildlife authorities to track down and arrest active elephant poachers. In the course of this action the poachers fired upon the helicopter and Roger was fatally wounded.
"We are committed to honouring Roger and his work. We are also committed to ensuring that those responsible for this attack are found and brought to justice. We believe that Roger can best be honoured by redoubling our commitment to protect elephants and our priceless wildlife heritage.
"This tragic event again highlights the appalling risk and cost of protecting Tanzania¹s wildlife."
The poachers reportedly fired on the helicopter with an AK 47.
Conservationist group Wildlife At Risk International posted pictures of the wreckage to Facebook, saying: "We are shocked by this unbelievably sad news and we extend our condolences to the family, friends and colleagues of Capt. Roger.
"This is a devastating loss that can never be replaced. We thank him for his commitment to the fight against poachers."
The group said Mr Gower was "shot mid air by poachers AK47, managed to land his chopper but sadly died before his rescue".
A Foreign Office spokesman said: "We can confirm the death of a British national in Tanzania and are providing assistance to the family at this difficult time."
Tanzanian politician Lazaro Nyalandu tweeted Mr Gower's killers were "coward, evil and sad people".