As a feminist, it can often feel like you have enemies approaching on all sides.
There are many battlefields, but one of the most treacherous places to be a strong woman is the workplace - where career-hindering misogynists are lurking at every corner.
That's why AOL Makers created Feminist Fight Club, a Mortal Kombat-style computer game, where players take on the ultimate opponent: the patriarchy.
OK, it's not a real game, but it is based on an upcoming book by New York Times columnist Jessica Bennett.
And you may recognise some of the opponents.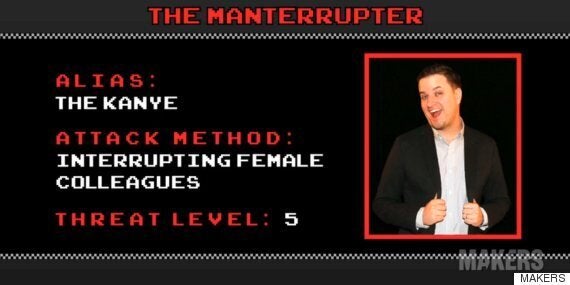 There's the Manterrupter also known as 'The Kanye', his preferred method of attack is to interrupt female colleagues.
He's not wickedly dangerous and has a mild threat level of five.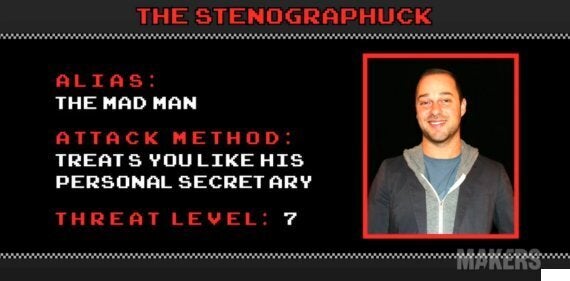 Sometimes referred to as 'The Mad Man', the Stenographuck will treat you like his personal secretary.
To defeat him you apparently have delegate these tasks to someone else.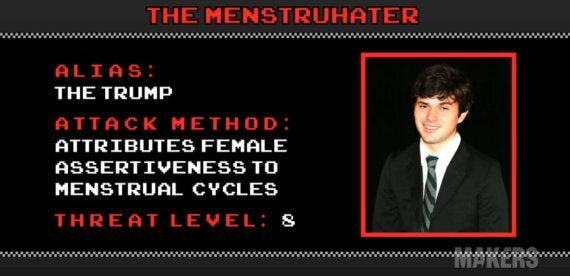 Leveling at the high score of eight, the Menstruhater is on the wrong end of the danger meter.
His alias, the Trump, perfectly describes his behaviour as he attributes female assertiveness to menstrual cycles.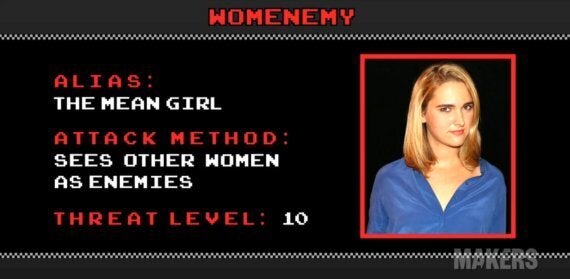 Scoring at the top of the scale is the Womenemy, who sees other women as enemies.
Her threat level is ten, so beware ladies.
The Feminist Fight Club is based upon the upcoming book by New York Times columnist Jessica Bennett. The full video can be watched at the top of this article.
The 2016 AOL MAKERS Conference February runs from 1-3, 2016, with the theme of #TheTimeIsNow. The inspiring three days will see sessions focusing on tangible solutions and calls-to-action around gender equality, as well as personal stories from influencers and experts.
Related