The daughter of the horse owner embroiled in a row over an award-winning selfie has responded to claims her family demanded a stake in the prize, saying: "We didn't want the money at all".
Katelyne Mitchell stepped in to defend her mother Nicola who told newspapers she believed she was owed "a token of gesture" after discovering father and son David and Jacob Bellis had snapped a cute selfie with her horse, Betty.
Their snap of Betty's huge grin went on to earn the Bellis's a luxury break courtesy of Thomson Holiday's 'Make Me Smile' competition, but when the mare's owners found out, they shared their anger on social media.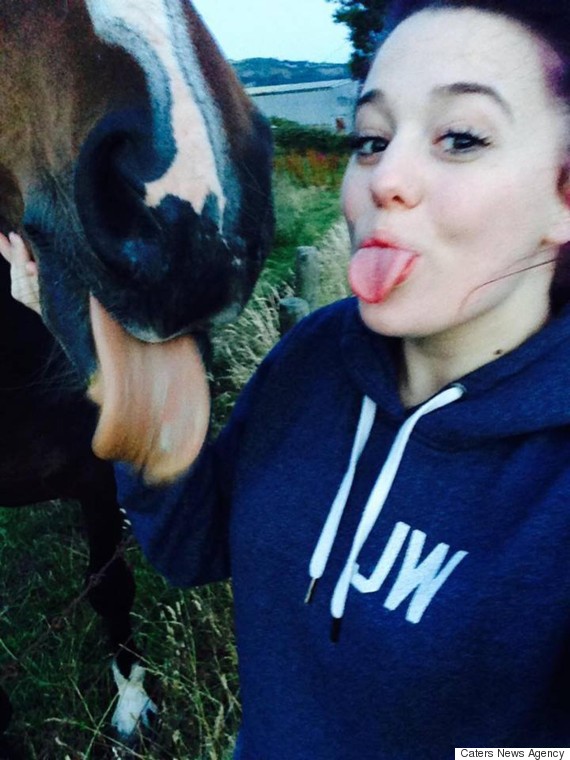 Katelyne Mitchell with Betty the grinning horse
However, previous Facebook posts cast doubt on Katelyne's latest claims to have never wanted a share of the prize.
Having initially believed the winnings to have been cash rather than a holiday, Katelyne wrote: "A guy just won £2,000 taking pictures with my horse."
Responding to friends suggesting she demand half the money, she wrote: "I already have but (David Bellis) has blocked me."
These posts have since been deleted.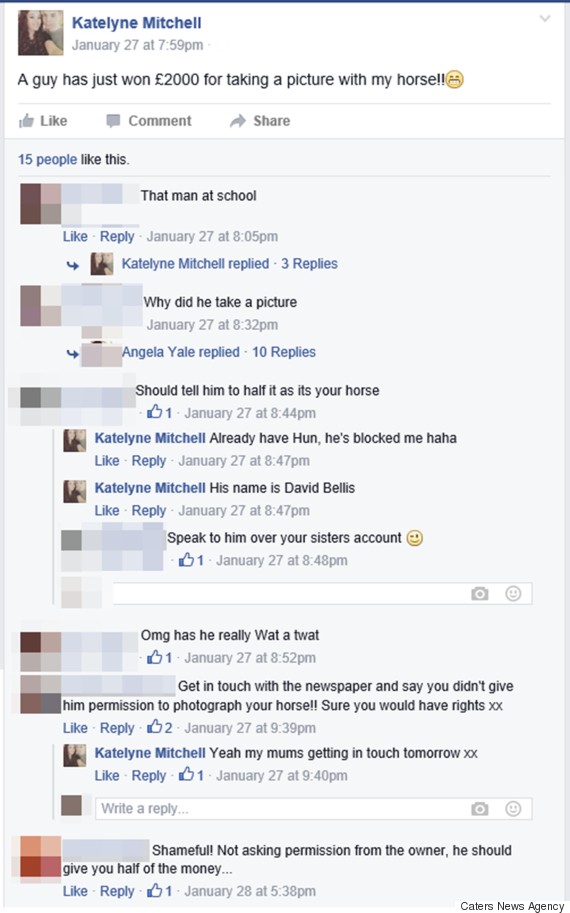 Now deleted Facebook posts cast doubt on Katelyn Mitchell's latest claims
And now Katelyne has denied ever having said she wanted money, saying: "To anyone who is 'slating' my family for this photo....No we didn't want half of the money as we knew it was a voucher for a holiday.
"It was the fact that he had entered her in a competition for his own benefit knowing that he would get money for it.
"Without my horse he would have never won this. We didn't want his money at all and I congratulated him on winning the £2,000."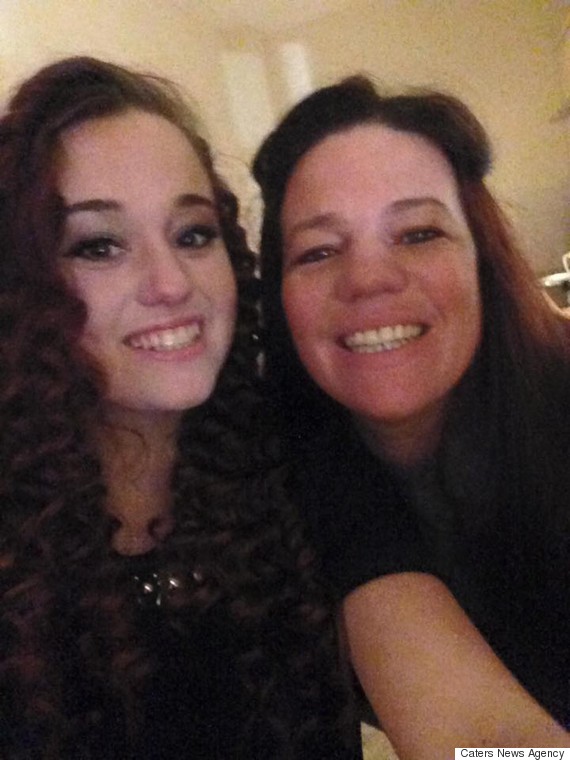 Horse owners Katelyne (left) and Nicola Mitchell (right)
David Bellis, his partner Rhian Jones, and three-year-old son Jacob entered the snap into the company's 'Make Me Smile' competition, and found out about their win last week.
Speaking after being told the prize is still theirs on Tuesday, David Bellis said: "I was really worried for a while when the row erupted and I thought Thomson might take the holiday back off me.
"Jacob was in tears as he thought he was no longer going to get to go on holiday – and it was going to be our family's first."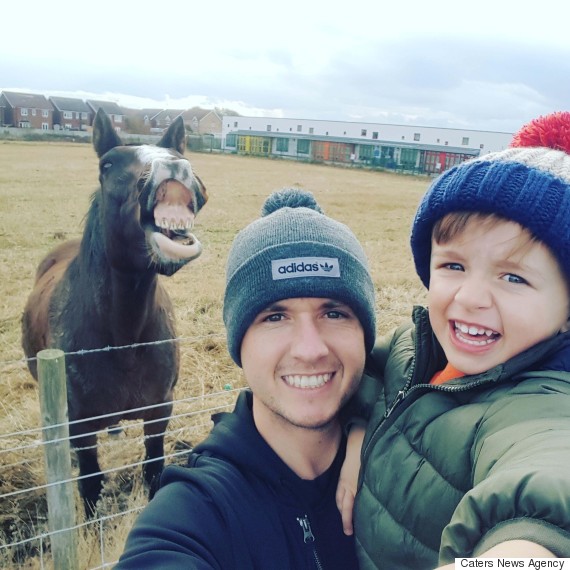 David and Jacob Bellis alongside Betty's huge grin in their award-winning selfie
He continued: "But I'm so relieved to hear that we can still go. I'm really pleased and we're really looking forward to it.
"I would also like to say I hope the family affected by this are OK as I am a family man myself and never meant any harm when we took the photo. We never thought it would cause any issues for anyone."