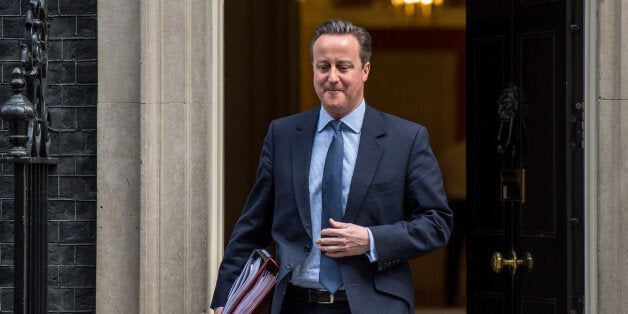 David Cameron has told Tory MPs not to allow pressure from party members to convince them to campaign for Britain to leave the European Union.
The prime minister also today dropped his strongest hint yet that the the in/out referendum will be held on June 23
He told his the Commons today: "If you passionately believe in your heart that Britain is better off outside the EU then you should vote that way. If you think, even if it's on balance, I think Britain is better off 'In', go with what you think."
Cameron is widely expected to lead the campaign for Britain to remain a member of the EU. However several Tory MPs, including some cabinet minsters, are likely to argue in favour of Brexit.
The prime minister told his MPs today not to succumb to political maneuvering. "Don't take a view because of what your constituency association might say, or you're worried about a boundary review, or you think it might be advantageous this way or that way, do what's in your heart. If you think its' right for Britain, then do that," he said.
Plans to redraw the electoral map for the 2020 general election could see the number of MPs cut from 650 to 600 - leaving some MPs from the same party fighting each other to keep hold of a seat in parliament.
Cameron also told the Commons that if any of his ministers chose to campaign on the opposite side of the referendum campaign than him they would not be punished. "They shouldn't suffer disadvantage because they want to take that view," he said.
This morning, former Conservative defence secretary Liam Fox said up to five cabinet ministers were likely to decide to campaign to leave the EU.
In a strong suggestion he wants to hold the referendum on June 23, the prime minister told the Commons the vote would not be held "within six weeks" of the Scottish, Welsh and Northern Ireland elections which take place seven weeks earlier on May 5.
Jeremy Corbyn confirmed that Labour remained committed to keeping Britain in the EU but dismissed Cameron's re-negotiation as a "Tory Party drama".
"For all the sound and fury, the prime minister has ended up exactly where he knew he would be making the case to remain in Europe which was what he always intended despite a renegotiated spectacle choreographed for TV cameras over the continent," he said.
Backbench Tory eurosceptics remain unconvinced by Cameron's proposed new deal for Britain's EU membership. Jacob Rees-Mogg told Cameron "the thin gruel has been further watered down".
Popular in the Community