A mother who has given up her job to care for her ill toddler was overwhelmed when shoe shop employees offered to pay for Frozen boots for her daughter.
Katy Sypher-Piper explained she was buying winter boots for her two children - Ava, two, and Andrew, 10 months - but had a strict budget of £20 ($30) each.
When her daughter picked out some Frozen-themed boots that exceeded the budget, the employees clubbed together to make sure Ava, who was awaiting important medical test results, didn't go without.
Sypher-Piper explained how her daughter has had continuing medical needs for the past four months, battling pneumonia, chicken pox, hand, foot and mouth disease, upper respiratory infections and asthma attacks.
Ava has stopped breathing on multiple occasions and frequently goes into respiratory distress which, her service dog Pit Bull, alerts Sypher-Piper about.
Sypher-Piper said her daughter's breathing issues have been attributed to Reactive Airway Disease, a more serious form of asthma. She has also had bronchiolitis.
Because of Ava's illness, Sypher-Piper is not able to work.
The mum wrote in the post to ShoeSource that she had stopped to buy some boots after seeing the "buy one get one free" sign in the window.
"The helpful ladies greeted me as Ava charged excitedly down the aisle towards the Elsa boxes," she wrote.
"I said I had a strict $30 budget and as they measured the kids we chatted about Ava's love for Frozen, their kids, injuries.
"My daughter's recent challenging medical history came up and I said I was nervously waiting for some important test results and it was all I could think about.
"Ava picked a pair of really treaded waterproof cloth lined $44 Frozen boots. I became pretty tearful as the ladies began putting their heads together about coupons and how to get price down."
Sypher-Piper said with the coupons, she was able to afford the boots and proceeded to put them on the counter to pay.
But she soon realised employees in the shop had gone out to pick socks for the boots for Ava.
"These amazing employees of yours told me they were paying for kids' boots and socks, that I had enough to worry about, and to use money for the kids and food," she continued.
"I am so grateful and wanted to say a big thank you."
Katy Sypher-Piper and her daughter Ava
The mother later updated the post, saying she had received messages from those who were interested in helping financially with her situation.
"I also didn't even mention that the girl with pretty short hair sat on the floor with us and helped the kids get the boots on and lace up Ava's," she added.
"She picked out Andy's and mentioned they'd help stabilise his ankles for walking and would last the rest of winter, and they gave Cars, Frozen, AND Star Wars stickers."
She shared her GoFundMe page, where she's raising funds for Ava's medical costs and service dog training costs.
Some people sent their well wishes to Ava.
"Beautiful story, God bless your daughter," commented one person. "I hope the test results come back in her favour.
"The store attendants may you be paid a thousand times over for your kindness and generosity."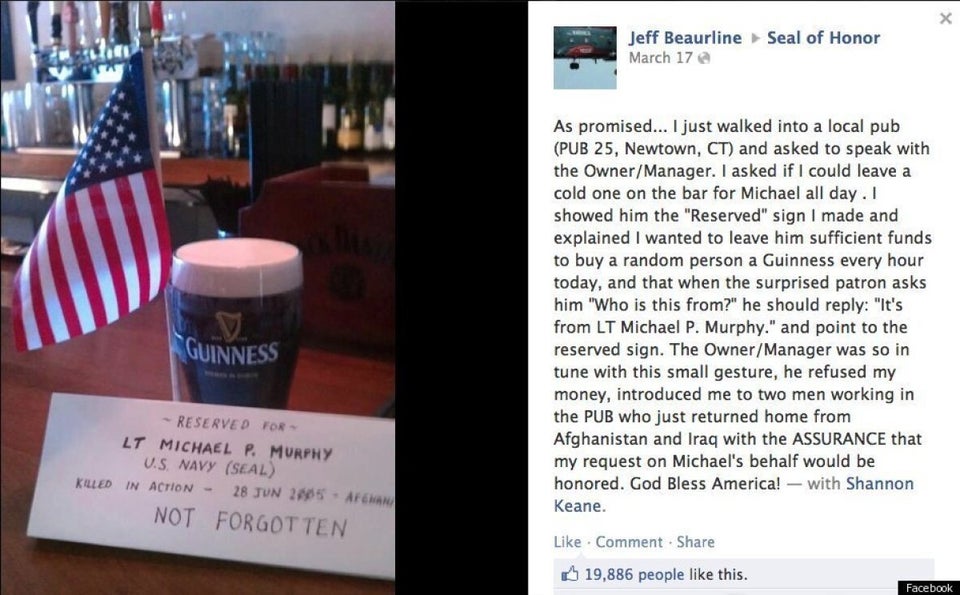 Random Acts Of Kindness