Pictures of a top-secret base once used by NASA have been captured by a photographer from San Francisco.
The Santa Susanna Field Laboratory, a 3,000-acre site that sits 30 miles outside Los Angeles, was opened in 1948 and was used, until 1988, as a nuclear research facility.
The base was the scene of one of the worst nuclear disasters in US history.
In 1959, a reactor power surge resulted in radioactive materials being released into the atmosphere. The incident was covered up until researchers uncovered documents pertaining to the scale of the leak in 1979.
NASA tested more than 30,000 rocket engines at the facility, which was eventually closed for good in 2006.
Photographer Scott Haefner avoided surveillance cameras to access the base, which sits rusted and derelict.
"While it's fun sneaking around and accessing off-limits places, I also think it's important to document historic structures like these before they're gone," he said.
"The rocket engine test that supported the space program and Intercontinental Ballistic Missile ICBM programs took place here."
"In addition, the site was used for testing and developing nuclear reactors, including the first reactor launched into outer space by the US."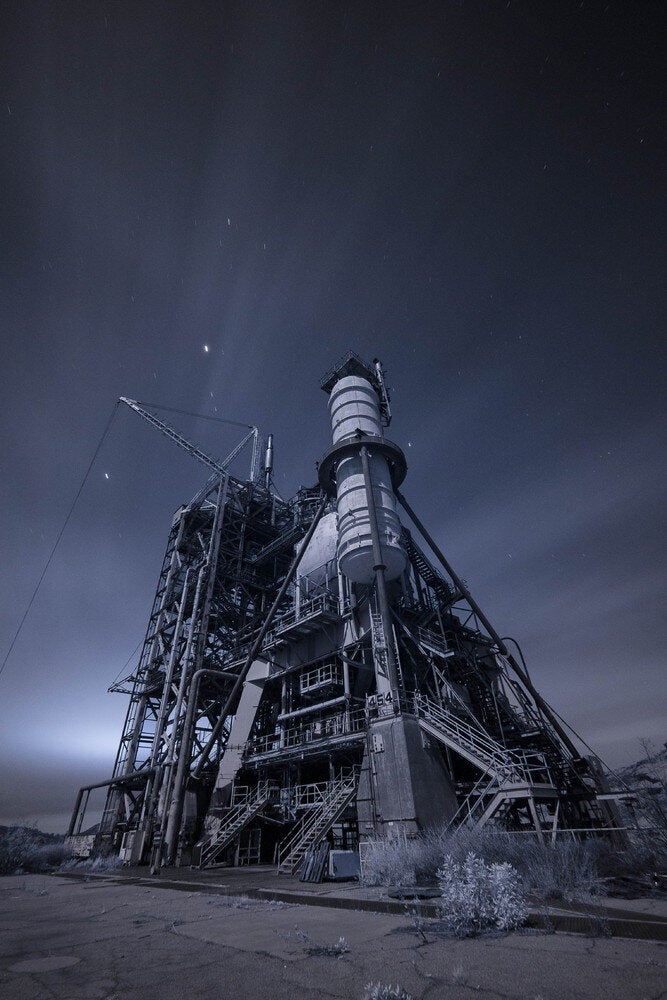 Abandoned Top-Secret NASA Base