Horse owners have come together to fundraise for a young family caught in the middle of fierce debate around an award-winning selfie that captured a mare's cheeky grin - without its owner's permission.
David Bellis and his three-year-old Jacob won a £2,000 vacation after entering their hilarious photo into a Thomson Holidays competition. But after finding out they'd won, the horse's owners demanded a share of the prize.
But fellow equine enthusiasts have denounced the actions of the horse's owners and set up a crowdfunding page to provide the Bellis's with spending money for their trip.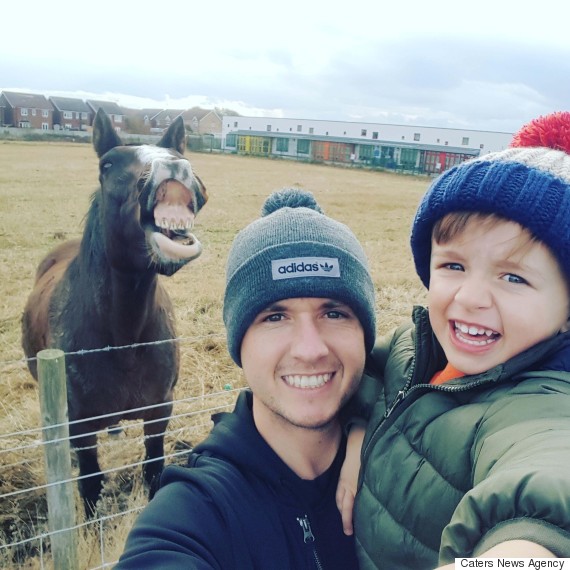 David and Jacob Bellis alongside Betty's huge grin in their award-winning selfie
Katrina Shaw, who administers the Chit Chat and Track horse owner's Facebook group, quickly organised a collection after reading about the furore.
She contacted David, 31, who alongside partner Rhian Jones, will travel on the expenses-paid break with Jacob.
She let him know about the campaign, which raised £678 in 24 hours after the Facebook group's members rallied around the cause.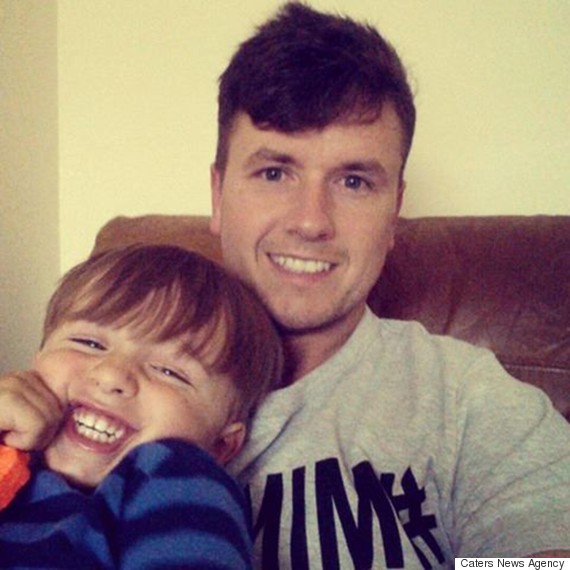 David with son Jacob
David told the Welsh Daily Post that he was "touched and overwhelmed by all the support."
"I had a message on Facebook from Katrina asking if it was OK if she set up a crowd funding account.
"I told her I really didn't expect anything, winning the holiday was enough, but Katrina said she wanted to do something as a gesture of good will from all horse owners to prove they are not all the same," David said.
"I really appreciate people going to so much effort to see that my family and I have a nice holiday."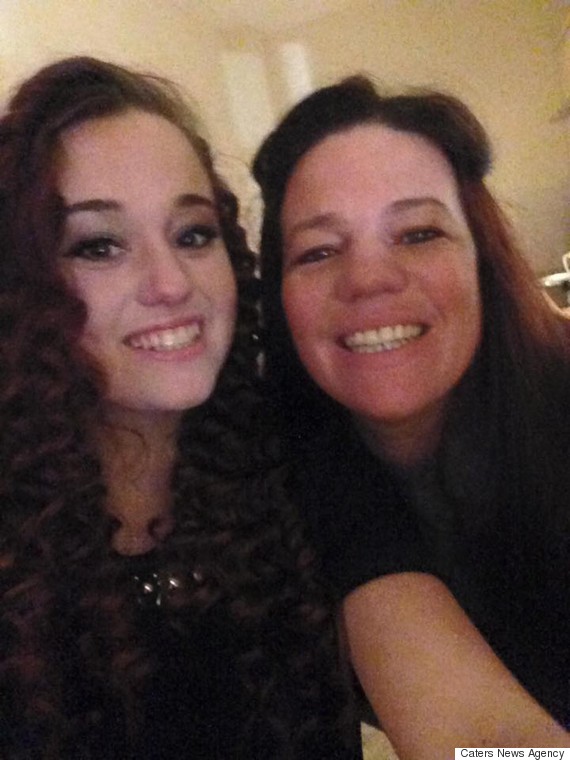 Horse owners Katelyne (left) and Nicola Mitchell (right)
Nicola Mitchell, 39, said she intended to lodge an official grievance after the father and son ambled across her horse, Betty, before taking photographs to enter into the holiday firm's 'Make Me Smile' competition.
Mitchell said: "I was really annoyed to hear he had won a £2,000 holiday and had used a picture of our horse without our permission. There should be some token of gesture as it is our horse that has really won them the holiday."
Her daughter Katelyne hit out at claims she had demanded half of the prize, despite Facebook posts saying the exact opposite.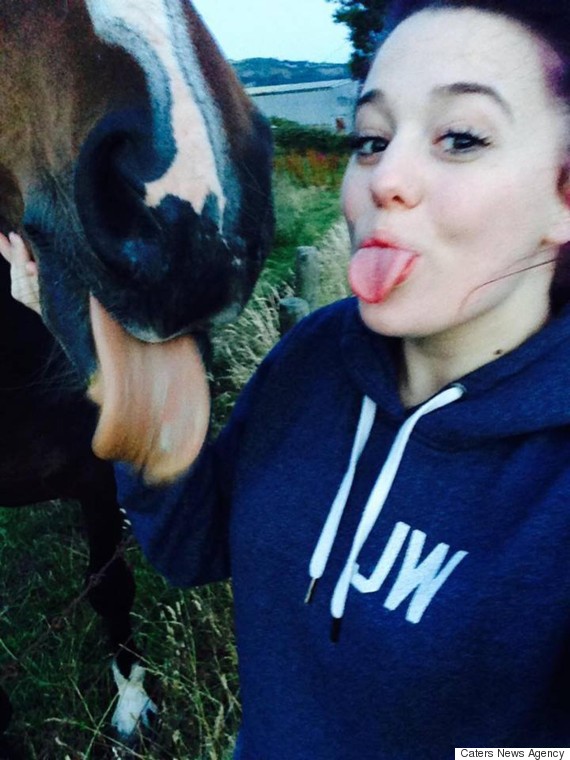 Katelyne Mitchell with Betty the grinning horse
However, David has cautioned against criticising the Mitchells, saying: "Regardless of what's gone on though, I really wish that people wouldn't say bad things about the people involved."
He also said the family were considering Canary Islands as a destination for their break. "We are really looking forward to our first proper family holiday," he said, "We're thinking of maybe going somewhere like Tenerife."
READ MORE: