Adverts for weight loss tablets XLS Medical have been banned by the Advertising Standards Authority (ASA) after the watchdog received more than 200 complaints from members of the public, the Press Association reports.
The three ads on television, YouTube and video on demand showed two women communicating by text, discussing how they were going to lose weight in time for their holiday. One of the characters recommended XLS Medical, which is made by Omega Pharma.
Members of the public have expressed their outrage about the adverts on social media in recent weeks, with many claiming the ads promoted an unhealthy body image.
The ASA said on of the character's comments that she would "never fit into [her] holiday wardrobe" was likely to be seen by viewers as presenting her as needing to lose weight, despite her already slim and healthy appearance.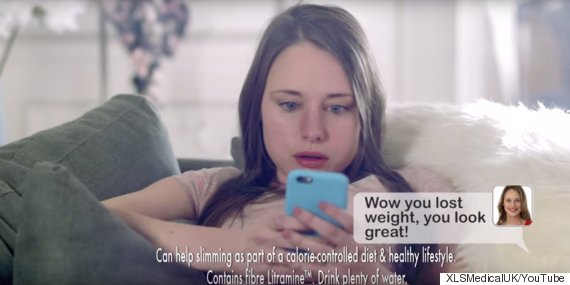 The ASA added: "We considered the models had a slim, healthy appearance but actress B in particular had been portrayed as having poor body image and confidence, expressed through her desire to lose weight ahead of her holiday and her belief and disappointment that she would not be able to wear the clothes she had already set aside for her holiday.
"We considered the combination of her already healthy, slim appearance and poor body image and confidence created the impression that weight loss was desirable."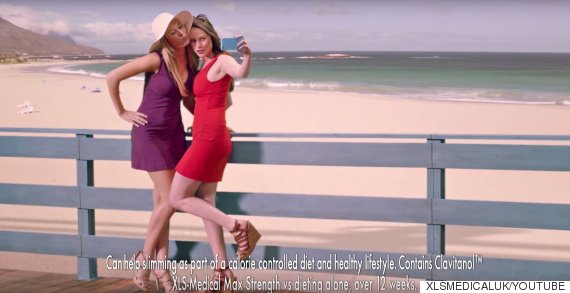 The ASA ruled that the ads must not appear in again in their current form, adding: "We told Omega Pharma to take care to ensure their products were advertised in a socially responsible way."
The ruling comes after the adverts received a backlash on social media, with some questing the age of the actresses who appear in the clips.
I find that XLS Medical advert offensive. The girls in it look like teenagers. Diet pills for teenagers? No wonder they're so body conscious

— Katie Clark (@KatieDailyEcho) January 13, 2016
Hate the XLS Medical ad. A slim woman frowning in the mirror because her clothes don't fit. Outdated and irresponsible.

— Lisa Allen (@lovelylisaj) January 20, 2016
Disappointed with #XLS medical TV ad. Shocking portrayal of a thin woman complaining about not losing enough weight. Regressive advertising

— Darren Breathnach (@clinicaldarren) January 15, 2016
XLS medical #Boots advert is a disgrace, using 2 skinny girls to advertise a weight loss product is a disgrace!

January 22, 2016
Just seen #XLSMedical advert promoted by @BootsUK #Shameful this is aimed at young, healthy looking girls who do not need to lose weight!

— Beth (@BethBn37) January 13, 2016
Previously speaking to HuffPost UK Lifestyle, a spokesperson from XLS Medical confirmed that the actresses were aged 24 and 29 at the time of filming.
In a new statement, an XLS Medical spokeswoman said the company was "disappointed with the outcome" of the ASA ruling.
They added: "Across all of our communications we ensure that we represent a range of body shapes, ages and sizes to acknowledge where our consumers might be on their own weight loss journey.
"As part of ad development we work with an independent weight management consultant to ensure we deliver positive and appropriate messages.
"All XLS Medical products are certified medical devices approved by a notified body, and we are committed to providing healthy eating education and support. Our intention is never to cause offence, simply to highlight the variety of healthy weight-loss and weight-maintenance goals and motivations XLS Medical can support with."
SEE ALSO:

Writer Posts Naked Selfie To Challenge Our Obsession With Weight

Fitness Blogger Posts 'Stomach Roll' Selfie To Help Others Love Their Bodies