Petrol bombs were hurled at riot police during the latest round of anti-government protests in Athens on Thursday. Troubled erupted as the country suffered another general strike in protest at an overhaul of the pension system, part of the third bailout package from Brussels.
Athens police reported sporadic clashes between anarchist protesters outside parliament as more than 50,000 Greeks marched through the capital. According to AP, demonstrations were also held in other towns and cities across Greece, with unions decrying the left wing Syriza government's pension reforms, which include increasing social security contributions.
Critics argue the move could raise citizens' contributions to around three-quarters of their total income, sparking protests from tens of thousands of working class Greeks. "They are raiding our souls not just our pockets," 70-year-old George Stathopoulos told Reuters. "They betrayed us." Pensioner Nikos Ghinis added: "They should be strung up here, in Syntagma Square," referring to the government.
Thursday's action is the second general strike since Prime Minister Alexis Tsipras took power in January 2015.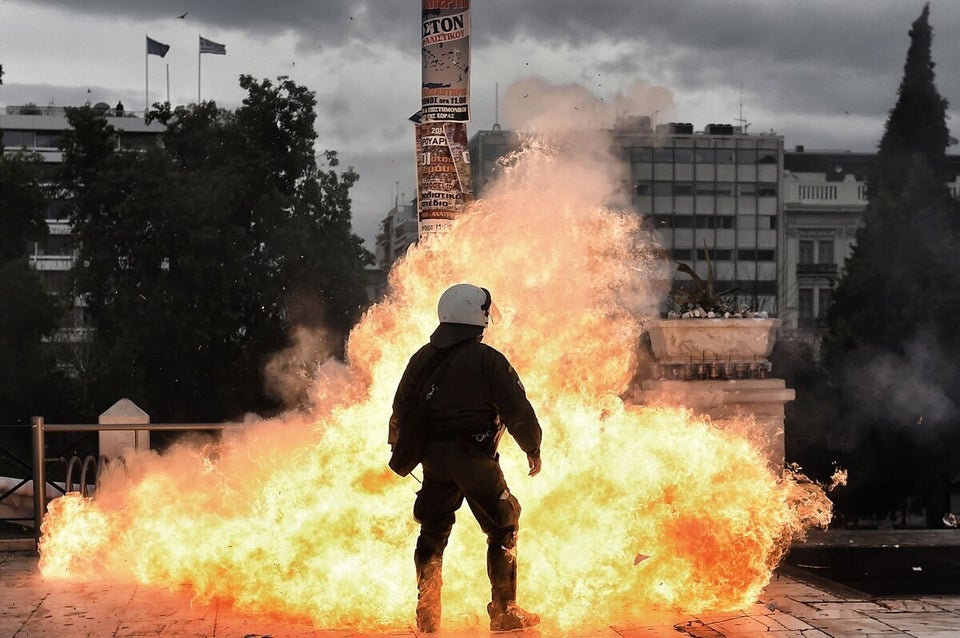 Greek General Strike
Related