For some women, the journey to motherhood can be a long and isolating process.
But enduring these challenges isn't something women should go through without friends to fall back on.
This is something Sally Oddy, owner of MeetOtherMums - a networking site to support mums-to-be - found to be true when she decided to try for a baby.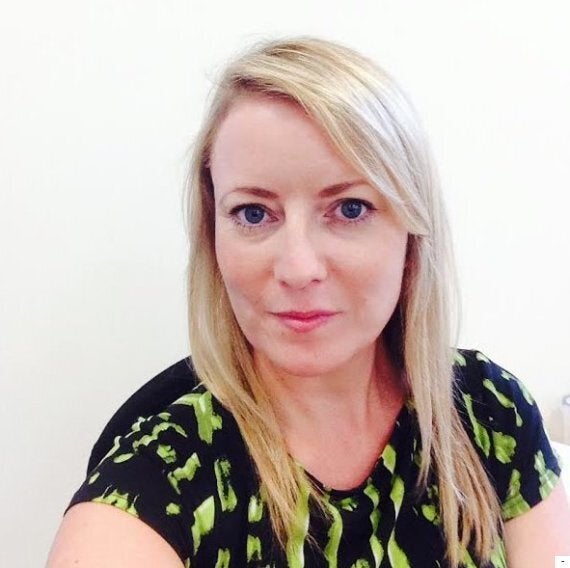 Sally Oddy has been trying for a baby for nearly two years
"I realised a lot of the existing support networks for mums require you to be pregnant or already have kids," Oddy from Leeds told HuffPost UK Parents.
"Us 'invisible mums' are a bit left out sometimes. I believe women become mums when they make the decision to have a child, whether they physically give birth or not.
"It made me want to create a support and friendship networking site that welcomed mums of all ages at all stages, whether you have a biological child or not."
Oddy doesn't have any children of her own, although she and her partner have been trying for nearly two years.
Having experienced a failed round of IVF, Oddy said what she really needed at that time was support from other women in the same position as her.
"I just found no support for women making the decision to try for a baby," she said.
"I think this is a massive issue for loads of women that often gets overlooked.
"Women who are making this life-changing decision should be able to connect with like-minded women and talk it through with someone who really understands how tough it is."
Instead of ignoring her feelings of isolation, Oddy wanted to do something about it.
After speaking to other women, she realised there were many different types of mums entering parenthood - those who have had premature babies, those who are having their first child or are going through IVF - where women would benefit from meeting others who are going through, or have gone through, the same.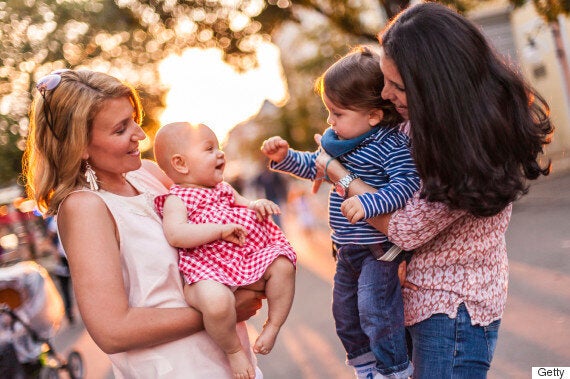 Sally Oddy wanted to connect other mums to stop women feeling isolated
Oddy began brainstorming an online network of mums to find a solution, but it wasn't until her own mum passed away in January 2015 that she felt the urge to put her ideas into action.
Filled with determination, but with little experience, Oddy found a website developer through People Per Hour and spent five months building a site that she hoped would unite women.
MeetOtherMums launched officially in August 2015 matching people with others in their local area who were at a similar stage in their parenting journey.
To register for the site, women enter their information on a profile - based on location, age and if relevant, children's age. Once logged in, they can add more detailed information on their profile such as their jobs, what magazines they read, or whether they intend to return to work.
Once this information has been filled out, they will immediately get matched with others in their area and then decide who they want to connect with.
"It's a bit like a dating site for mummy friends," Oddy explained.
"Members can also read our funny, honest and heartfelt guest blogs and join in the lively discussions in the chat forums.
"If they can't find women in their area, women can search the national database for other mums that are sharing similar experiences to them (even as unique as Spanish-speaking mums of triplets) and create their own private groups for closed discussions."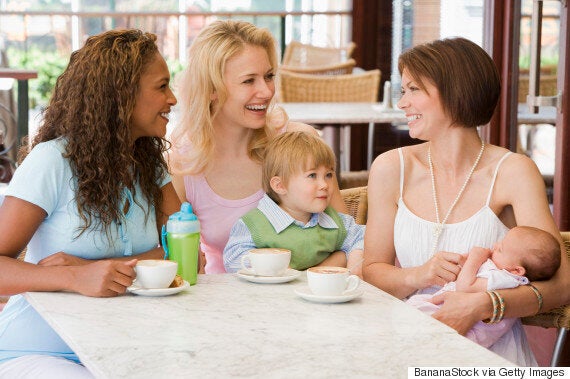 MeetOtherMums allows women to "match" with others at a similar stage in their parenting journey
Just like typical dating sites, women will get notifications each time their profile matches with someone else. They can then send a "smile" or a "friend request" and get chatting.
Users can simply talk online, create private groups or organise meet-ups in their area.
"We have measures in place to monitor every new member to ensure they are all genuine mums looking to make friendships," Oddy added.
"If in doubt we phone them at the number provided to verify their identity."
Since launch in August, Oddy said the site has had a fantastic response with women from all over the UK being "matched" straight away.
"The site is going from strength to strength," she explained.
"Since launch, we have developed more blog pages and now have regular bloggers contributing fantastically heartfelt, funny and interesting blogs every month.
"This has made a massive difference to traffic and boosted our members joining."
Tara Newns, a mum from Harrogate, has hailed the site a "game-changer" for mums and those hoping to become a mum.
"When you become a mummy, you are thrust into a whole new world of (largely unspoken) experiences, feelings, worries, fears and - of course - joyous moments," she told HuffPost UK Parents.
"It can feel as though you are the only one going through something that you are experiencing, sometimes you just need another opinion, a 'grown-up' chat, merely pointing in the right direction or just getting confirmation that you are doing the right thing and not going bonkers."
Newns said getting advice from those going through the same experiences has been a "lifeline" for her.
"It's different to other forums that I am a member of as I know that the people are in my local area," she continued.
"We are matched on similar interests and with similarly-aged children - removing any awkward 'mummy dates' with people that you would not normally spend time with, for the sake of your children (and believe me, I have endured a few)."
Another mother from Cheshire, who wished to remain anonymous, found the site gave her the support she needed after suffering with mental health issues.
"I have suffered with depression on and off for many years and wanted to connect with similar people in my area so we could support each other when going though are low stages," she told HuffPost UK Parents.
"I am a member of MeetOtherMums and found it wonderfully helpful.
"It makes it so easy to ask questions such as where the best place is to go to with little ones through to illness advice. And because the advice comes from other mums it makes you feel more reassured. I would recommend MeetOtherMums to any of my close friends, it's a fab site."
For Oddy, developing the site and increasing membership to maximise matches is her main priority.
A new initiative she's launched to enable this is her #MumSquadChallenge, inviting mums across the UK to join the site and create local mum groups that support each other and help each other out.
"Loneliness and isolation are very real issues facing mums through many stages of the parenting journey," she explained.
"I simply don't want any mum in the UK to feel alone, to me it's just not acceptable.
"After failed IVF and years of trying, this passion drives me to work on MeetOtherMums when I get home from work every night."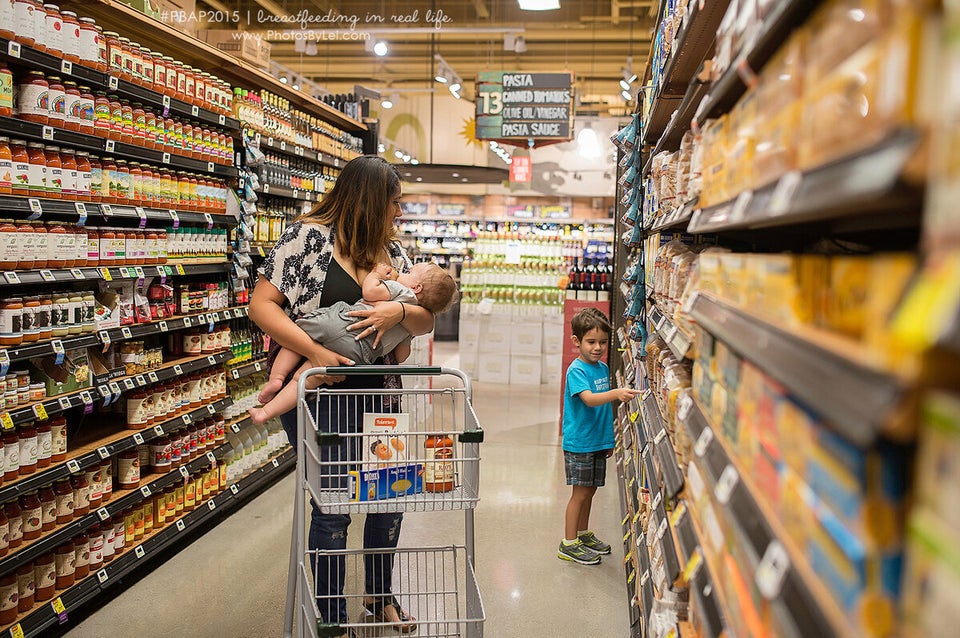 Candid Photos Of Mums Breastfeeding In Public