Russia's ministry of defence warned on Thursday that Turkey is preparing a ground invasion of Syria. According to Reuters, defence spokesman Igor Konashenkov said there are "a growing number of signs of hidden preparation" for a land incursion by Turkish forces into its warn-torn neighbour.
Earlier this week, Moscow requested an observation flight over Turkish land close to the Syrian border but was refused, sparking concerns Ankara is attempting to "hide military activity."
The flyover, Russia argued, was legitimate under the international Treaty on Open Skies. Turkey's refusal, without explanation, led Russian officials to suggest there are "reasonable grounds to suspect intensive preparation of Turkey for a military invasion" of Syria.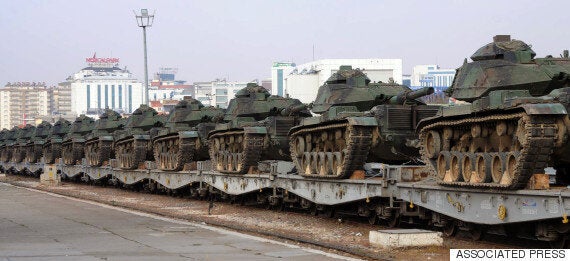 Turkish army tanks are stationed at a train station after their arrival from western Turkey, in Gaziantep, Turkey, Friday, Nov. 27, 2015
In response, Turkish Prime Minister Ahmet Davutoğlu on Thursday accused Moscow, a longtime backer of the regime of Syrian President Bashar Assad, of perpetrating war crimes.
"Those who are helping the Assad regime are committing the same war crimes," he added. "I am especially telling this today because Aleppo is under heavy attack by Russian airplanes."
Moscow's warning is the latest escalation in tensions between to the two states. A Russian fighter jet was shot down by the Turkish air force in November, a move decried by Russian President Vladimir Putin as a "stab in the back."
Since late last year, Russian jets have been pounding Islamic State militants as well as anti-Assad forces in an attempt to bring the Syrian civil war to an end in favour of the regime.
According to Moscow, Russian fighters carried out 237 missions in Syria in the past three days, focusing on targets in Aleppo, Latakia, Homs and Hama.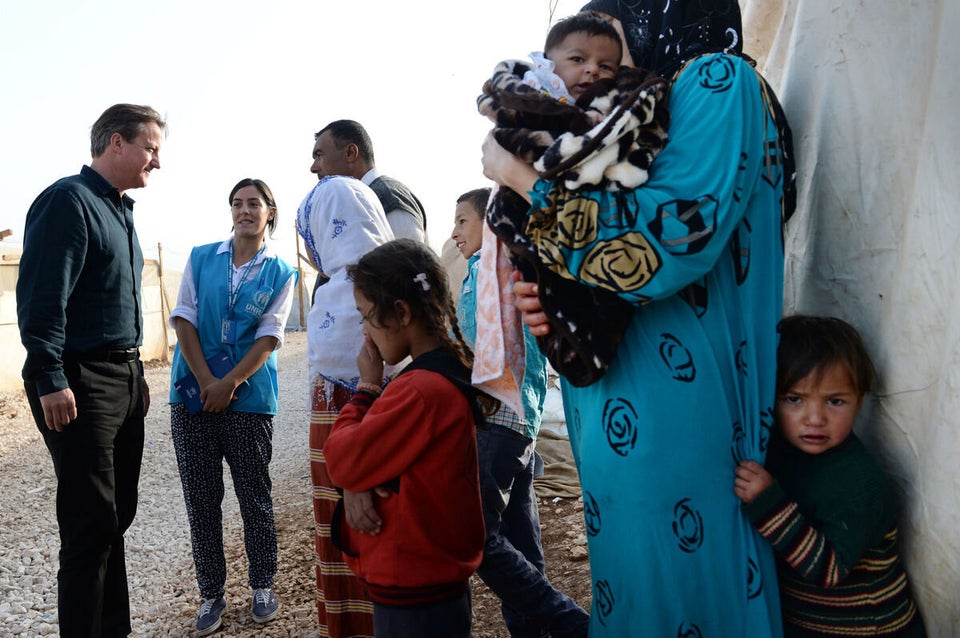 UK Resettlement Scheme Explained