"Love my bump cast and photos," she wrote. "Thanks @Photojos."
Not long after Rooney, who is also mum to Kai, aged six, and Klay, two, posted the photo, fans praised her choice of keepsake.
"This is such a lovely and sentimental things to do," one person wrote.
"What a magical thing to remember," another person commented.
The woman who made Rooney's cast is Liverpool-based photographer, Jocelyn Conway who was tagged in the tweet.
Conway advertises the bump casts, which she names #bumpbowl on social media, for "free" with every VIP bump photography session, or charges £85 on its own.
According to her website, the cast is usually created at around 36-38 weeks of pregnancy. It takes 20 minutes to complete and uses plaster bandages wrapped around expectant mums' pregnant bump to create the cast.
The video below shoes exactly how the cast is created.
This isn't the only post-birth keepsake Rooney has had since she welcomed Kit.
"Looking forward to starting my capsules @placentaplus1," she tweeted just a day after giving birth to Kit.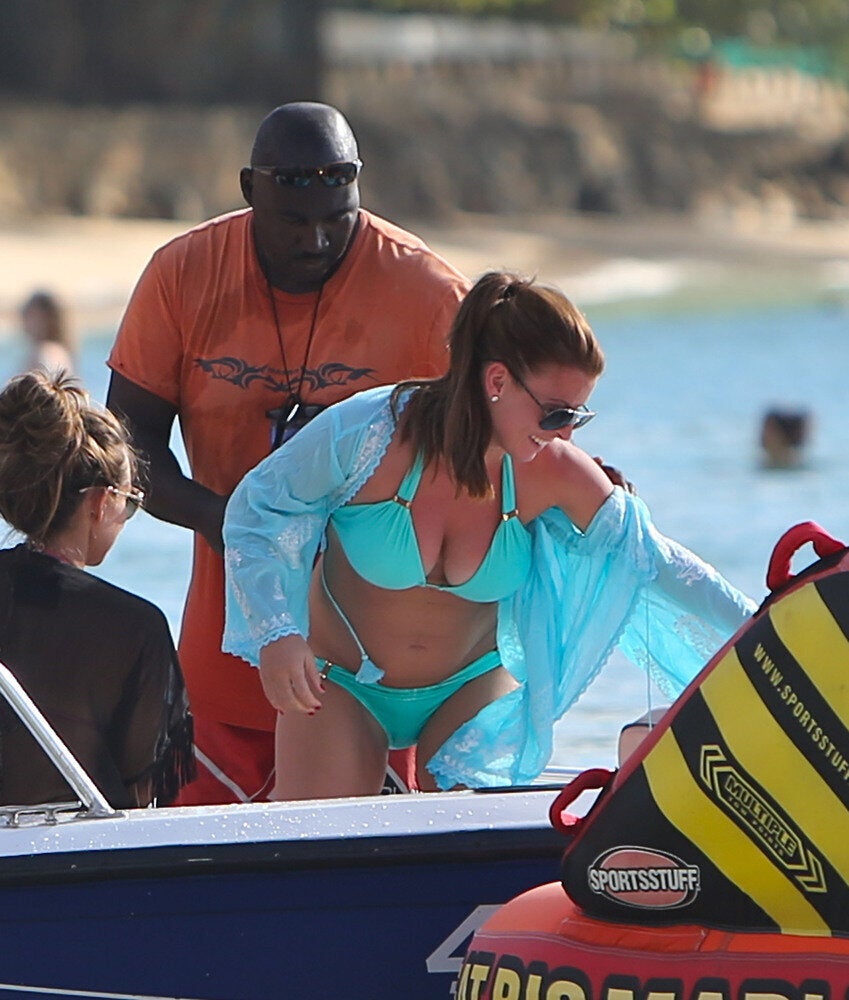 Coleen Rooney in Barbados