A guy has gone above and beyond to give his girlfriend the wedding proposal of her dreams.
Imgur user 'UpvoteViking' said his partner Jennifer is a "huge Doctor Who fan" who once mentioned that it would be amazing to have a Tardis.
Knowing that he wanted to spend the rest of his life with her, the guy decided to devote hours to designing and building Jennifer her very own Tardis.
He then proposed to her in it and it's incredibly sweet.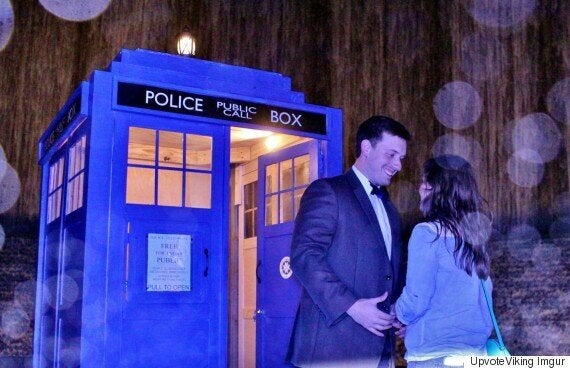 With the help of his friend Tanner, they managed to build a police box which stood tall at 8ft 6" and measured 4ft wide.
"The Tardis turned out to be a lot bigger than we expected and you couldn't see the light unless you were standing way back," UpvoteViking wrote on Imgur.
"The painting took FOREVER and we put enough primer on this thing to leave it out in a rain forest," he explained.
After a minor mishap with the painting, whereby the first coat looked "terrible", they managed to make it look a little better with a few extra coats of paint.
After a lot of hard work (blood, sweat and splinters) the Tardis was complete and 'UpvoteViking' was ready to ask the love of his life to marry him.
"SHE SAID YES!" he explained, in the post. "Lots of crying occurred before the ring even came out.
"She was so happy with her Tardis and I was honestly super surprised that it came out this well."
He added: "Jennifer, if you see this I love you very much and sorry for mentioning you cried a lot."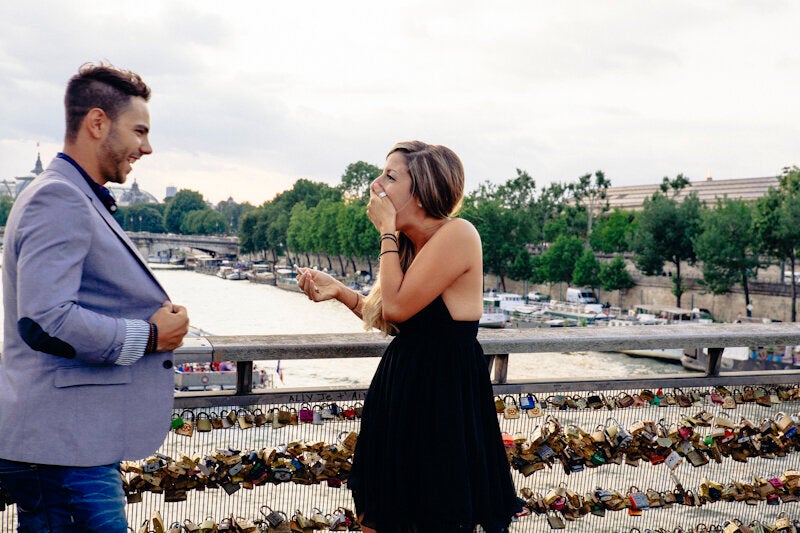 Surprised Proposal Reactions