A huge construction crane collapsed in lower Manhattan on Friday killing one person and leaving three injured. The structure fell onto a row of parked cars on a street in Tribeca around 8.30am local time, killing a 38-year-old pedestrian.
Officials announced one fatality at the scene. A second person trapped in a car was freed by firefighters. Two people were taken to a nearby hospital in a serious condition.
Witness Sean Campbell told the Daily News the crane hit and building a leaned on some power lines as it toppled. A second witness told WABC News: "I could see it slowly coming down. It lasted about five or six seconds."
The crane was being lowered when it fell 18 stories, clipping several buildings. Officials are also investigating whether the crane's wrecking ball snapped off. A number of streets in the surrounding area were closed.
New York Mayor Bill deBlasio said it was a "miracle that there wasn't more impact."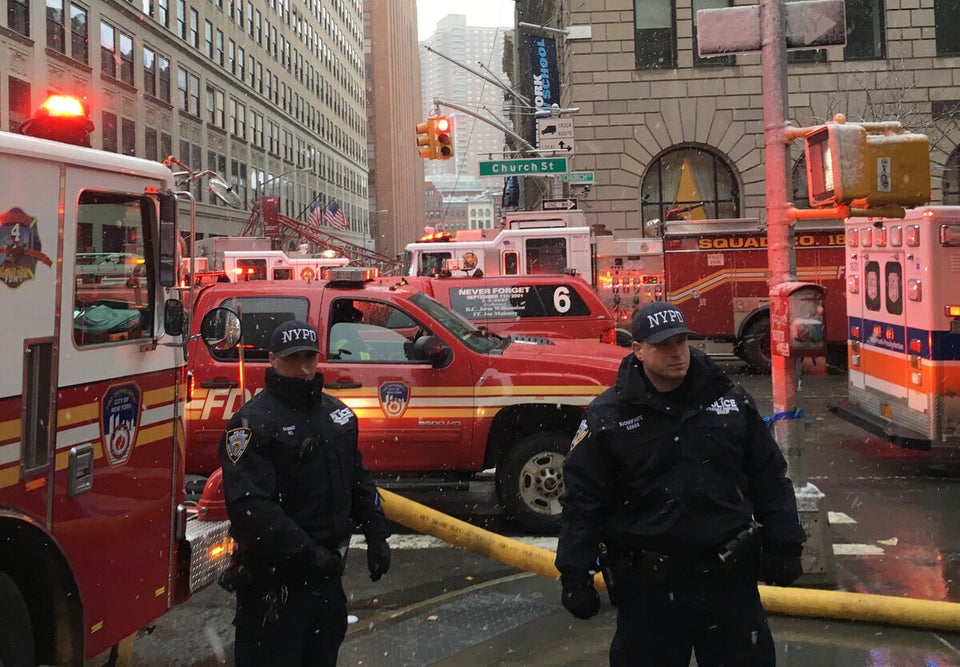 New York crane collapse