Incredible footage shows the big cat rampaging around a swimming pool even dragging one man from a fence he was trying to climb in order to escape.
The leopard was eventually tranquilised and released.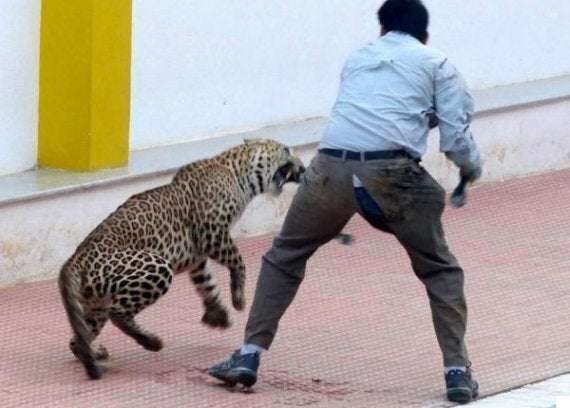 Senior police official, S Boralingaiah, said: "It was a long struggle to capture the leopard. Although it was injected with tranquillisers it could be captured only around 20.15 local time when the medication took full effect."
The incident occurred at the Vibgyor International school.
It is believed the leopard - of which there are 12-14,000 in India - ventured into the grounds from a nearby patch of forest.
Popular in the Community