Emma Thompson had previously penned a moving tribute to her close friend, Alan Rickman, following the beloved actor's death from cancer last month.
Last night, the Oscar-winning actress dedicated another award to the 'Harry Potter' star, speaking from the heart but also with humour as she remembered him in her speech.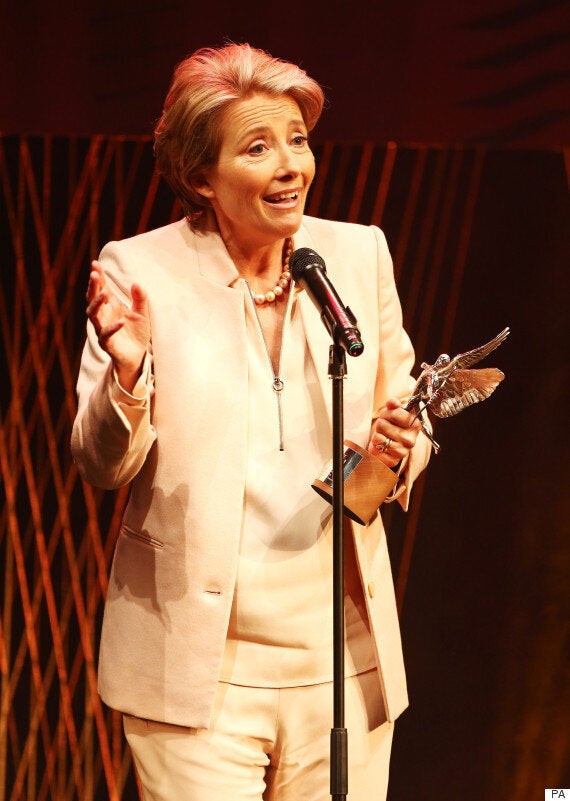 Emma Thompson dedicated her winning moment to her friend Alan Rickman
Emma was a popular winner at the Evening Standard British Film Awards, collecting her gong for her comedy performance in 'The Legend of Barney Thomson', a role which saw her play much older than her real age. Taking to the stage at Television Centre, the former home of the BBC in London's White City, she told the audience:
"I'd like to commit this moment in time to dearest Alan Rickman, who many of us are dearly missing tonight. It's so depressing but there it is, it does happen.
"He always predicted I would end up looking like my mother after a lifetime of Guinness, fish suppers and untipped Players. So thank you."
Emma also had an unusual solution to offer for the ongoing problems of diversity within America's Academy, which she described as "full of old, white men". Watch what she has to say above in our video...
Elsewhere during the ceremony, Idris Elba scooped the Best Actor gong for his role of an African warrior in 'Beasts of No Nation'. Taking to the stage after his surprise win over the likes of Oscar nominee Michael Fassbender, Idris was clearly surprised, saying: "Thanks you so much, I'm star struck. I haven't prepared a speech so I'm going to speak from the heart.... Arsenal did well today. But seriously, everyone here is really genuine and loving."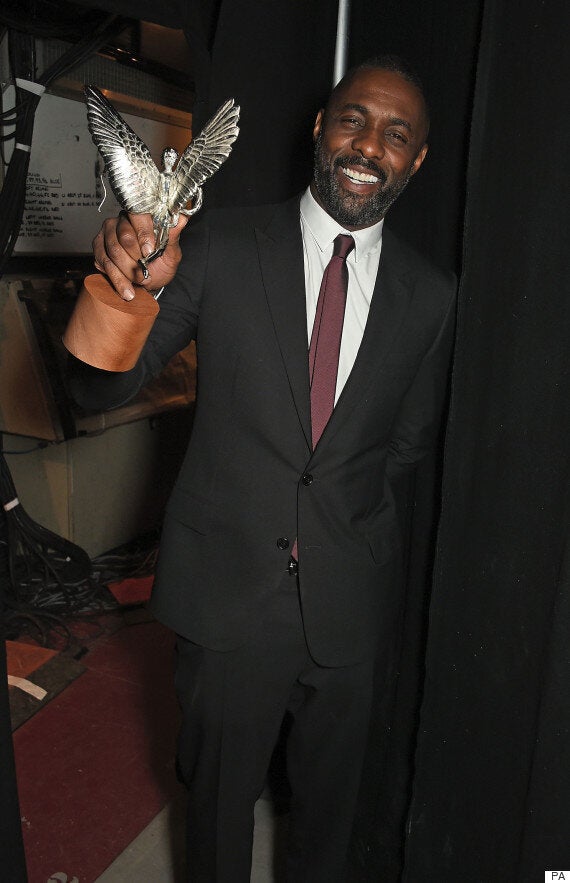 Idris Elba hadn't prepared a speech for his victory in the Best Actor category
John Crowley's 'Brooklyn' claimed the top prize in the category for Best Film, presented by Matthew Perry, surpassing other contenders '45 Years', 'The Lobster' and 'High-Rise'.
In the Best Actress category, Maggie Smith's tragi-comic portrayal of her character in 'The Lady in the Van' saw her picking up the accolade for Best Actress, presented by David Hare. This is now the fourth time Dame Maggie Smith has been recognised by the Evening Standard in this category; thirty seven years since she first won the award for her performance in California Suite.
All the winners below in bold.
BEST FILM, IN PARTNERSHIP WITH TELEVISION CENTRE:
Idris Elba (Beasts of No Nation)
Michael Fassbender (Macbeth/ Steve Jobs)
Charlotte Rampling (45 Years)
Maggie Smith (The Lady in the Van)
Amy's childhood friends and first manager picked up the award, presented by actress Tuppence Middleton
Carol Morley (The Falling)
Tom Browne (director, Radiator)
Agyness Deyn (Sunset Song)
Maisie Williams (The Falling)
AWARD FOR COMEDY(Film or performance):
Bill (director Richard Bracewell, writers Laurence Rickard and Ben Willbond)
Olivia Colman (The Lobster)
Colin Farrell (The Lobster)
Emma Thompson (The Legend of Barney Thomson)
Emma Thompson was presented the award by actor Stanley Tucci
Roger Deakins, cinematographer of Sicario
Mark Digby, production designer of Ex-Machina
Michael McDonough, cinematographer of Sunset Song
Mark Tildesley, production designer of High-Rise
SPECIAL AWARD (OUTSTANDING CONTRIBUTION):
Alan Bennett for his contribution to British Film
The Editor's Award is a special award to celebrate an extraordinary achievement or person that has lit up the industry in the last year. This year's winner is Andrew Haigh's romantic drama 45 Years, a chilling look at the fault line opening under a long-term marriage. The film stars Tom Courtenay and Charlotte Rampling, and has been nominated for various awards since its release.
Hunger Games: Mockingjay, Part 2
Star Wars: The Force Awakens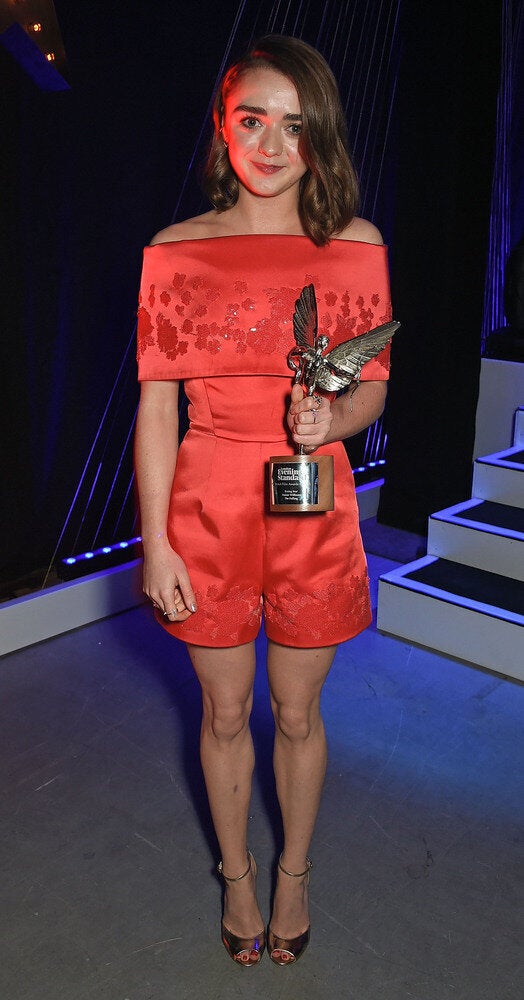 Evening Standard British Film Awards
Popular in the Community