Starting with the hit comedy's trademark opening jingle, we see Larry David as aging Vermont senator and Democratic presidential candidate Bernie Sanders on the campaign trail.
'SNL' regulars Bobby Moynihan, Cecily Strong, and Jay Pharoah join the veteran comedian as characters remarkably similar to Jeff, Susie and Marty Funkhouser from 'Curb', but this time it's all centred around Bernie's struggles at the Iowa caucus.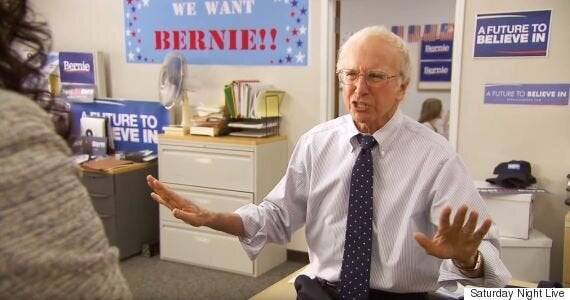 In true 'Curb' fashion, the star finds himself in a few awkward scrapes that ultimately bring about an unpleasant ending.
Check out the video above for the full skit from this weekend's 'Saturday Night Live', which even featured a cameo from Bernie Sanders himself.
Related